Convention Center
Plan Your Next Event at the American Bank Center
The American Bank Center is Corpus Christi's premier venue for conventions, sports, concerts, and the performing arts. Located within the 400,000 square-foot American Bank Center complex are a state-of-the-art convention center, the 10,500-seat American Bank Center Arena and the 2,526-seat American Bank Center Selena Auditorium.
The American Bank Center Convention Center features 76,500 square feet of easily accessible exhibit hall space. Twenty-two (22) separate breakout rooms, a 25,000 square foot banquet hall and 20,000 square foot Henry Garrett Ballroom are all conveniently contained within the convention center complex. All rooms in the American Bank Center are wi-fi ready.
Attached to the convention center complex, the American Bank Center Arena is home to the IceRays hockey team and the Texas A&M University-Corpus Christi basketball teams. This facility is the perfect location for large general sessions.
Also attached to the convention center, the 2,526-seat Selena Auditorium is an acoustically superb performing arts hall featuring plush seating. It is often used as a general session venue, as well as the ideal location for ballets, symphonic performances, operas, and all types of arts entertainment. If you're looking for a great site to host your convention, meeting, or performance, the American Bank Center in Corpus Christi offers everything you need, not least of which is a great vacation destination that attendees will love to visit. 
Get started today by filling out our Request for Proposal. Our dedicated sales team will help you get started planning your next event!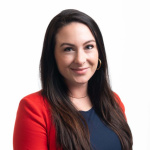 Nicole Olivares, CMP

Vice President of Sales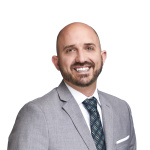 Travis Milum, CMP

Director of Association Sales