CORPUS CHRISTI, TEXAS – JULY 27, 2022 – Corpus Christi's new Spanish-language visitor guide is now on the shelves and available in digital format on the Visit Corpus Christi website. Spanish-speaking visitors now have a visitor guide promoting tourism to the city and facilitating the travel experience to Corpus Christi. 
The new inspiration guide serves as a tool for international and Spanish speaking visitors looking to experience unique and fun offerings while vacationing in The Gulf Coast Capital. The guide is the official Spanish Language visitor guide for all things lodging, dining, and experiences in Corpus Christi by giving readers an inside look at the coast and how they too can live it up like a local by "coasting their own way."  
"In June, Visit Corpus Christi officially launched our international sales and marketing efforts, and we are proud of this guide helping make our organization more inclusive to potential travelers," said Brett Oetting, President and CEO at Visit Corpus Christi. "The Mexico and Central/South American markets will play an important role in the future of tourism growth in Corpus Christi." 
The Spanish Language Visitor Inspiration guide is one of the primary tourism advertising and promotional pieces with nearly 10,000 copies being distributed throughout the city and beyond in efforts to attract new visitors as well as welcome old visitors back into the city.  
The local hospitality and tourism industry is a 1.5-billion-dollar industry that serves as the second largest economic driver to the city of Corpus Christi. The Spanish Language Visitor Guide is expected to draw in a broader audience facilitating the communication and marketing efforts of Corpus Christi as a destination to Spanish speaking countries and essentially, creating a more inclusive destination.  
"Connecting with all visitors to provide first-class visitor experiences is something our team is very passionate about.," said Meredith Darden, Vice President of Experience at Visit Corpus Christi. "In order to uphold our value of being an inclusive destination, this publication was developed as the first step to ensuring that we are reaching our Spanish speaking visitors and becoming a resource for their travel planning and experience development." 
 To download or request the guide, visit https://www.visitcorpuschristi.com/es/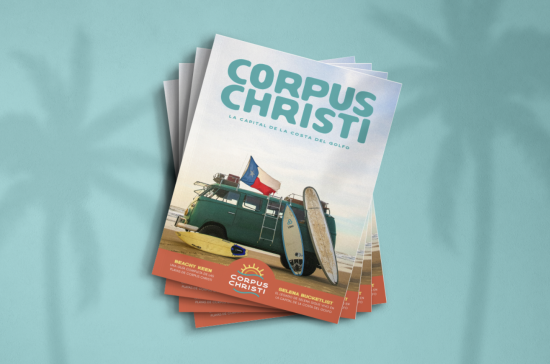 ABOUT VISIT CORPUS CHRISTI  
Visit Corpus Christi is a 501c6 Destination Management Organization contracted by the city of Corpus Christi with a mission to create a better community by sharing Corpus Christi with the world. The organization is primarily funded through Hotel Occupancy Tax (HOT) paid by visitors while staying overnight in hotels and short-term rentals. Visit Corpus Christi also has a non-profit foundation that supports the hospitality and tourism industry via education programs, raising and providing funding to individuals and businesses during times of need through the Visit CC Cares program.

For more information go to visitcorpuschristi.com.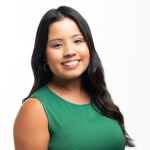 America Segura

PR & Brand Manager