Corpus Christi, Texas — National Travel and Tourism Week, the annual celebration of the contributions of the U.S. travel industry, will spotlight the critical role that travel will play in driving economic growth and building the path forward through the theme Future of Travel. 
This year's theme elevates how the travel industry can restore the workforce, help communities recover, foster sustainability, usher in new innovations and reconnect travelers in the U.S. and around the world. 
Celebrated annually the first full week in May, NTTW was created by Congress in 1983 to elevate the economic power of travel in the U.S. The 39th annual NTTW (May 1-7) arrives as the industry looks ahead to future growth and success following the challenges of the past two years.  
"As travel continues to rebound after the pandemic, Visit Corpus Christi is looking ahead to a bright future." Said Brett Oetting, President & CEO of Visit Corpus Christi. "National Travel and Tourism Week is an important week every year to recognize the collective strength of the Corpus Christi travel and hospitality industry which is the 2nd largest industry in Corpus Christi." 
Visit Corpus Christi is celebrating through the all-new #ThisIsCC Selfie Photo Challenge, a self-led social media challenge that takes participants on a city-wide hunt to discover several of Corpus Christi's most picturesque locations, encouraging exploration of the Gulf Coast Capital from a new perspective.  
 Corpus Christi residents and visitors can participate by visiting any of the ten identified locations throughout Corpus Christi which vary between parks, beaches, community culture and other fun photo opportunities. Selfie spots are marked with a blue decal, located on the ground, including a QR code to view the ten other locations on www.visitcorpuschristi.com/thisiscc. 
 The Selfie Photo Challenge featured locations are:   
Padre Island National Seashore   

Marker 37 at Sunset Island  

Cole Park Pier  

People's St. T-Head  

Island Joe's Coffee and Gallery  

Miradores Del Mar   

North Beach Beachwalk  

Whataburger by the Bay  

Water Street Market  
"National Travel and Tourism Week gives us an opportunity to showcase what Corpus Christi has to offer and what makes us a unique coastal destination." says Visit Corpus Christi Vice President of Marketing, Emily Zertuche. "The #ThisIsCC Selfie Photo Challenge highlights what makes Corpus Christi the Gulf Coast Capital." 
The #ThisisCC Selfie Challenge was designed for all ages and can be completed at participants own pace. Participants are encouraged to upload their selfies to social media utilizing #ThisIsCC for a chance to win free merchandise and can pick up a free #ThisisCC Selfie Photo Challenge printed guide at the Visitor Info Center located at 309 N. Water Street D, Corpus Christi, TX 78401. 
To keep up with all things National Travel and Tourism Week in Corpus Christi, visit www.visitcorpuschristi.com/thisiscc.
ABOUT VISIT CORPUS CHRISTI  
Visit Corpus Christi is a 501c6 Destination Management Organization contracted by the city of Corpus Christi with a mission to create a better community by sharing Corpus Christi with the world. The organization is primarily funded through Hotel Occupancy Tax (HOT) paid by visitors while staying overnight in hotels and short-term rentals. Visit Corpus Christi also has a non-profit foundation that supports the hospitality and tourism industry via education programs, raising and providing funding to individuals and businesses during times of need through the Visit CC Cares program.

For more information go to visitcorpuschristi.com.
###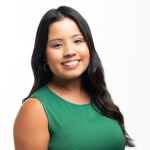 America Segura

PR & Brand Manager