CORPUS CHRISTI, TEXAS – JULY 6, 2022 – The Corpus Christi City Council recently approved the creation of the Corpus Christi Tourism Public Improvement District (TPID). Area hoteliers alongside the Texas Hotel Lodging Association worked with Visit Corpus Christi to develop the program designed to expand promotion efforts for a municipality. This is the sixth TPID passed in the state of Texas with the first one in Dallas in 2014.  
The TPID is a 2% assessment on taxable room rates paid by overnight hotel visitors when staying in hotels within the city limits of Corpus Christi with 40 hotel rooms or more. Local residents will only pay this assessment if they stay overnight in a hotel. The district will be led by the Corpus Christi TPID Board of Directors comprised solely of local hotel owners.  

"The TPID will allow for additional funds for the CVB to create new events, extend our marketing reach, and provide incentives to draw group and convention business to the Corpus Christi area," said hotel owner and TPID board member, Rick Patel.  

The TPID can only be used on additional marketing and promotion efforts in Corpus Christi and will be managed by Visit Corpus Christi, the official Destination Management Organization for the region. The TPID will focus on providing additional promotion to key strategic initiatives including the Corpus Christi sports, film and music commissions, as well as increased national and international marketing.  

"The TPID will allow Visit Corpus Christi to promote programs, initiatives and regions that we have not been able to reach before," said Brett Oetting, President & CEO of Visit Corpus Christi. "This means expanding the visibility of the Gulf Coast Capital to new audiences." 
Currently, the Corpus Christi Hospitality Industry is the second largest economic driver for Corpus Christi generating 1.5 billion dollars. This number is expected to increase once the additional funds become available to continue marketing the city as a premier tourist destination.  

To see and download the TPID service plan click here.
ABOUT VISIT CORPUS CHRISTI  
Visit Corpus Christi is a 501c6 Destination Management Organization contracted by the city of Corpus Christi with a mission to create a better community by sharing Corpus Christi with the world. The organization is primarily funded through Hotel Occupancy Tax (HOT) paid by visitors while staying overnight in hotels and short-term rentals. Visit Corpus Christi also has a non-profit foundation that supports the hospitality and tourism industry via education programs, raising and providing funding to individuals and businesses during times of need through the Visit CC Cares program.

For more information go to visitcorpuschristi.com.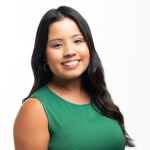 America Segura

PR & Brand Manager