Legendary Singer/Songwriter visits Corpus Christi during his Final Tour, I'm Comin' Home: 41 Years on The Road
CORPUS CHRISTI, TEXAS – AUGUST 1, 2022 – Corpus Christi Executive Surf Club will honor singer, songwriter, and entertainer Robert Earl Keen by adding his name to The South Texas Music Walk of Fame. 
For four decades, Keen has been hailed as one of the Lone Star State's finest singer/songwriters. Keen's success has earned him entry into the Texas Heritage Songwriters' Hall of Fame, the BMI Troubadour Award, the Texas A&M Distinguished Alumni Award, and the Texas Cowboy Hall of Fame. 
Keen first travelled to Corpus Christi in the early 90's to the Executive Surf Club; returning many times before finally moving to Corpus with his brother to work on the oil rigs. In Corpus, he wrote the hit song Corpus Christi Bay which has been popular on the airwaves ever since as he divulged- he had a tab at every bar. 
Throughout his 41-year career, Robert Earl Keen played multiple venues along Corpus Christi Bay including his first Gulf Coast Capital concert at Executive Surf Club, Brewster Street, Concrete Street Amphitheater and American Bank Center. 
The Ceremony will take place at 5:00 p.m. on Thursday, August 4 at a private event on the Executive Surf Club patio. Along with this recognition comes the announcement of renaming the soon to be renovated Executive Surf Club Stage to the 'Robert Earl Keen Singer-Songwriter Stage,' honoring his decades of performances through Corpus Christi. The programming of the ceremony includes speakers Waterstreet Ltd. owner Richard Lomax, Brett Oetting, President & CEO of Visit Corpus Christi, House of Rock owner Casey Lain, and three musical performances by local artists, honoring Robert Earl Keen. 
Keen announced his farewell tour earlier this year. I'm Comin' Home: 41 Years On The Road comes to Corpus Christi at Concrete Street Amphitheater on August 4, at 8:00 p.m. 
The South Texas Music Walk of Fame was established in Corpus Christi, Texas, in 2004 to honor musical artists who represent a wide diversity in musical traditions from Tejano to rock- and-roll to country to jazz. The stars etched at the Walk of Fame are handmade by artists at the local ceramic arts company Aloe Tile Works, with the name of the honored artist in the center of the star. Musicians recognized by the South Texas Music Walk of Fame have achieved national and international fame. 
ABOUT VISIT CORPUS CHRISTI  
Visit Corpus Christi, a 501c6 Destination Management Organization contracted by the city of Corpus Christi with a mission to create a better community by sharing Corpus Christi with the world. The organization is primarily funded through Hotel Occupancy Tax (HOT) paid by visitors while staying overnight in hotels and short-term rentals. Visit Corpus Christi also has a non-profit foundation that supports the hospitality and tourism industry via education programs, raising and providing funding to individuals and businesses during times of need through the Visit CC Cares program.

For more information on Visit Corpus Christi go to visitcorpuschristi.com.
 # # #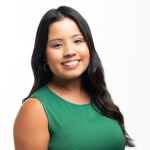 America Segura

PR & Brand Manager