CORPUS CHRISTI, TEXAS – AUGUST 3, 2022 – Visit Corpus Christi is proud to announce that Brett Oetting, President and CEO of Visit Corpus Christi has become an official member of the 2022/2023 Board of Directors for Destinations International. Destinations International is the world's largest resource for official destination organizations, convention and visitors' bureaus (CVB's) and tourism boards.  DI serves almost 6,000 destination professionals and partners from nearly 600 destinations across 13 countries. 
The Destinations International team officially announced the new association Board of Directors at their annual DI Convention in Toronto, Canada where Oetting was recognized as one of the leading industry leaders who will serve alongside industry professionals from around the world including New York City, Baltimore, Puerto Rico and Mexico. 
"I'm honored and humbled to be selected to serve amongst many leaders that I look up to as mentors and inspirations, and I am excited to play a role in supporting the impactful DI initiatives for the coming years," says Brett Oetting. "Mostly, I am proud to represent Corpus Christi at the international level and continue to tell our story that is still being written." 
Brett Oetting joined Visit Corpus Christi in March 2020 leading the official destination organization for Corpus Christi through the pandemic. Since then, the organization has won multiple state and national awards with many staff being recognized locally, across the state and nationally. Brett also serves on the boards of the Texas Travel Alliance, Texas Association of CVB's and Texas Hotel Lodging Association, ensuring Corpus Christi has a voice across the state of Texas. 
"Destinations International and the Destinations International Foundation are driven by the experienced volunteers serving on our boards and committees," said Don Welsh, president and CEO of Destinations International. "We are truly grateful for the time, counsel and service these individuals dedicate to our industry and we look forward to their leadership during their time as a Board member and beyond." 
For more information on Destinations International's Board of Directors, click here. 
# # # 
ABOUT VISIT CORPUS CHRISTI  
Visit Corpus Christi is a 501c6 Destination Management Organization contracted by the city of Corpus Christi with a mission to create a better community by sharing Corpus Christi with the world. The organization is primarily funded through Hotel Occupancy Tax (HOT) paid by visitors while staying overnight in hotels and short-term rentals. Visit Corpus Christi also has a non-profit foundation that supports the hospitality and tourism industry via education programs, raising and providing funding to individuals and businesses during times of need through the Visit CC Cares program.

For more information go to visitcorpuschristi.com.
ABOUT DESTINATIONS INTERNATIONAL

Destinations International is the world's largest resource for official destination organizations, convention and visitors bureaus (CVBs) and tourism boards.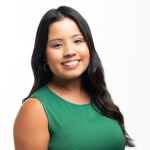 America Segura

PR & Brand Manager