CORPUS CHRISTI, TEXAS – JUNE 27, 2022 – Visit Corpus Christi has officially unveiled the newest Gulf Coaster expansion inside the Corpus Christi International Airport (CCIA) with a tiki hut Visitor Information Center. The award-winning leisure engagement program launched last spring on the Gulf beaches and has since then expanded into Downtown, North Beach, and now inside the CCIA. In addition to the beaches, seawall, conventions, and other high traffic areas throughout the city, volunteers and staff can now be spotted inside the Gulf Coaster tiki hut centrally located on the airport's second floor right in front of the arrival and departure security area. 
"We are excited to expand our industry leading visitor services program to the CCIA." Said Brett Oetting, President & CEO of Visit Corpus Christi. "The airport is the first impression for thousands of visitors, and it is important to the growth of the community that we welcome them right away." 
The Gulf Coasters leisure engagement program was established to educate visitors on the best experiences Corpus Christi has to offer while gathering travel data from visitors. The new Gulf Coaster tiki hut features a 'Welcome to Corpus Christi, Texas' kiosk for users to find hotels, purchase attraction tickets, and more while coasting their way through the Visit Corpus Christi website. All information provided inside the tiki hut highlights the endless possibilities for visitors to enjoy the Gulf Coast Capital while finding ways to extend the visitor length of stay. 
"Partnering with Visit Corpus Christi has been so helpful in our quest for new and expanded air service.  It only makes sense to have the Gulf Coasters in the airport greeting our guests and sharing all the great things about this city and region". said Kevin Smith, Director of Aviation at the Corpus Christi International Airport. 
In addition, the tiki hut will also be featuring the Gulf Coast Capital souvenir collections for visitors to make their souvenir purchases inside the airport and take a piece of Corpus Christi home with them. 
Visit Corpus Christi is also currently recruiting passionate volunteer members who are interested in becoming experience experts for the Gulf Coasters program.

For more information or to apply, visit https://www.visitcorpuschristitx.org/gulf-coasters/.  
ABOUT VISIT CORPUS CHRISTI  
Visit Corpus Christi is a 501c6 Destination Management Organization contracted by the city of Corpus Christi with a mission to create a better community by sharing Corpus Christi with the world. The organization is primarily funded through Hotel Occupancy Tax (HOT) paid by visitors while staying overnight in hotels and short-term rentals. Visit Corpus Christi also has a non-profit foundation that supports the hospitality and tourism industry via education programs, raising and providing funding to individuals and businesses during times of need through the Visit CC Cares program.

For more information go to visitcorpuschristi.com.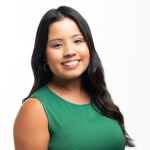 America Segura

PR & Brand Manager