CORPUS CHRISTI, TEXAS – JULY 26, 2022 – Visit Corpus Christi encourages the community, restaurants and attractions to give a big Gulf Coast Capital welcome to The Agriculture Teachers Association of Texas (ATAT) bringing in over 3,400 guests for their annual professional development conference for Teachers of Agriculture, Food, and Natural Resources.  
The five day conference will take place at the American Bank Center in Corpus Christi, Texas from July 25-29, 2022, bringing in an estimated $1.4 million dollars in direct spending within the city of Corpus Christi. Beginning July 27, virtual workshop sessions will also be available to conference attendees. The Visit Corpus Christi Sales team won a two-year bid for 2021 and 2022 to host ATAT.  
Through a strategically designed curriculum, ATAT aims to aid education professionals by enhancing their own teaching methods, curriculum, and further insight into industry-based student certifications all while also providing a networking opportunity with industry professionals. The conference will include keynote speeches, award ceremonies, specialized area meetings and over 100 professional development workshops. Through a partnership with the Texas Education Agency, Agriculture Teachers Association of Texas is able to grant Continuing Professional Education (CPE) hours to participants in this conference.  
Media interviews with Ray Pieniazek, executive director of ATAT, are available upon request. Please contact texasffa@thepowergroup.com or reach out to Brianna Vallelong, brianna@thepowergroup.com to schedule.
For more information visit: https://www.texasagteachers.org/about-conference.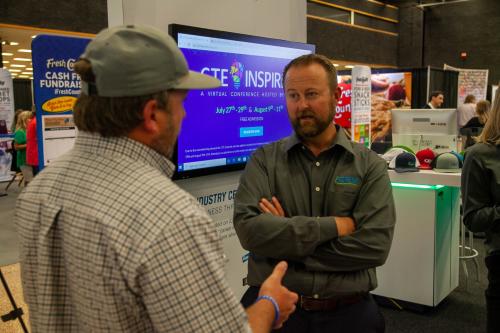 ABOUT VISIT CORPUS CHRISTI  
Visit Corpus Christi, a 501c6 Destination Management Organization contracted by the city of Corpus Christi with a mission to create a better community by sharing Corpus Christi with the world. The organization is primarily funded through Hotel Occupancy Tax (HOT) paid by visitors while staying overnight in hotels and short-term rentals. Visit Corpus Christi also has a non-profit foundation that supports the hospitality and tourism industry via education programs, raising and providing funding to individuals and businesses during times of need through the Visit CC Cares program.

For more information on Visit Corpus Christi go to visitcorpuschristi.com.
ABOUT ATAT

The ATAT is a professional organization for agriculture science teachers and supporters that informs members about the latest agriculture education practices, encourages higher standards of teaching and provides a unified voice in the state legislature.

For more information on ATAT and Texas FFA visit www.texasagteachers.org or www.mytexasffa.org.
###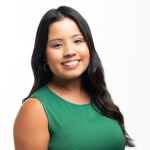 America Segura

PR & Brand Manager