CORPUS CHRISTI, TEXAS – JUNE 29, 2022 – Visit Corpus Christi, the Destination Marketing Organization for the City of Corpus Christi, announced that it has been awarded the National "Innovation in Brand Refresh" eTSY Award for its recent rebrand and positioning Corpus Christi as the Gulf Coast Capital. This award highlights the organization's efforts in creating a bold, vibrant, and unique coastal brand that is easily recognizable for both locals and visitors alike.  
The Fifth Annual eTourism Summit Excellence Awards (the "eTSY" Awards) — in partnership with Expedia Group Media Solutions and Zartico — recognizes and celebrates the best of 2021-2022 campaigns and programs with awards in eight categories in innovative products including, social media, website, and brand refresh in which Visit Corpus Christi received the first place. The award ceremony was held in Orlando, Florida in conjunction with the IPW tradeshow where Visit Corpus Christi also celebrated its first time attending and making its introduction to the international travel market.

"We are so excited to give Corpus Christi the recognition it deserves through telling its story with a vibrant brand our team is all so proud of." said Emily Zertuche. "This is only the beginning for boldly putting Corpus Christi on the map as the Gulf Coast Capital for all visitors who travel to our destination." 
When reimagining the brand that is Corpus Christi, the Visit Corpus Christi team began to reevaluate the brand's look and feel to one that was true and authentic to the vibrancy of the culture, people, and destination at heart which led to the introduction of an attention-grabbing campaign that would serve as an impactful and innovative first step towards the evolution of Corpus Christi truly embracing itself as the Gulf Coast Capital.  
The eTSY awards focus on recognizing projects and campaigns that have found a new way to involve the community, support local small businesses, and promote travel in a unique and distinctive way. In addition, submissions also include data-driven campaigns that rocked the ROI. When creating the Visit Corpus Christi submission for the award, the above key points were taken into consideration and provided within the submission resulting in a national win for Visit Corpus Christi in it's submission of positioning the destination as the Gulf Coast Capital.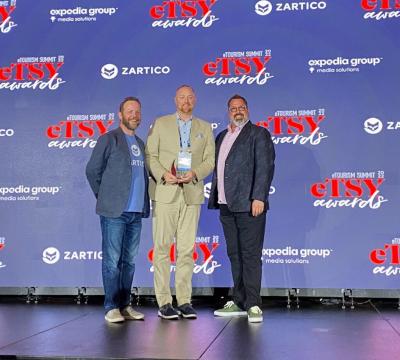 ABOUT VISIT CORPUS CHRISTI  
Visit Corpus Christi is a 501c6 Destination Management Organization contracted by the city of Corpus Christi with a mission to create a better community by sharing Corpus Christi with the world. The organization is primarily funded through Hotel Occupancy Tax (HOT) paid by visitors while staying overnight in hotels and short-term rentals. Visit Corpus Christi also has a non-profit foundation that supports the hospitality and tourism industry via education programs, raising and providing funding to individuals and businesses during times of need through the Visit CC Cares program.

For more information go to visitcorpuschristi.com.
# # #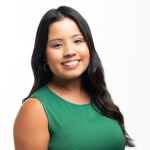 America Segura

PR & Brand Manager