Just because you're on vacation doesn't mean you should let the kids turn into couch potatoes. Staying active, especially during summer break, is important for growing kids (and adults!). Although, finding something your young kids will be entertained by and your older kids will deem "cool enough" can feel like wrangling cats. Keep all of your kids entertained while still keeping them from staring at their phones the whole trip. These fun activities in Corpus Christi are perfect for the whole family and will get everyone up and active.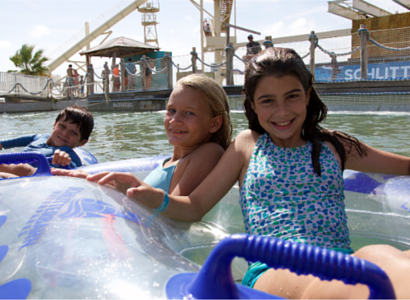 Situated on Padre Island, Waves Resort featuring Schlitterbahn Waterpark is your one-stop-shop for family entertainment. Splash and float through waves, currents, chutes and whitewater! With over a mile of rivers and 16 interconnected beaches, there's so much space to roam. The kids splash zones are full of water guns, waterfalls and fountains for the kids to play in. Relax on the beach or retreat to the heated pool with a swim-up bar for refreshments. What will you get into at Waves Resort featuring Schlitterbahn Waterpark?
Where to Find It: 14353 Commodores Dr., Corpus Christi, TX 78418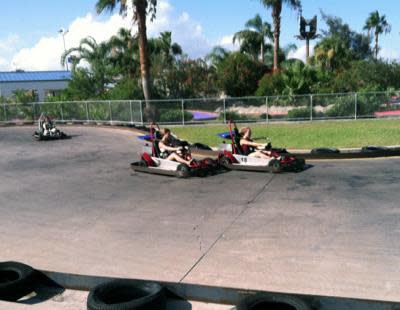 There's no time for boredom at the Funtrackers Family Fun Center! From the family go kart track to the bumper boats to the dragon coaster to the ropes course, there are so many different activities to keep your kids engaged and active. If you're feeling extra brave, the Bungy Dome is a thrilling twist on a regular carnival attraction. When you're ready for a break, stop into the arcade which features over 80 boisterous games for a little friendly competition.
Where to Find It: 9605 S. Padre Island Dr., Corpus Christi, TX 78418
Jump to it! At Get Air Trampoline, you'll feel like you're bouncing even after you leave. If regular bouncing isn't enough for you, wait until you see the rest of what Get Air has in store. Have a kids vs. parents game of dodgeball, play a round of slam ball, attempt the ninja course and dive headfirst into the foam pit! The kids will be bouncing off the walls when they arrive, quite literally!
Where to Find It: 4701 S. Staples St., Corpus Christi, TX 78411
This fall family tradition is an attraction to keep coming back for because this corn maze changes its layout every single year. Once you've found your way out of the corn maze, head to the backyard games like pumpkin bowling and cornhole. Do you have the balance to beat the fidget ladder? Carefully pick your way across this suspended rope ladder - one wrong move and you'll be in the foam pit below! Parents, would you rather watch your kids bounce than join in? That's okay! Admission is free for people who don't want to participate and there are even massage chairs to zen you out. Don't forget to grab yourself a sweet tea from the concession stand to refuel before you leave.
Where to Find It: FM 666 and CR 52, Robstown, TX 78380
Kayaking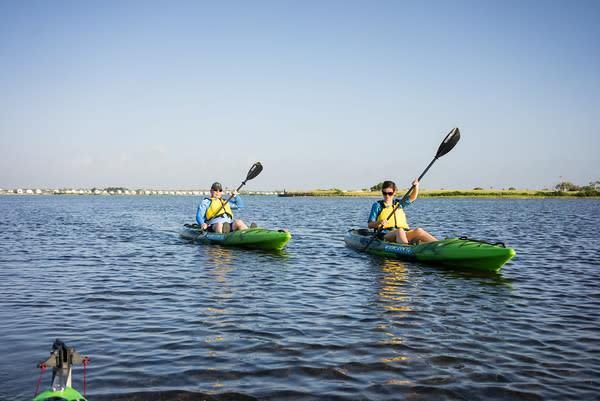 For those in need of kayaks, Coastal Bend Kayaking has what you need. They'll even guide you on your journey!
Kayaking isn't just a mode of transportation, it's an entire experience. You'll be able to partake in family bonding time, your blood will be pumping and you can potentially catch a delicious fish that you can cook yourself or take straight to one of these restaurants who will cook it up for you!
Where to Find It: If you've arrived prepared with your own kayaks, you can put in at Bird Island Basin.
---
It might be tempting to keep it lazy on your vacation, but you'll feel much more fulfilled if you get up and get moving with the kids in tow. Corpus Christi is the premiere destination for exciting activities and outings, especially on the water.