Corpus Christi is home to some of the most rich and diverse coastal ecosystems. At Oso Bay Wetlands Preserve and Learning Center, you can explore all there is to offer in Corpus Christi's nature scene. Oso Bay Wetlands not only is home to fantastic natural walking trails, but they also offer multiple unique nature programs year-round and an amazing experience inside their learning center. The preserve serves to enhance understanding for the need to preserve the natural resources through access and education.
Check out all the things you can see and do at Oso Bay Wetlands Preserve and Learning Center!
---
Walking Paths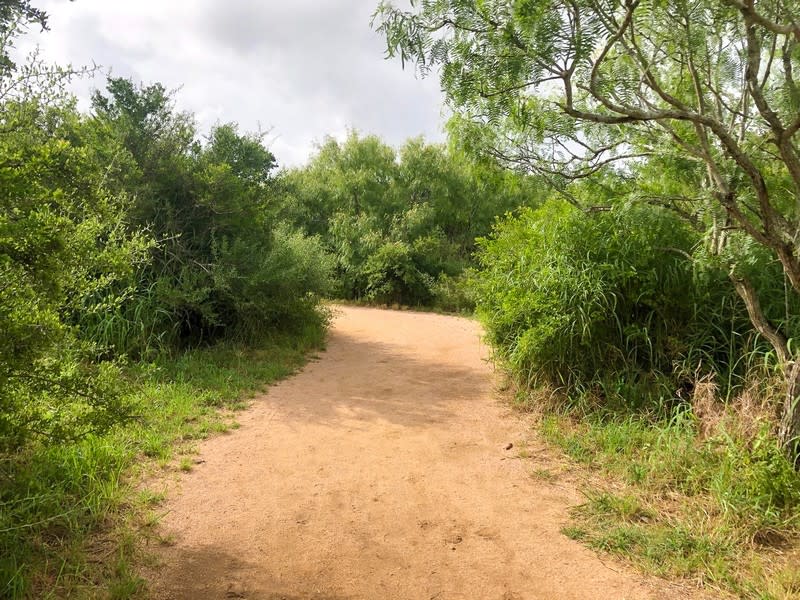 In need of some fresh air and a good workout? Oso Bay Wetlands offers multiple different nature trail options to explore. Whether you're a walker, birder, runner or furry friend, all are welcome on the trails!  You can check out the different trail routes and an overall map of the preserve, here.
---
Birding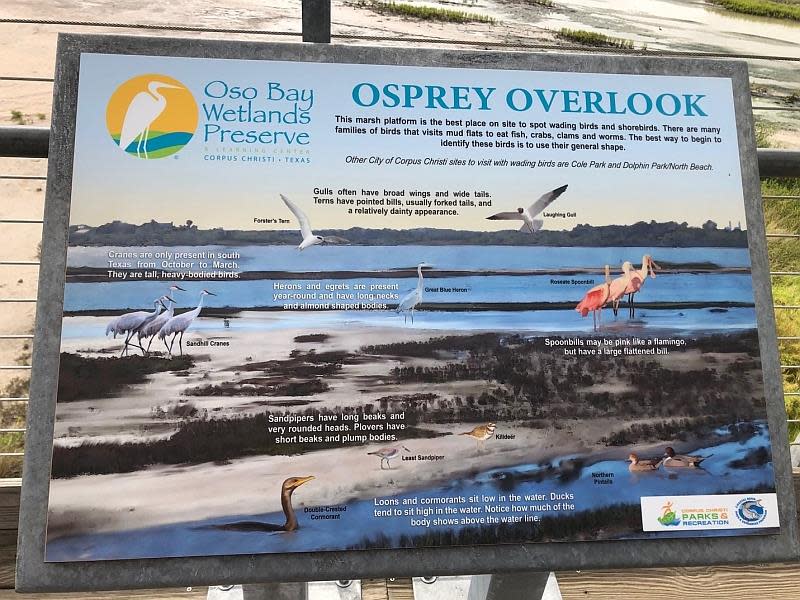 Corpus Christi is known as the birdiest city in America and Oso Bay offers visitors the perfect spot to do some birding! At the preserve, you will be able to find a lot of native sea birds along with many different types during the seasonal migration. Examples of birds you may find are shown above. You may also be able to spot a Painted Bunting, Yellow Billed Cuckoo, Grooved Bill Ani and so much more!
---
Unique Playground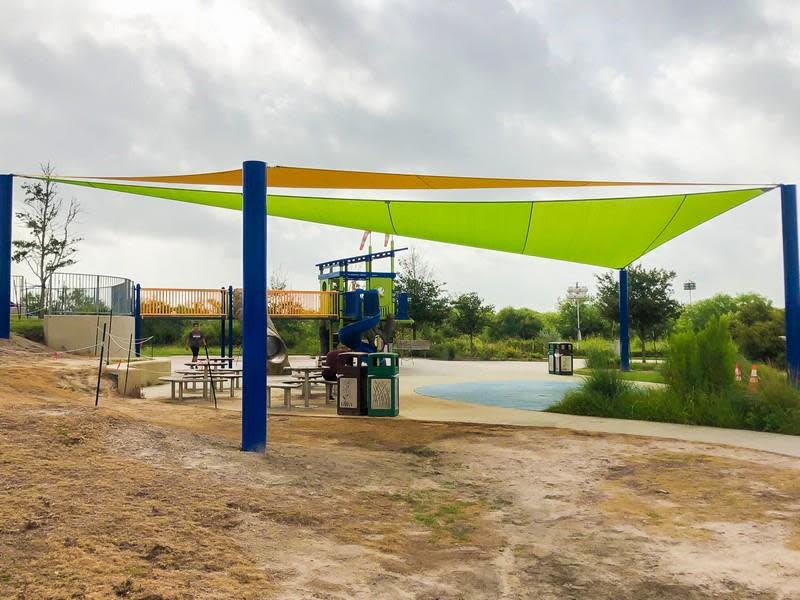 Bring along the kiddos for a day of fun on the immersive and exciting playground! A beautiful shade sail was just installed offering the parents a great place to sit and enjoy the outdoors, without getting too hot. There is so much to do on the playground, the kiddos will be begging to go back!
---
Year-Round Programs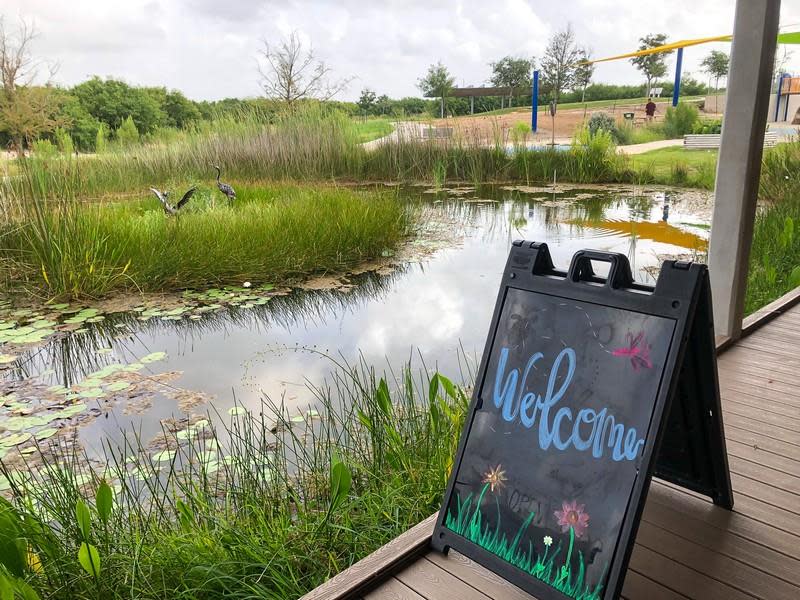 Throughout the year, Oso Bay Wetlands prides themselves in staying busy with tons of exciting and FREE programs! You can check out their full list of events here. All visitors can find something to be a part of including, nature guided walking tours, yoga, story time and more.
---
Learning Center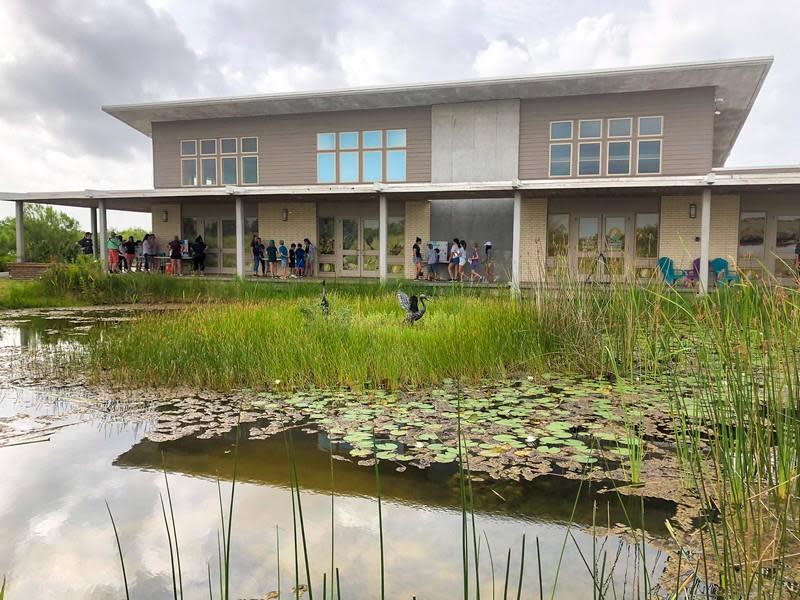 The Learning Center is free and open to the public. This is your main resource for learning all there is to know about he Oso Bay Wetlands Preserve. Inside you will find different artifacts, species list and environmental processes that you can explore explaining everything about the preserve. Come and learn about the importance of protecting the wetlands for future generations to enjoy!
---
Trading Post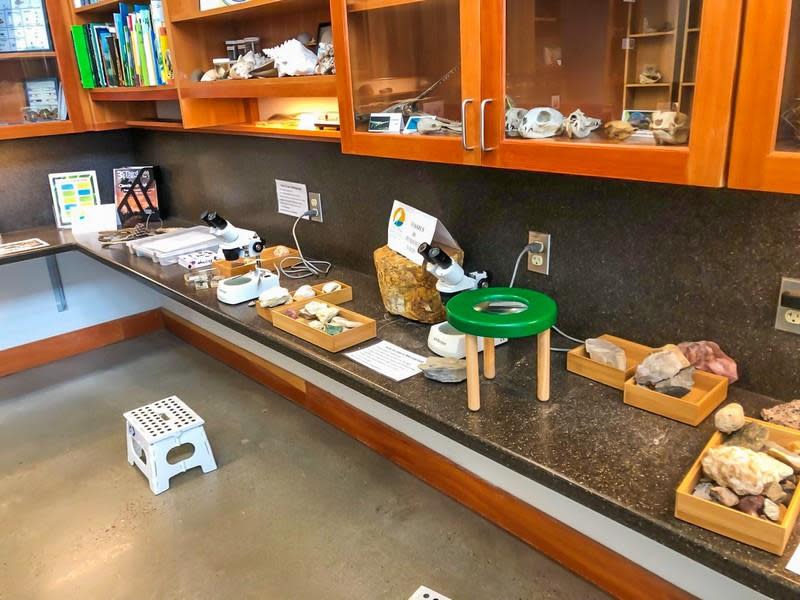 Are you or your kids someone who loves collecting bugs, shells, rocks or even animal bones? You can bring all of the and more to the Trading Post! The Trading Post is an incentive program to get kids back into the outdoors. They can bring in any of these items above to the Learning Center and will earn points that can be used for earning more traded in items. Here is the complete guide on how the Oso Bay Trading Post works!
---
Great Views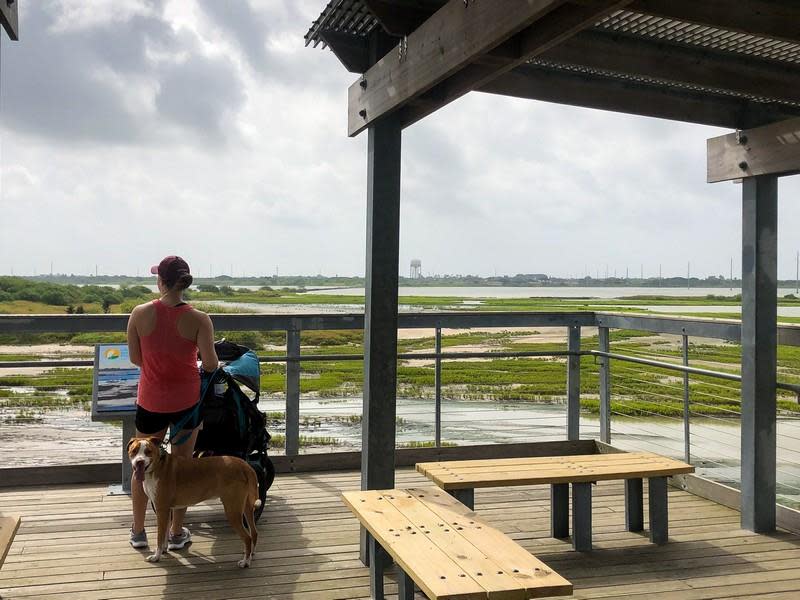 Along the nature trail system there are multiple look out points that oversee Oso Bay. These lookouts provide you with the perfect space to explore, bird and become one with nature. Each lookout point has shaded seating for the visitor to enjoy.