Welcome to Corpus Christi's Heritage Park! This is the site of twelve of the city's oldest and most historic homes with the oldest of the twelve dating all the way back to 1851. Many of these homes are registered as Texas Historical Landmarks and all have been restored to beautiful conditions.
At 1501 N. Chaparral St. , you'll find the Ward-McCampbell House. On December 27, 1983, the Ward-McCampbell House was submitted for consideration as a Recorded Texas Historic Landmark based on its age, architecture, and its association with significant events and prominent families of South Texas.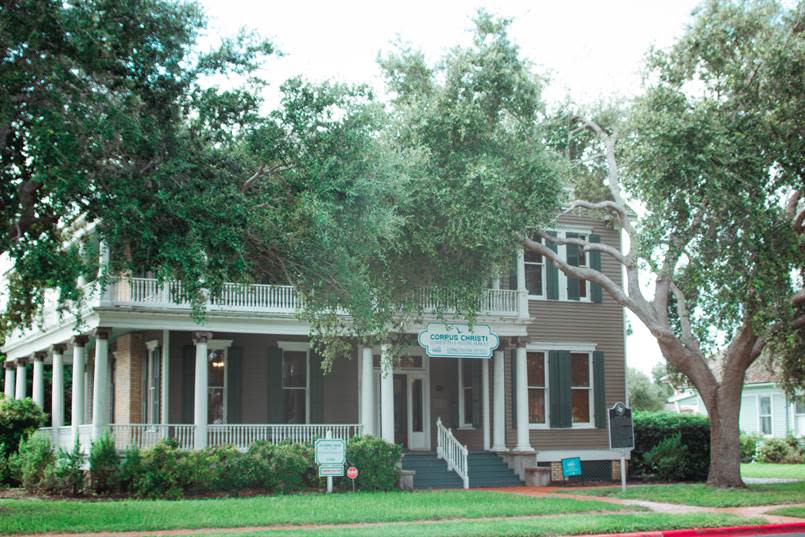 The Victorian-age Greek revival home itself was situated on the Beach Portion of Corpus Christi, and boasts 3,438 square feet of interior space and 360 square feet of glorious porch space. It was believed to have been built between 1908 and 1910, however it's difficult to pinpoint the exact dates. The gorgeous porches feature Greek revival pillars that run from the front porch all the way around to the south side of the porch which would have originally offered a beautiful view of the beach. Portions of the porch were at one time closed off to create more living space when the house was broken up into separate apartments back in the 1940s.
The interior of the Ward-McCampbell home features three intact coal burning fireplaces and gorgeous white ceramic tile throughout the living room. With sliding wooden doors in the dining rooms, the owners could have easily separated the dining area from the sitting room for private gatherings.
According to an analysis done by Jo Ellen Heckmann on December 18, 1980, the home has endured multiple hurricanes as well as many dispassionate and uncaring tenants. The author of the report recommended that the house was a perfect candidate for a restoration.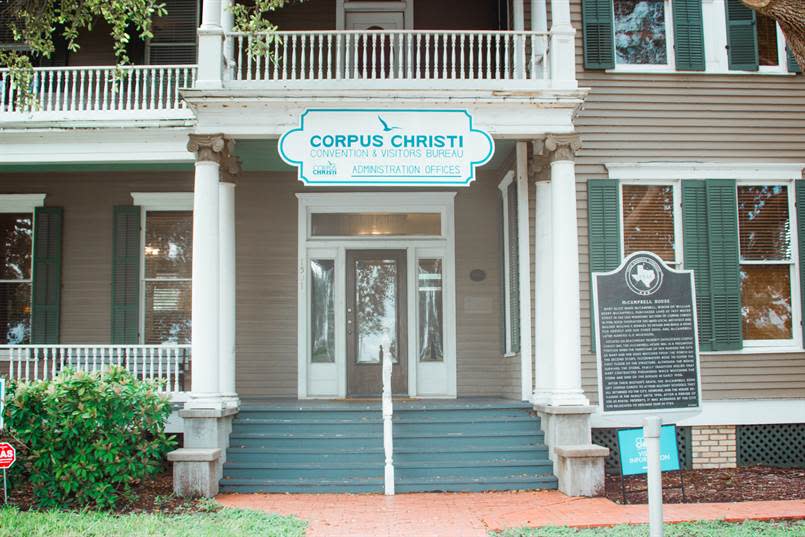 The home still sits proudly in Corpus Christi and has been restored to its former glory under the careful guide of expert hands. However, if you have a penchant for the supernatural, you may be pleased to hear that the matron of the Ward-McCampbell House, Alice Ward McCampbell, is believed to still roam its rooms. She has been known to make noise when visitors try to visit the patio and will sometimes lock the door on unsuspecting tour guides. If you're lucky, you might catch a glimpse of her wandering the balcony.
Even without the possibility of ghosts, the Ward-McCampbell House still has a rich history including a prominent South Texas family. The gorgeous home now boasts a well-deserved spot in Heritage Park as a Texas Historic Landmark. Make a stop at the Visitor Information Center for a self-guided walking tour and take in the splendor of the Ward-McCampbell House.