Two Words: Breakfast Tacos. Authentic, tasty, (sometimes giant) and Corpus Christi is all about them. When it comes to the most important meal of the day, the breakfast taco reigns king. That's because we know there's no better way to get a fresh start than loading up on eggs, chorizo, and of course, salsa. To help guide you through the aluminum-wrapped jungle, we've let the locals weigh in on hot spots to get breakfast tacos in Corpus Christi.
---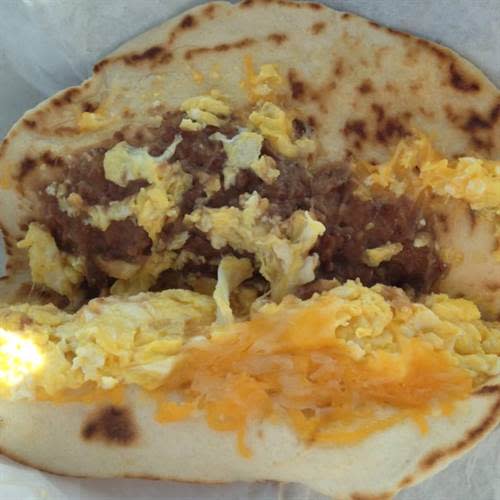 Nano's Taco Run is a big local favorite. Why, you ask? just get a taste of the hearty, homemade Nano's taco sauce. With a kick and bursting with flavor, this sauce will have you coming back for more. With a drive-thru and dine-in option, Nano's Taco Run is truely love at first bite. 4722 Holly Rd.
---
Hi-Ho is known for being the Tejano music legend Selena's favorite Mexican restaurant. The parking lot is rarely empty and has been a local favorite for years! First time? Order the Suicide Taco, complete with just about everything in one bite! 3703 Morgan Ave.
---
Taqueria Acapulco has delicious homemade tortillas; a big part of what makes a breakfast taco so amazing. Bet you can't just order one. 1133 Airline Rd.
---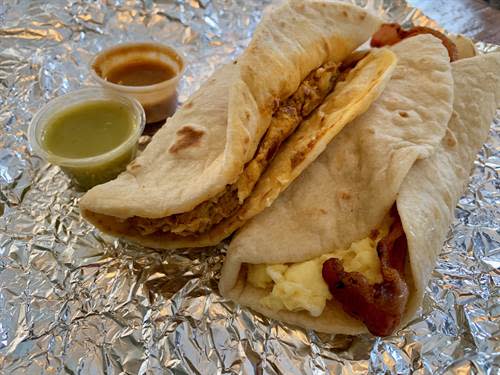 A breakfast taco haven with everything you need in Mexican cuisine. Not to mention Santa Rosa has homemade corn tortillas worth drooling over. 2722 S. Staples St.
---
A big favorite with the locals since the 1990's is Taqueria Almeida! If you want an extra kick, ask for the legendary green salsa! 2650 Waldron Rd.
---
Taqueria Jalisco: A taco joint on the Southside with the perfect amount of Tex-Mex. Make sure to call ahead in the mornings! The line is known to get backed up into the street due to being so awesome. 2433 Cimarron Blvd.
---
The breakfast tacos at Canun? Yeah, they're served all day. (win). This Southside gem proves you don't need to wander far for an authentic, delicious breakfast taco in Corpus Christi. 4252 S. Alameda St.
---
It's everything you would want when it comes to breakfast tacos: authentic, family operated and GIANT. Chaco's Tacos is the Ultimate YES! Take on the Chacho's Taco challenge *if you dare* for a chance of getting on the wall of fame. 3700 Ayers St.
---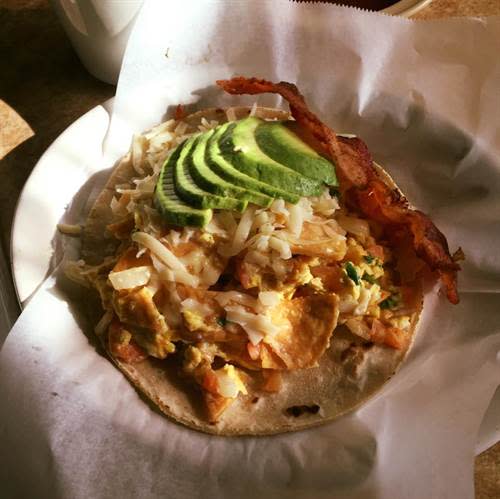 Getting some much needed time at the beach? Taqueria El Potro is the perfect go-to spot, and right along the way. 1401 Rodd Field Rd.
---
Corpus Christi loves their barbacoa breakfast tacos, and Southside Barabacoa will have you there BEFORE the breakfast rush. If barbacoa is your taco of choice, check this taco haven out. 5894 Everhart Rd.