After being named "America's Birdiest City" for a decade, Corpus Christi is home to the perfect festival to celebrate BIRDS!
Corpus Christi's "The Birdiest Festival in America" is held every April in the Coastal Bend region! The fest brings birders to the Gulf Coast to experience amazing spring migration in perhaps the busiest flyway in the country, featuring numerous different field trips to famous South Texas ranch and coastal hot spots! Enjoy presentations, workshops, bird walks, several Jonathan Wood Raptor Project shows. If you love birds, nature, and the outdoors, this is the festival to be at. Here's why: 
1. The festival is PERFECTLY timed to coincide with spring migration

The migration window is only about two weeks for prime migration: the perfect time for a bird festival. Not to fear, as you are bound to see hundreds of species of birds during the festival.
2. There are literally hundreds of species of birds to see

Get a glimpse at the vibrantly-colored smaller birds such as warblers, vireos, orioles, grosbeaks and buntings; shorebirds moving along shoreline and interior ponds; peak raptor migration; and a majority of local species that can only be seen in South Texas! The inaugural year of 2017 had 246 species, 257 species in 2018, and 262 species in 2019, bringing this festival in the running to have the largest species count of any festival in the country. How exciting is that?
3. Multiple Keynote Speakers

Enjoy a jam-packed schedule featuring multiple expert sessions like "Hawk-watching", "The Resilient Whooping Crane: Challenges to Recovery", "Native Plants for the Birds" and more!
4. Take your family on a bird walk!
Gather the friends and family and take a bird walk nature stroll! Bird walks take place from 8:00 a.m. to 11:00 a.m. at Goose Island State Park on Fridays and Saturdays, Blucher Park on Saturdays and Sundays, and the South Texas Botanical Gardens on Thursdays, Fridays, and Sundays. A $5 donation is asked at the registration table to participate.
5. Oh yeah, the adults get to go on field trips too!

In addition to the relaxing outdoor venue filled with a multitude of birding opportunities, there are optional, separately-priced field trips to nearby birding hot spots like King Ranch, Fennessey Ranch, Port Aransas, the Guadalupe Delta Wildlife Management Area, and more. Experience the South Texas habitats unique to the birds, with local and regional birding experts providing their wisdom and insights for the trips! All attendees must register in advance for trips due to limited space. You can check out the many different field trips here.
6. Photographers, there's lots of stuff for you too.
Photographers, rejoice. The Birdiest Festival will have several photography workshops. If you're just someone who loves to take photos for fun, the workshops are for you! Learn from the pros on getting a magnificent shot of nature and birds and butterflies during the festival. Meet fellow photographers and snap photos of hummingbirds and more along the way. Limited seating available.
7. There's a Family FUN Area for all the kids!
Bring friends and family of all ages to the Family Fun Area on Saturday for more activities and crafts for kids than ever! Experience FREE Raptor Shows with your Botanical Gardens admission.
8. All the Arts and Crafts Vendors!
Shop local and around nature during the Birdiest Festival in America! Happening Saturday only, the Artisan Market will be available at the South Texas Botanical Gardens.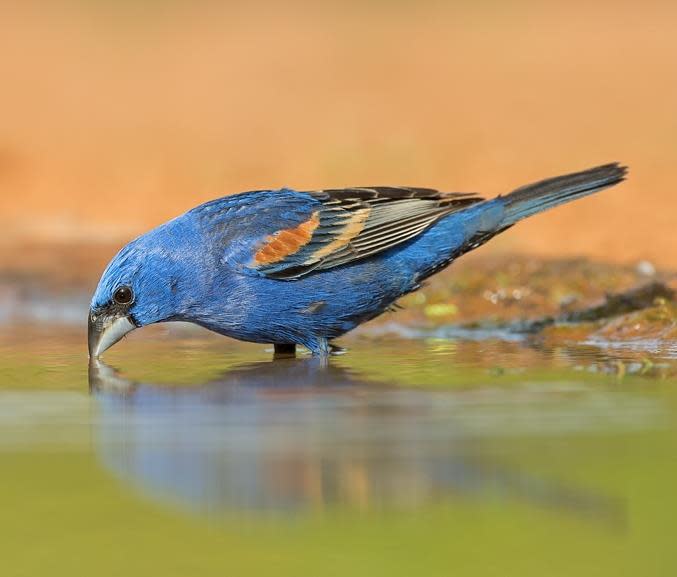 Detailed information, schedule, and online registration are available at birdiestfestival.org. A $25 per person basic registration fee includes six seminars/special talks, vendor tent, arts/crafts booths,"Raptor Project" shows, and Botanical Gardens admission. The $25 registration is required to be eligible for field trips and talks.
Make plans to experience the Birdiest Festival in America in Corpus Christi, Texas!
After all, spring bird migration happens only once a year. www.birdiestfestival.org
---