Corpus Christi and Port Aransas offer spectacular opportunities to hone your saltwater fly fishing skills. Whether you are a fly newbie or are a seasoned fly fisher, there is always a great time to be had when fishing our local waters. Here's the who-what-where to your next fly-fishing adventure in the Coastal Bend.
1. Who?
Fly-fishing is for everyone! If you are new to the sport, try a local fly shop for casting lessons or watch a few YouTube videos for how to's on casting and rigging basics before hitting the bay. Many people say young anglers are the most successful fly fishers, because they aren't afraid to get out there! So bring the whole family and remember, just like everything- practice makes perfect.
2. What?
Our local bays are some of the most productive fisheries all along the gulf coast- and anything that swims here can be caught on a fly rod! Inshore species like Speckled Trout and Redfish are notorious for being a blast on the fly rod, however less popular fish such as Flounder, Black Drum and Skipjack are common fly eaters as well. The Jetties of Packery, Port Aransas and Port Mansfield are also great places to flick a fly line, as you can expect to see all the inshore species along with near shore species like Jack Crevalle, Spanish mackerel, Tarpon, Snook and Snapper!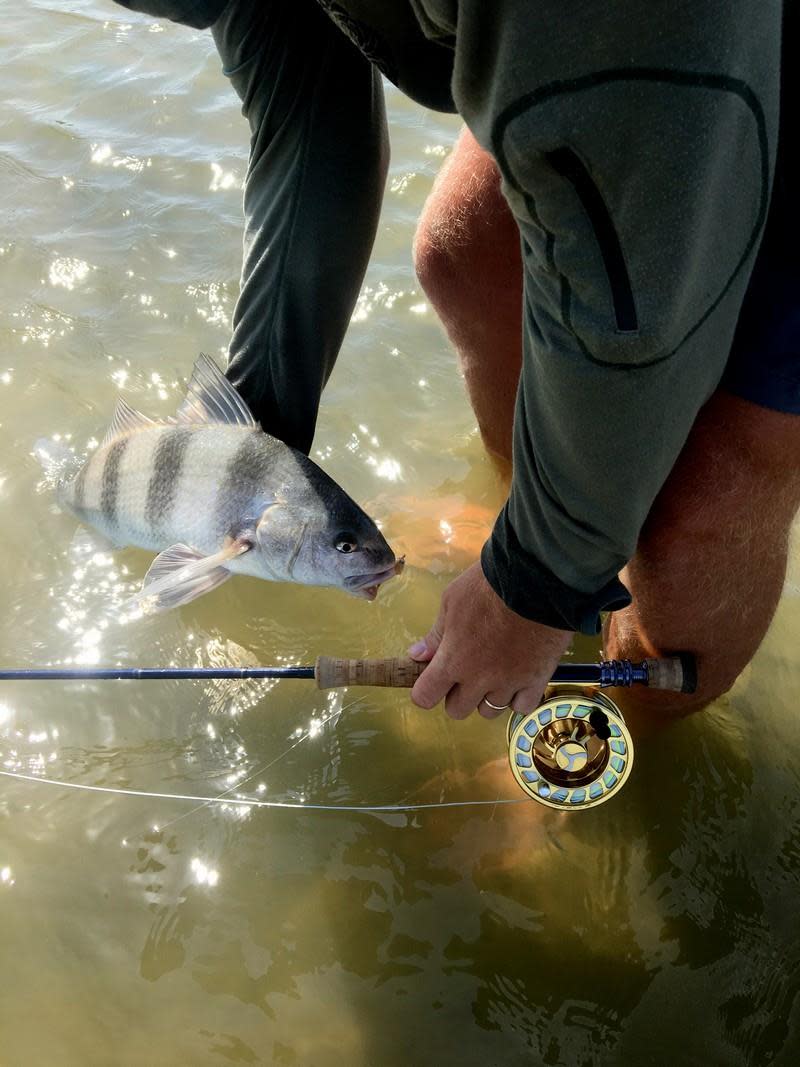 3. Where?
The great thing about fly-fishing our local waters is the mass amounts of areas to explore. A few must-try locations to check out are Mustang Island State Park, Port Aransas and Packery Jetties and the Padre Island National Seashore. The addition of a kayak makes exploring the flats and marshes great options.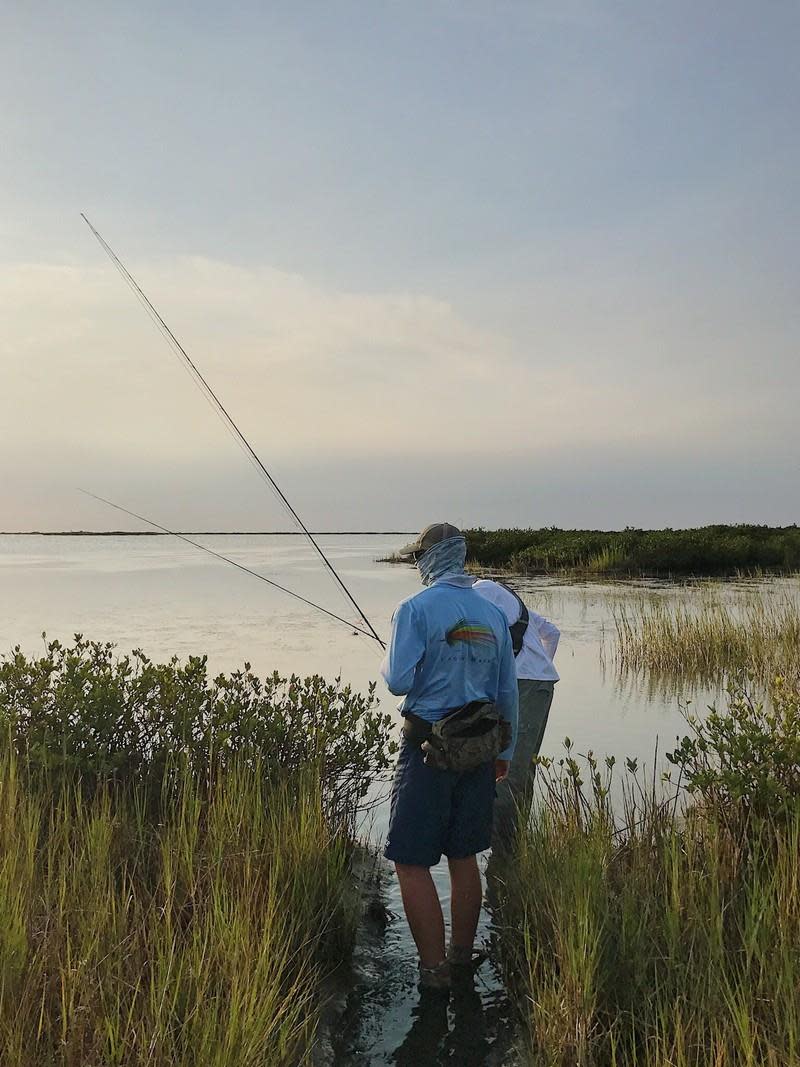 4. What to Bring?
It's easy to get overwhelmed when looking at fly fishing gear, but let's make this simple. A sturdy 7 or 8 weight fly rod with a floating line will cover most of your fly-fishing needs. In addition, a sinking line will allow you to fish the bays and deeper water. If you really want to have a blast, pick up a 9 or 10 weight rod for fly fishing the beach and jetties, this will allow you to make longer casts in stiffer wind for larger fish. Fly selection depends on the species you're after, patterns like the Clouser Minnow and Seaducer in a variety of colors will make great all around flies.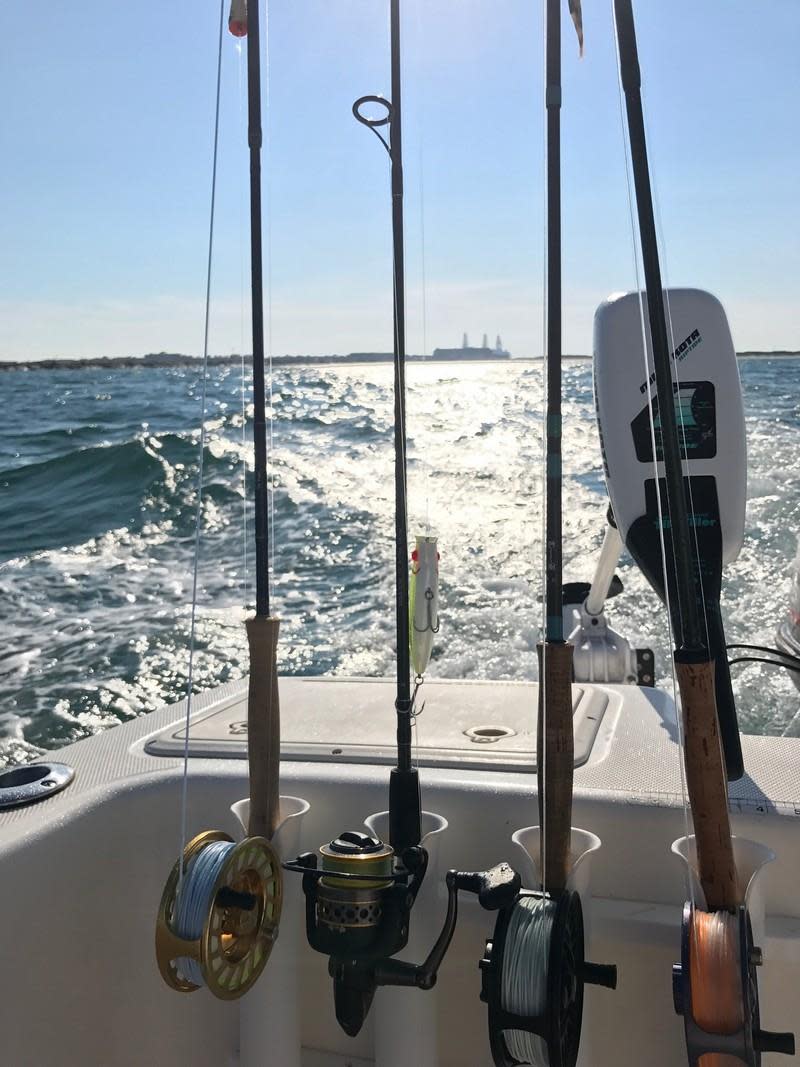 5. Local info
It's always best to consult the pros when making fishing decisions- stop in to our local fly shops in order to get tips for water conditions, gear and fish movement. Roy's Bait and Tackle Outfitters on South Padre Island Drive is hard to miss on your way out to the water, and if you're coming in from the north, check out Swan Point Landing in Rockport. For additional how-to, consider hiring a local guide to take you out on our beautiful local waters for a full day of exploring.