COAST YOUR OWN WAY IN
Corpus Christi
Thank you for joining us at IPW 2023
Corpus Christi truly is the Gulf Coast Capital for coastal and outdoor recreational experiences; annually hosting more overnight visitors than any other Texas Gulf Coast destination.

Below you will find the presentation and videos from IPW as well as direct links to what makes Corpus Christi so special. Please do not hesitate to reach out to us with any questions.
Located only 2 hours south of San Antonio, we are happy to assist and look forward to collaborating with you!
FIND THE TOP THINGS TO DO IN CORPUS CHRISTI
Coast like a Texan in the Gulf Coast Capital. Explore nine unique beaches in Corpus Christi and unleash your adventurous side windsurfing, parasailing and kayaking out on the water. Craving inspiration in the outdoors? Try a paddleboard yoga class or horseback riding on the sand. Corpus Christi is also the center of iconic attractions like the Texas State Aquarium and USS Lexington. With diverse dining that suits every taste, Tex-Mex and seafood restaurants in Corpus Christi are special standouts and local chefs can even cook up your catch of the day. Whether you're ready for a family vacation or getting away with friends, find hotels in Corpus Christi to fit every need. Come to Corpus Christi and go your own way.
Access our photos in the Media Hub library
Access our photos in the Media Hub library
Read More
Our transportation guide to make coasting through Corpus Christi easy and simple.
Download the guide to see all dining options within walking distance of your convention
Let's Continue the Conversation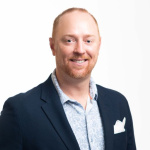 Brett Oetting, CDME

President & CEO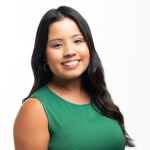 America Segura

PR & Brand Manager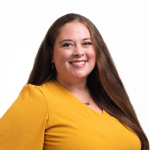 Meredith Darden, CDME, CTE

Chief of Staff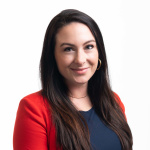 Nicole Olivares, CMP

Vice President of Sales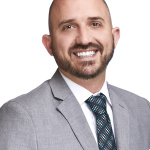 Travis Milum, CMP

Senior Director of Accounts
Travis is our Senior Director of Accounts and works to bring meetings and events to Corpus Christi. His favorite things about Corpus Christi are enjoying the pristine paradise of the Padre Island National Seashore and indulging in fresh Gulf Coast seafood at many of our local restaurants.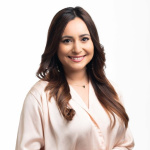 Emily Zertuche, CTE

Chief Marketing Officer, Interim Film & Music Commissioner
Meet Emily Zertuche, a Corpus Christi native who markets the Gulf Coast Capital. You can find Emily exploring off-the-beaten-path experiences, the Gulf Coast beaches, and indulging in local seafood. With outdoor recreation like fishing, kayaking, and birdwatching, Emily loves to immerse herself in the coastal scenery of Corpus Christi. Emily's enthusiasm and personal experience make her your personal guide to making Corpus Christi your next venture.