Sometimes you just need a half-pound patty of fire-grilled fresh ground beef with a little bit of style and a lot of oomph! You've come to the right place, friend. Here are some of the best burgers that the Corpus Christi area has to offer!
---
The Railroad Burger At Railroad Seafood Station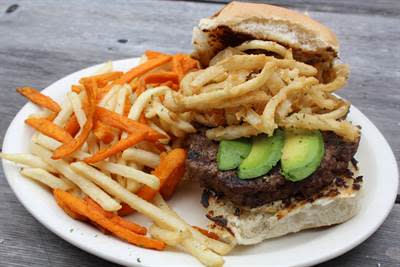 Railroad Seafood Station can claim authority on seafood… AND burgers. They have the burger game going on!  And what goes better with a great burger than a great beer? Try the Railroad Burger — a half-pound hearty beef patty, fresh sliced avocado, with a special seafood sauce.  The fried onion ring brings a special zing and the sweet sourdough bun packs some flavor! Pair it with the Hofbrau Bock from the Station's microbrewery. The hint of hoppy bitterness with a bold malty flavor make it the perfect beer for this burger. While you're there, try the sampler flight of all six in-house brews!
---
The Hangover from Padre Island Burger Company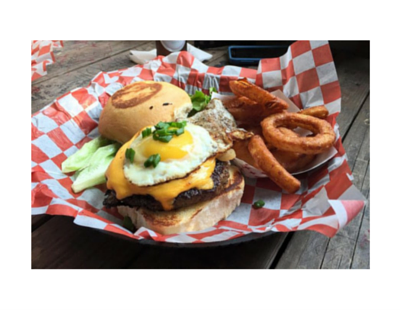 Padre Island Burger Company has the burger game on lock-down. The burger options are countless and each of them delicious. Fans of this Padre Island gem hold The Hangover in high esteem! And who can blame them? With fried egg and caramelized onions over a half-pound fresh ground beef patty, grilled to perfection, it's delicious! A slice of American cheese melted over all of it tantalizes your tastebuds. And that sourdough bun is mmmm mmmm fresh!  Pair the Hangover Burger with sweet potato fries and an ice cold beer on tap and you're guaranteed to have one happy tummy.
---
Surf Burger at Executive Surf Club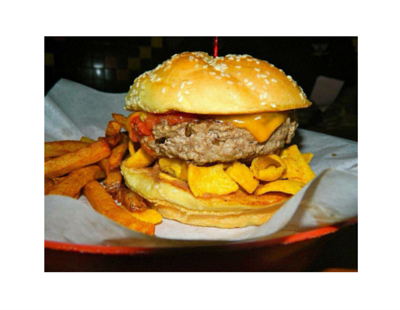 For 26 years, Executive Surf Club has been delivering all sorts of good food and good vibes in downtown Corpus Christi. And the Surf Burger has been on the menu since this popular joint opened. This big guy is a juicy fire-grilled slab of pure Angus ground beef, served with refried beans, fritos, onions, cheese and salsa. There's nothing like it! It'll leave your tastebuds intensely satisfied. Enjoy it with the locals any time - but Pint Night on Tuesdays gives you the chance to pair it with local brewery Lazy Beach beer.  
---
Build Your Own Burger at Wallbanger's Gourmet Burgers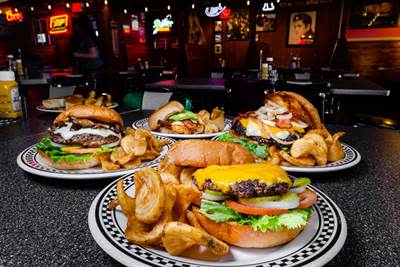 At Wallbanger's, you're in charge of your burger. Be the chef and build the burger of your dreams! A unique burger joint located in central Corpus Christi, Wallbanger's was established by a family of food-lovers, and that value is still around today. Order at the counter, build your own burger (warning - they are MASSIVE) and dress it yourself at the toppings bar. Wallbanger's still maintains its 50s charm with a modern twist! It's a great stop with great food and great service. And a bonus tip - the homemade milkshakes are to die for!  Few things in life fit together as perfectly as a milkshake and your perfect burger! 
---
361 Burger at Port Royal Resort's Restaurant 361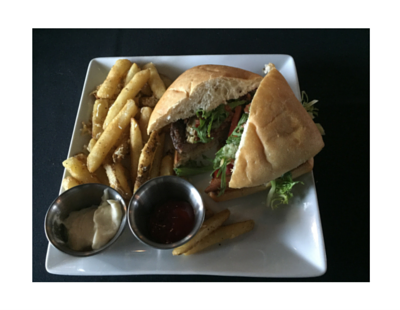 Tucked inside Port Royal Resort the fantastic Restaurant 361, open to anyone looking for a stunning view of the Gulf of Mexico - and delicious entrees to delight their tastebuds. And the 361 Burger is definitely a delight. First, they had us at brie. Enjoy this bacon-enhanced burger that includes thinly-fried onion rings, frisbee tossed in garlic dressing, juicy sliced tomatoes on a ciabatta roll. And the sea-salted garlic parmesan truffle fries are strictly legit!  
---
Elvis Burger at Scuttlebutt's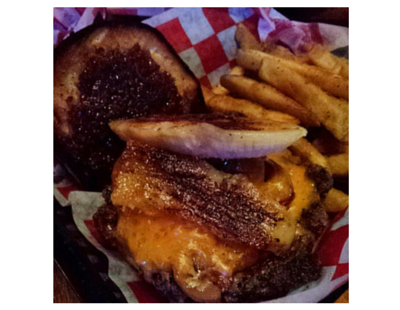 Elvis was the King of Rock and Roll and this king of burgers at Scuttlebutt's is aptly named. This half-pound burger is topped with sweet bacon marmalade, delicious sharp cheddar cheese, caramelized bananas, bacon, honey and peanut butter on a homemade, grilled sourdough bun. It's probably the most unique burger in the Coastal Bend, so don't be cruel — treat yourself!
---
Cheezy Bomb Burger at J.P. Bombers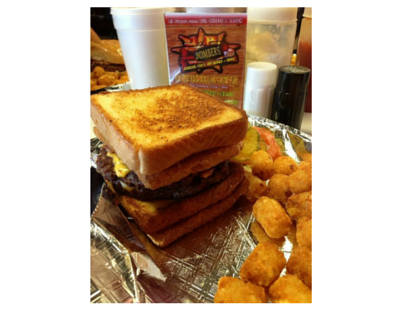 You can't go wrong with any menu option at J.P. Bombers because the burgers take epic meal time to a whole other level. If you're serious about a burger experience that includes all the bacon, all the cheese, all the jalapenos, all the creativity, then don't let the humble exterior of the restaurant fool you. These burgers are THE BOMB. And while it's hard to just recommend one, the Cheezy Bomb Burger features double meat, double cheese and bacon— with two grilled cheese sandwiches for the bread. Is this bad for your health?!  Yes. But your taste buds will love you for the momentary lapse! 
---
If there's any time to enjoy a burger, it's when you're on vacation. With so many varieties and options in Corpus Christi, you're sure to find that tasty treat that you'll rave about back home.