There's nothing like enjoying an ice-cold brew on a sunny day in the Coastal Bend, right? Well, you're in luck. Central City Corpus Christi has a variety of stops where you'll be able to enjoy a wide array of craft beers and domestics. Come see what we have to offer and drink up!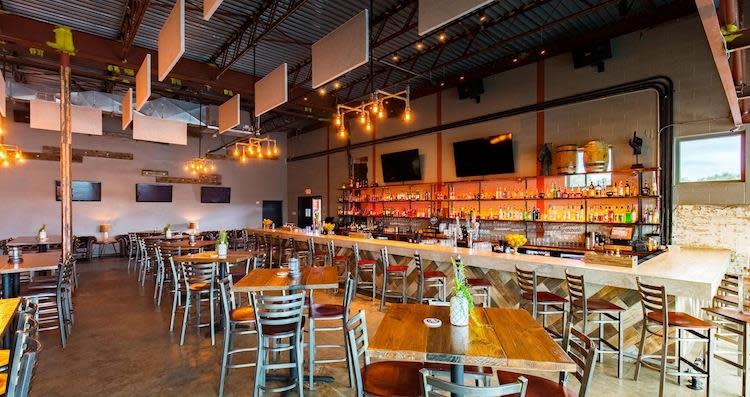 The Post at Lamar Park features an expansive beer menu and uniquely crafted cocktails you'll only find on the Coastal Bend! A variety of the craft beers on tap are even from local Texas breweries. You and your friends can enjoy a happy hour or brunch in a cool pre-prohibition style environment while you grub on some pub food in The Post's outdoor dining section.
Location: 411 Doddridge Street Ste. 102, Corpus Christi TX
 
This Texas-style pub has more than 40 beers on tap ranging from IPAs, stouts, crafts, seasonal brews and domestics! Spend time outside in its shaded area and catch an NFL game on one of 13 high-definition TVs for the ultimate fan experience. In addition to pool and shuffleboard, Tapology also has live music at night from local bands on the Coastal Bend.
Location: 4334 S. Staples St Corpus Christi TX
 
PSI Brewing Company
PSI Brewing Company makes craft beers that can be purchased – and enjoyed – at Garrett's Barbeque. You can also take them with you in authentic PSI Brewing growlers you won't find anywhere else. If you aren't familiar with the Corpus Christi beer scene, PSI is constantly coming out with new experimental season-oriented crafts to try. For example, the "Hopeless Pedantic" is a pale ale loaded with Citra, Simcoe and El Dorado Hops. Then, it's fermented with 1.5 pounds-per-gallon of blueberries for the perfect summer beverage – ah, refreshing!
Location: 4135 Ayers Street, Corpus Christi TX
---
The Central City beer scene is one of the best in all of Corpus Christi. Enjoy these stops and others in Central Corpus Christi during your stay!