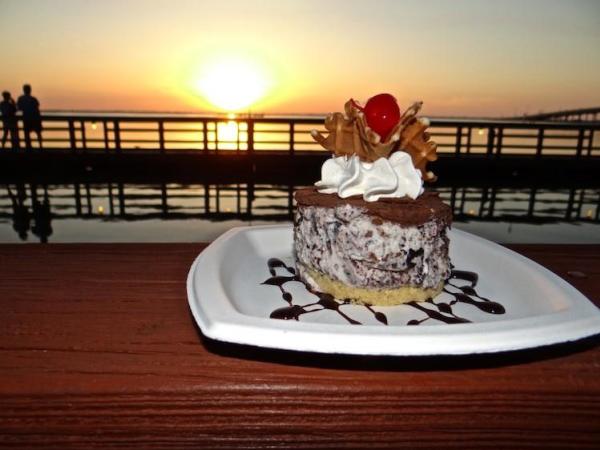 The Chocolate Barnacle at Scoopy's Veranda on Snoopy's Pier
What is it about the warm salty air that makes a sweet tooth go crazy? We're not sure, but when the heat hits, it's time to chill it. Fortunately, the sheer variety of frosty summertime quenchers in the Gulf Coast Capital can take you on an express trip to cool-down town.
Ice Cream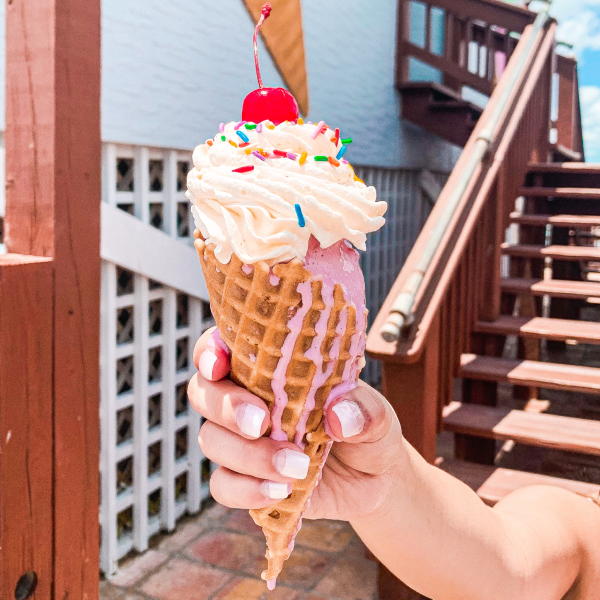 Scoopy's Veranda at Snoopy's Pier overlooking the Laguna Madre, serves up scoops of Blue Bell – the national ice cream of Texas, y'all. Get hooked on one of the handcrafted desserts, like the Chocolate Barnacle – cookie bottom, ice cream middle and mousse top – a unique Corpus Christi confection.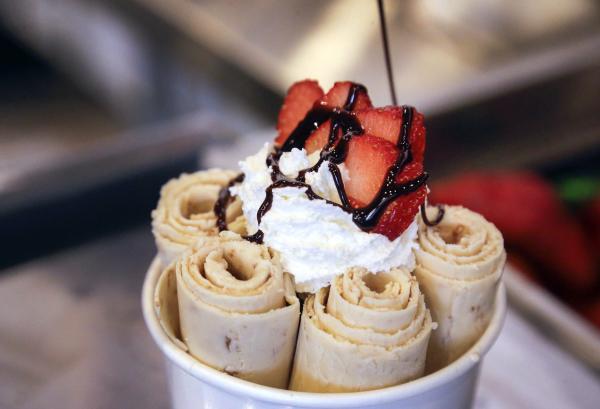 Photo courtesy: Rock and Rollin
Roll your own way at Rock and Rollin! Known as the first rolled ice cream in Corpus Christi, this creamery does things a little differently. Be sure to order the Matcha Lady or Thai Tea flavored ice cream. If you're more of a traditional type of ice cream eater, then try the Rocky Road, Cookie Monster, or S'more flavor!
Snow Cones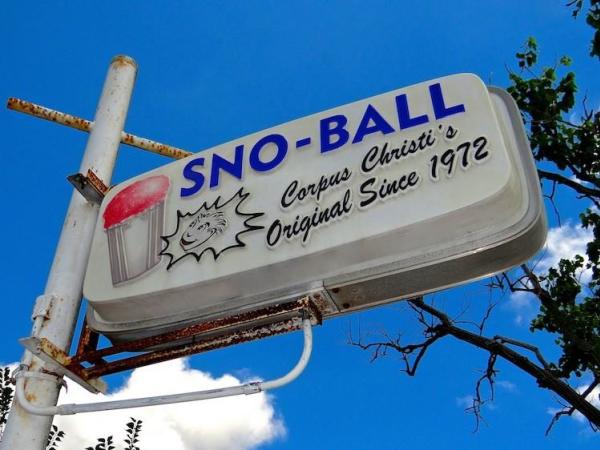 When the temperature soars, locals line up for this ritual slurp of delicate ice shavings drenched in yummy syrup. The family behind Sno-Ball 1 and Sno-Ball Too has been serving generations of hot sticky Texans with cool, sticky delight since 1972. They offer sweet technicolor flavors like Dreamsicle, Tiger's Blood, and their award-winning Strawberry. The Sno-Ball sisters are known across the state, however, for their take on the salty, briny Texas curiosity, the Piccadilly – loaded with chopped dill pickle and topped with chile salt and sweet syrup.
Fruit Treats & Aguas Frescas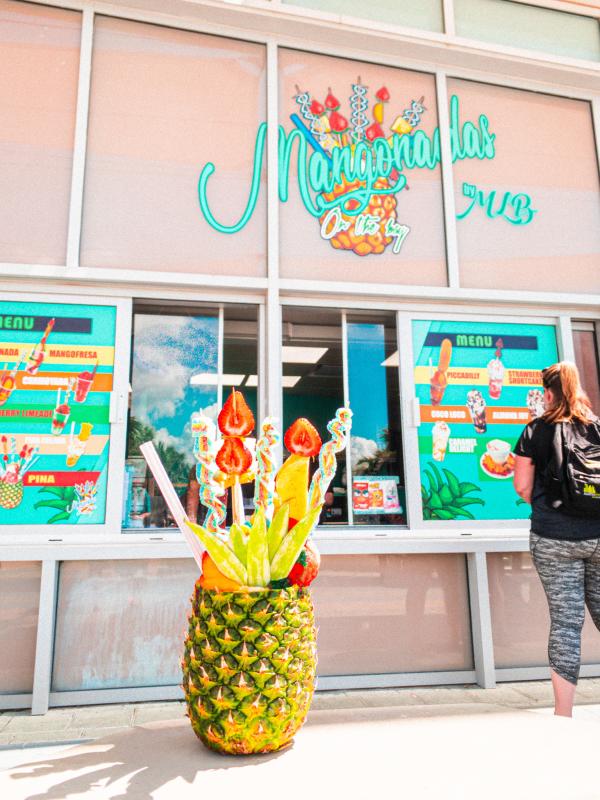 A refreshing fruit cup and summer go hand-in-hand in South Texas! While strolling along the downtown seawall, stop by Mangonadas by MLB for a frozen treat under palm tree-filled skies and waterfront views. We recommend the Pina Loca (pictured) or a Coco Loco.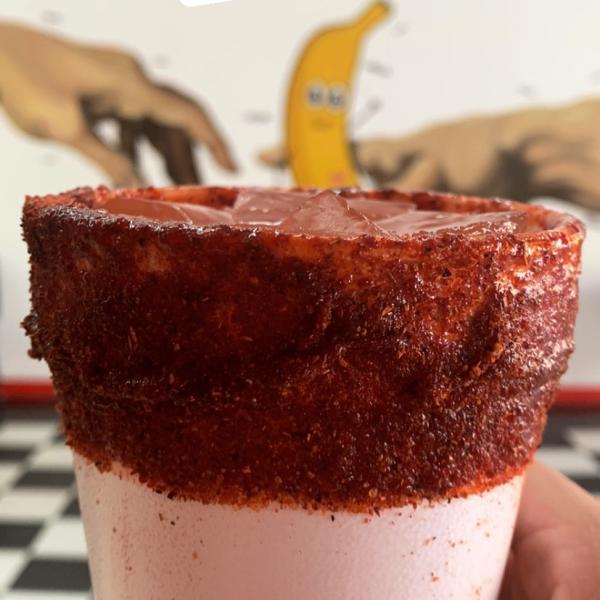 Photo courtesy: Fresco
While taking a mural tour of Downtown Corpus Christi, don't forget to stop at Fresco, a locally loved eatery that serves dressed agua frescas, smoothie bowls, desserts, and classic street food! If you're looking for Mexican flavors with a South Texas twist, you need to make Fresco a part of your trip itinerary.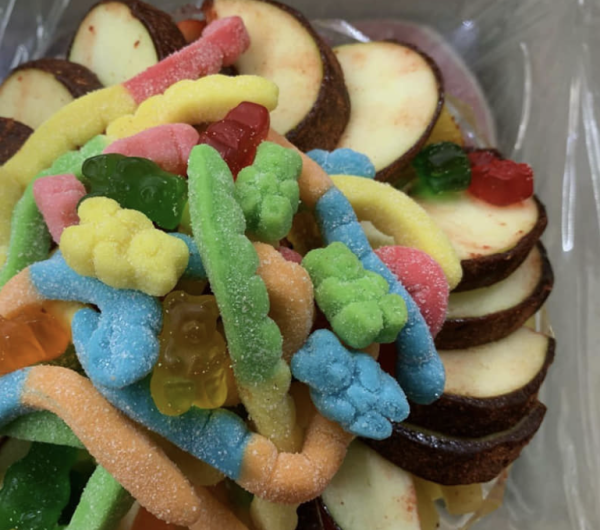 Photo courtesy: Norma'z Fruits & Delights
We're not sure how to say "rocket to the glucose stratosphere" en Español, but we think it might taste like one of the chamoyada concoctions – fruit, sour candy, shaved ice, and yes, sometimes chile pepper – that bless this great state of Texas. Get ready to experiment, because, at Norma'z Fruits & Delights, customization is key.
Gelato
Photo courtesy: A La Mode Gelateria
A La Mode Gelateria was opened in 2016 by two classically trained chefs who've each been featured on the Food Network. Culinary chemists Chef Vita and Chef G whip up small-batch gelato genius, from unique homemade recipes – like Pay Day candy bar, blueberry buttermilk, forest berry yogurt, and Karbach Chocolate BBH Imperial Porter (yes, as in beer!) – 18 flavors at a time, every day.
Paletas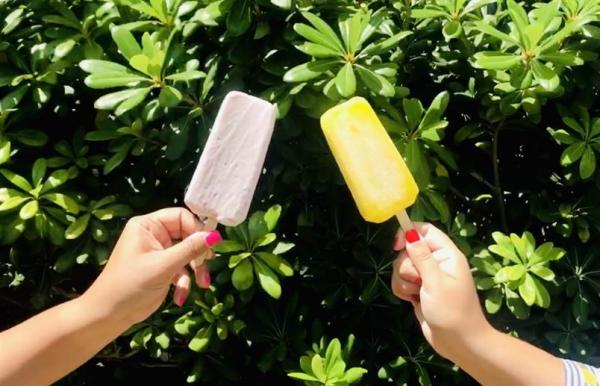 Amy Salazar's path from Mexico to Texas frozen dessert maven is nothing to shake a stick at. Anyway, those sticks are busy holding some mighty fine paletas (ice cream and fruit bars). Featuring dozens of flavors and an expanded menu of sweet and savory pops, the ice cream chain empire she has since sold, La Paletera, debuted right here in Corpus Christi in the late 90s and carries on her nice ice traditions today at a number of locations across town.
Frozen Yogurt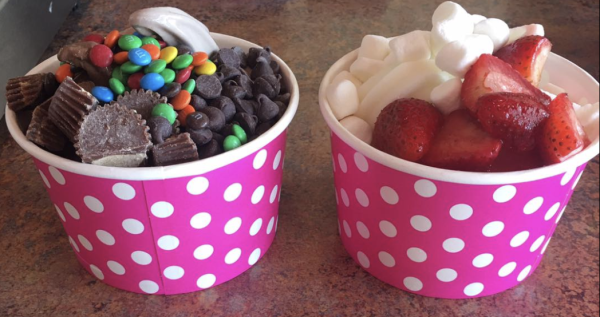 12 flavors and 40+ toppings...yes, please! Scoopz is a Southside staple with its variety of flavors and options including low-fat, nonfat, and high-in-cultures frozen yogurt.
Old School Milk Shakes, Malts and Floats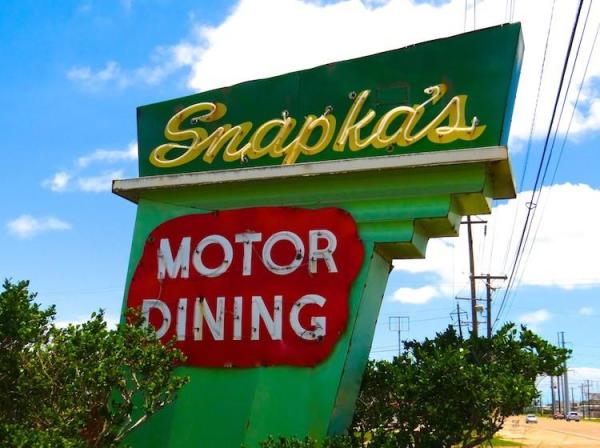 Photo courtesy: Snapka's Drive Inn
Nothing hits the nostalgia button like a drive-thru diner! Operating since 1948, a trip to Snapka's Drive Inn is a blast from the past. And don't forget to order a shake or malt with your Kathy's Special (2 weiners in one hotdog bun with mustard, onion, and smothered in chili and cheese).
Bubble Tea & Cold Coffee Blends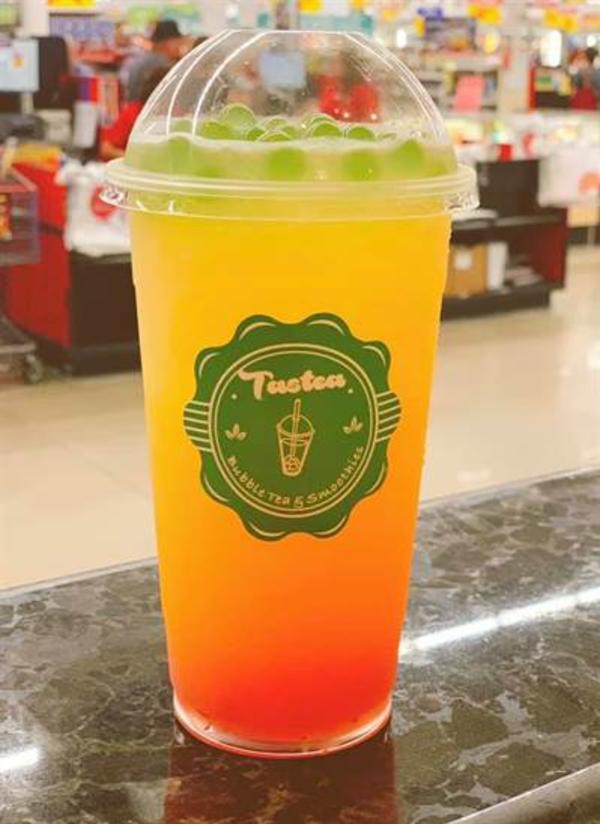 Fresh flavors like lychee, taro, mango and oolong make for some mighty tasty treats at Tastea: ice tea, bubble tea, smoothies, juices and slushies. Light, breezy and just enough cool-factor to take the edge off.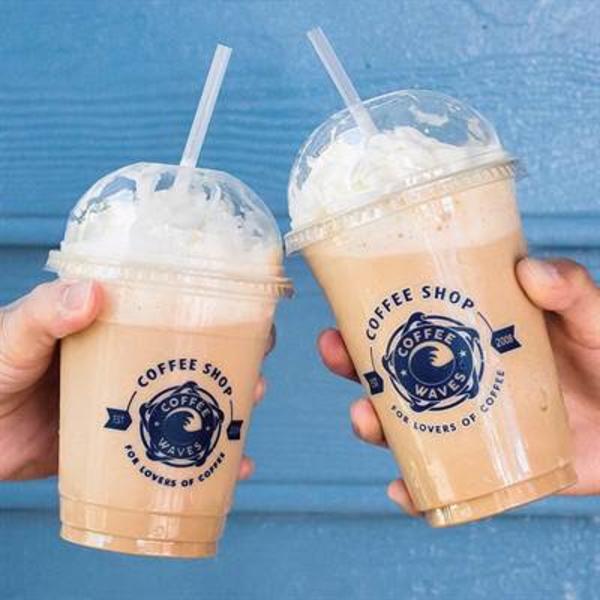 For those days when you need that edge and wish to stay frosty and caffeinated, sample the cold coffee offerings at Coffee Waves. They have one location in Port Aransas and two in Corpus Christi, each with plenty to keep you crankin'. Try the minty fresh, bliss-filled espresso-laden wake-up call known as the Grasshopper; it'll have you hoppin' like one.