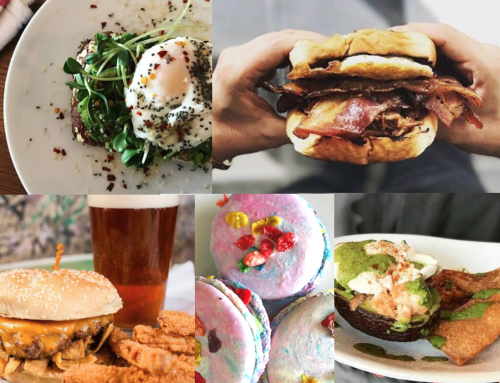 Corpus Christi is known for its beaches, unique attractions, culture...and recently, FOOD! Whether you're craving some authentic Mexican food, or want to try the newest Thai joint--this 3-day weekend Foodie Guide has you covered with a list of delicious eats that are unique to Corpus Christi!
---
Friday
Soak in the Mexican-American cultures of Corpus Christi at Kiko's Authentic Mexican Food Restaurant and Cantina. Dive into a delicious breakfast tacos while enjoying the festive atmosphere.
---
Whether you're in the mood for a greasy burger or fish and chips, the Executive Surf Club is a locals' favorite! The outdoor patio is the perfect space to indulge in some quick eats, a cold beer and a good time.
---
Drinks at The Goldfish
Sip on some craft cocktails and beer at the newest outdoor watering hole, The Goldfish. Whether you're feeling a fresh margarita or in the mood for a classic old fashioned this bar serves it up any style!
---
The Yardarm, has been a Corpus Christi classics for almost 30 years. The Yardarm Restaurant features savory seafood dishes with great bay view seating!
---
Saturday
Start your day bright and early at this hidden gem! Stuff your face with the famous and tasty complimentary blueberry muffins. Experience the home-style atmosphere with at-home cooking.
---
With three different locations across town, it's hard to go without Hester's Cafe. Enjoy specialty coffee, signature soups, salads and sandwiches and a plethora of tasty sweets and treats to choose from!
---
Catch some of the best views of Corpus Christi at the Republic of Texas Bar and Grill on the 20th floor of Omni Bayfront Hotel. Take in the sights while enjoying the sounds of live music during the evening with a drink in hand!
---
Give your tastebuds an international adventure at BKK Thai Kitchen & Bar! This new local favorite takes a fusion spin on traditional Thai cooking.
---
Sunday
Are you in the mood for some fried chicken and waffles or a flavorful sweet potato mash?! The Post at Lamar Park knows how to brunch and can satisfy any savory or sweet tooth. Wash it all down with a tasty mimosas.
---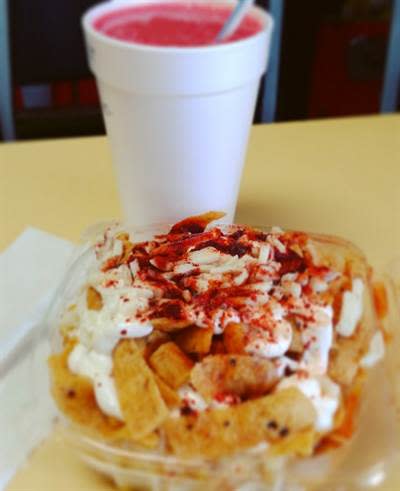 What's a trip to Corpus Christi without getting a Mangonada?! La Paletera has all of your dessert desires!
---
End your weekend with the sunset at Snoopy's Pier! This iconic Corpus Christi restaurant serves up some of the best seafood in town. Enjoy a plate of fish and chips while looking out onto the beautiful Laguna Madre. *Bonus* Make sure to stop by Scoopy's next door to end the night with something sweet!