Corpus Christi is home to some of Texas' most amazing beaches, tastiest culinary, earliest historic sites, best fishing and so much more! If you have been craving some of that salty air, Corpus Christi is NOT THAT FAR AWAY! Check out these maps to show you just how easy it is to get down (or up) to your Texas beach.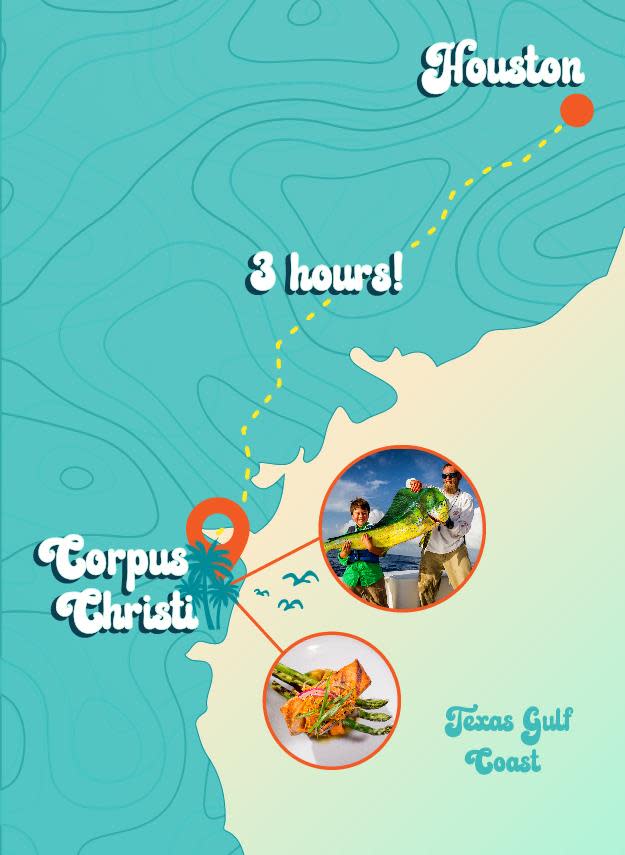 Hey all you Houstonians! We know you may have a beach over there, but have you visited to the Corpus Christi beaches?! You may be surprised how different (dare we say, more beautiful?) the beach is down here! You are just a 3-hour drive away from total relaxation, delicious seafood and amazing historical sites. Depending on your crazy traffic that's up there—it may even be a shorter drive than trying to get to your beach!
All you have to do is hop on Highway 69, come down 59, switch over to 77 and arrive here on 37! Yep it's that easy! Houston--come on down, you know you want to.
---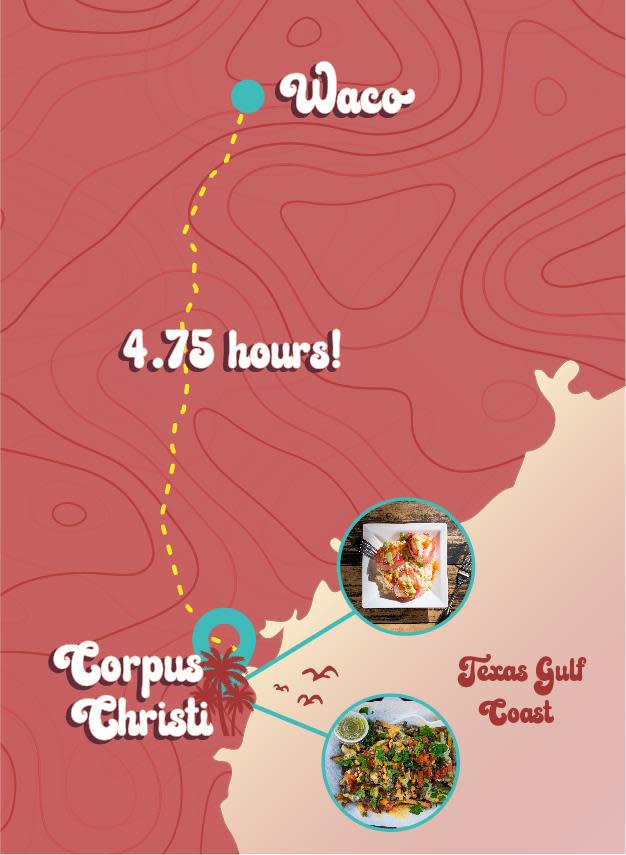 Wacky Waco! Corpus Christi wants you to get out of rural Texas and into some salty water! We have all the food to delicious and fresh seafood to satisfy your needs! You can come on down in just 4.75 hrs.
All you need to remember are just two numbers-- Highways 35 and 37. That's it! Hop on 35 into 37 and you are at the beach. Come out and get that much needed vacation, you deserve it.
---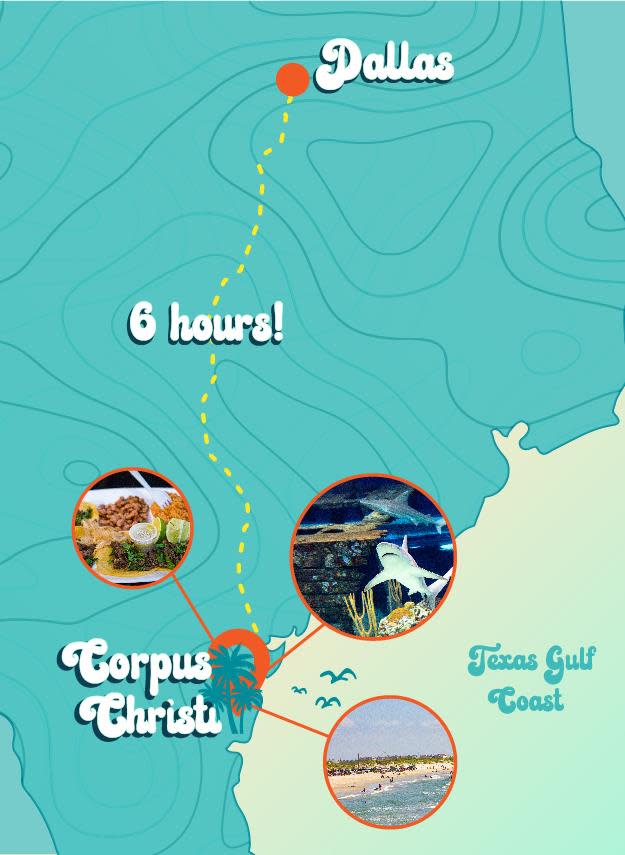 Dallas, are you hot up there? Do you wish you had a huge body of water you could just jump in for FREE? Do you wish you could just drive your car straight down here and onto the sand and take 5 steps and be in the Gulf of Mexico?! Guess what? YOU CAN! For just a six hour drive, you can make this dream reality. So plug in that favorite podcast, audio book or movie and hit the road!
Just remember two numbers--- 35 and 37! Hop on Highway 35 and hit Highway 37 then you will exploring the Texas State Aquarium, indulging in some amazing Tex-Mex food or lounging in your chair on the beach.
---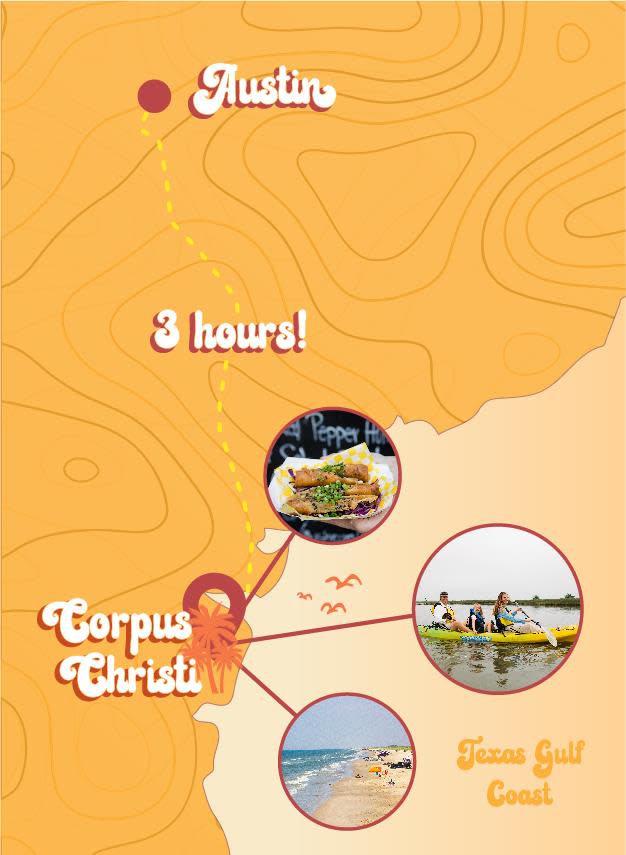 Hey Austin! Is it getting a little crowded? Are you tired of that traffic everyday? Corpus Christi has open roads, open beaches and, quite possibly, better food! Head to Corpus Christi and explore the attractions, explore the waters and grub on some fresh seafood! 
Just hop onto Highway 35 (sorry about the traffic) and scoot your way down to Highway 37 for an open road straight to the water!
---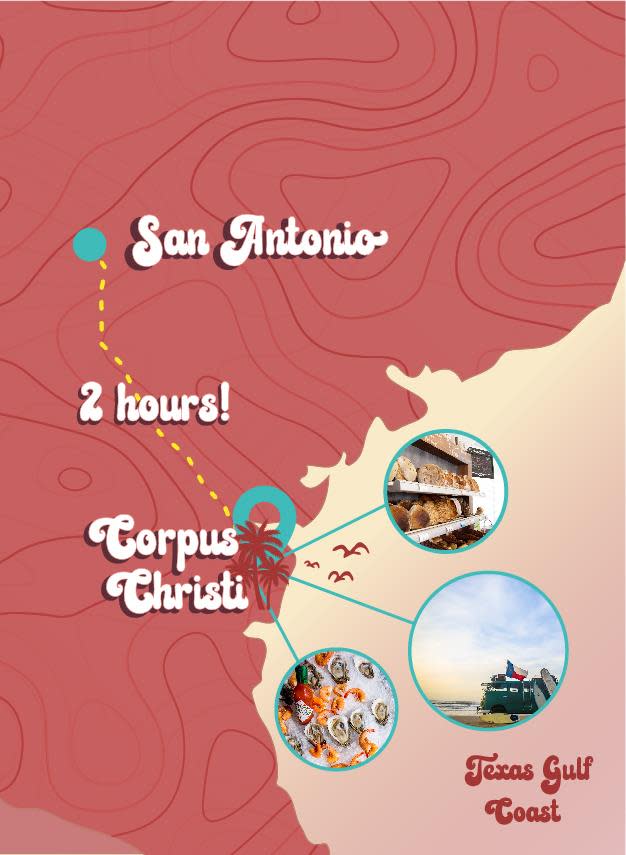 Hey neighbor, come on down to your beach—it's waiting for you! Throw together that overnight bag and get here as fast as you can for some mouthwatering oysters, romantic sunset cruises on the beach and unique nature sites.
You have one of the easiest commutes here--just hop on Highway 37 for a couple of hours and your beach awaits.
---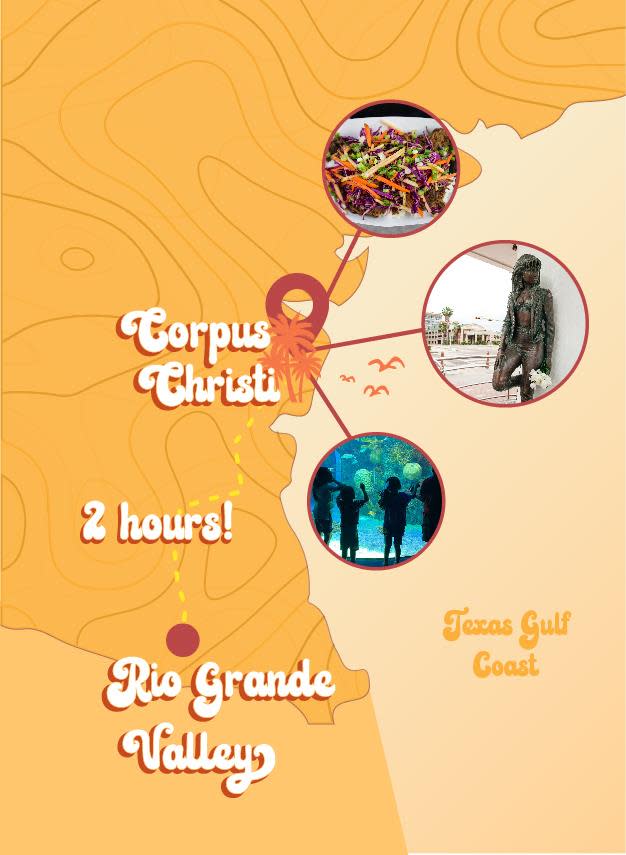 Hey other neighbor! It's time to get on up here to Corpus Christi for some family fun! All you have to do is hop on Highway 77 and you will be walking through our great attractions, checking out Selena's hometown and stuffing your faces with food, food and more food! 
Rio Grande Valley, we cannot wait for you to arrive.
---
Now it's time for you to plug in "Corpus Christi, TX" into that GPS or take it old school and make route on that Texas map and get down here to splash, eat and relax in beautiful Corpus Christi!