Along with beautiful beaches and sunny skies, Corpus Christi also knows how to make a mean margarita. From sweet, tangy tastes to jalapeno-flavored drinks that bring the heat, we welcome you to come and savor the flavors of the coast.
A classic downtown Corpus establishment known for their laid-back atmosphere, good eats, and weekly pint nights, it's no surprise that The Executive Surf Club has specialty margarita options for any taste preference. The Mango Chamoy margarita is like a spin on a classic local favorite, the mangonada. With the perfect balance of sweet, tangy and a little spice from the tajin on the rim, this frozen blend of mango and chamoy looks like a South Texas sunset and tastes like summertime in a glass.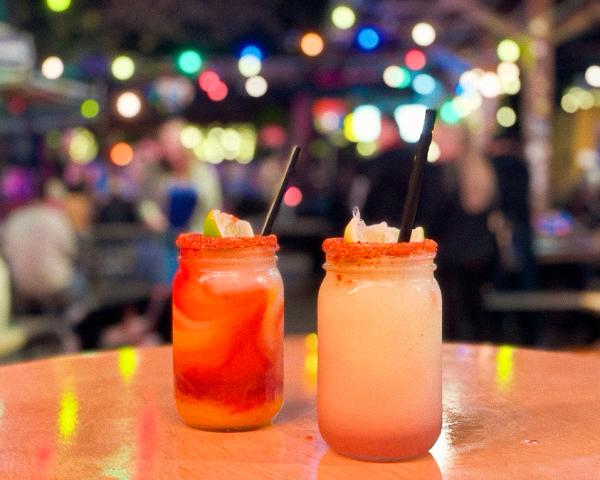 The Prickly Pear Margarita is for those who prefer sweet over spicy with a refreshing frozen blend of prickly pear, subtle hint of tangy lime and tequila with sugar on the rim. Enjoy both of these specialties on their back patio with friends on the next sunny South Texas day.
Known for their cozy pub atmosphere and selection of brews and Irish inspired cocktails, the Celtic Margarita is a surprising take on the classic margarita that will leave you wanting more. What makes this margarita stand out from the rest is the addition of Jameson Orange, giving it a subtle citrus flavor without being too sweet. This drink is tart, refreshing and served on the rocks for those who want the clean flavors of a classic margarita with a warm citrus twist.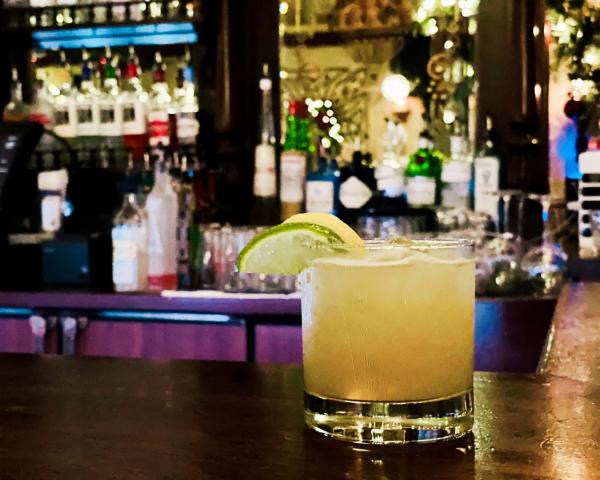 Live Music, Pizza, Beer, Wings, House of Rock does it all and their spicy jalapeno margarita is just another reason to visit this long-standing downtown establishment.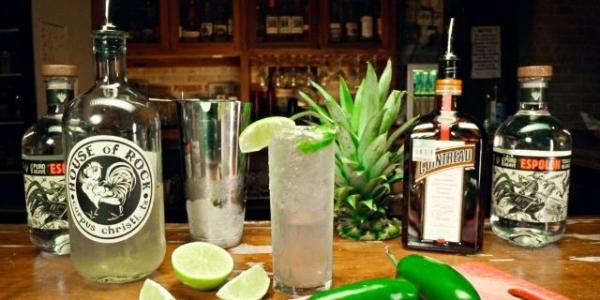 Not for the faint of heart, there is nothing subtle about The Sexy Mexy margarita. If you love jalapeno flavor, this margarita is punchy, tangy, and the spiciest on our list. It's the perfect pairing to their famous pizza rolls the next time you are enjoying a concert or just out for a late-night hang with friends.
Known for their carefully crafted cocktail menu and relaxing atmosphere, The Goldfish is a downtown favorite for unique pairings and elevated spirits and The STX Heatwave margarita is no exception. This fresh take on a flavored spicy margarita pairs raspberry with citrus and a garnish of fresh jalapeno. It's a natural fresh tasting balance of tangy and sweet with a subtle delayed kick from the fresh jalapeno slice. If you are curious about spicy margaritas, but don't want to dive right in, this one is just for you.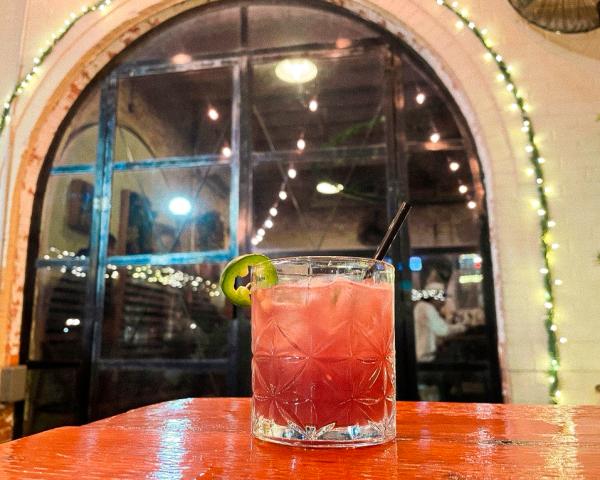 A chic downtown destination with an array of Asian dishes, sushi and sophisticated cocktails, The Monsoon toes the line between sangria and margarita with a Japanese flavor flair.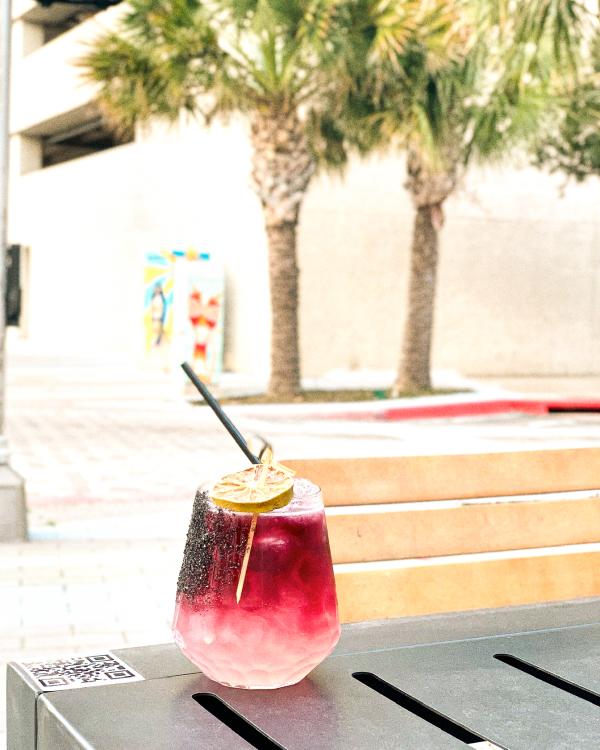 With yuzu lime, naranja orange, sangria and tequila, The Monsoon tastes sweet and tropical and with the addition of Himalayan rock salt on the rim, this cocktail exceeds your expectations of what a margarita can be. For a drink just as elevated as the cuisine and environment, you won't want to pass this one up.
Located right on the water's edge of the Laguna Madre, Doc's is a popular destination for locals and tourists alike for a waterfront dining experience. Whether you are finishing up a day of fishing or heading out for dinner on the island with friends and family, Doc's has an ample menu of seafood, steaks, and cocktails, one of the most popular being their Patron Jalapeno Margarita.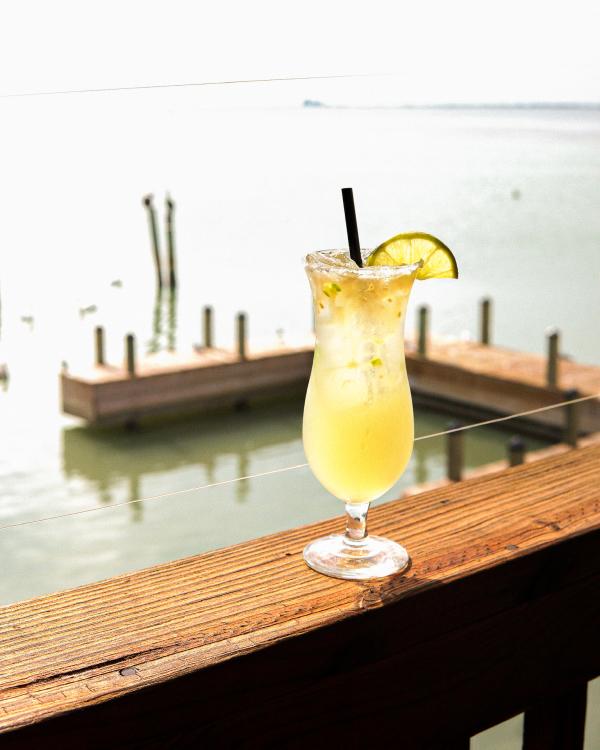 Even though Jalapeno is the dominant flavor, this margarita is well balanced with sweet, tangy and spicy flavors and the use of Patron tequila takes it to the next level. Drinking this one waterfront makes it all the more refreshing.
A casual establishment known for fish & chips by the water, the bar at Snoopy's Pier is a hidden local gem. With a variety of frozen & on the rocks margaritas, The Cadillac and the El Jefe are two of the most popular. The Cadillac is their top shelf margarita with Grand Marnier orange liqueur and a berry garnish. If a classic margarita is your go-to, The Cadillac is a great option for something slightly elevated. The El Jefe is their Sangria Margarita, with a sweet berry flavor and just the right amount of tang, served best frozen and in the sunshine.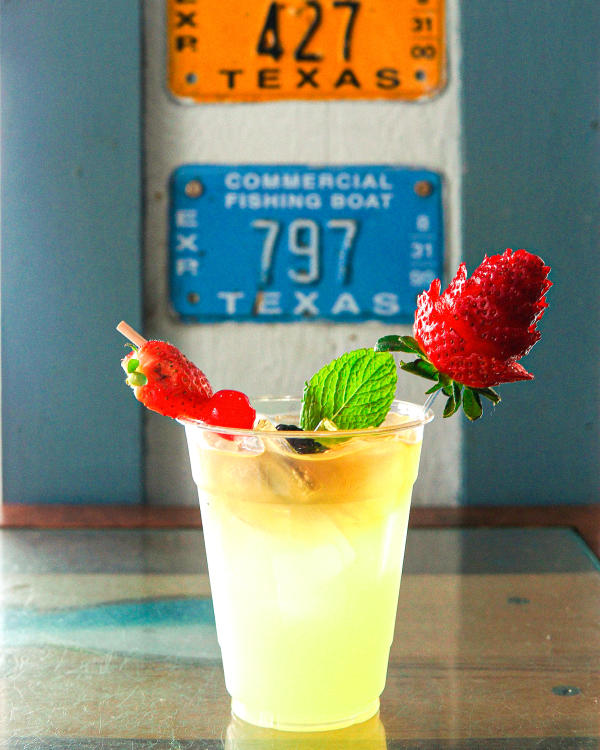 A trendy new spot inside the Art Museum of South Texas, Elizabeth's has been impressing locals with their Mediterranean fusion fare and bright bohemian atmosphere. Their take on the margarita combines classic lime and tequila with Pierre Ferrand, basil and olive.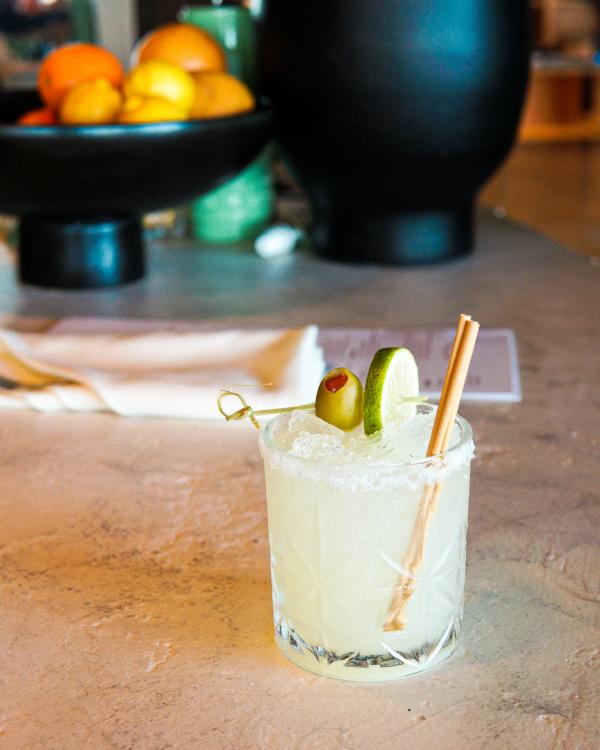 The cognac adds a depth of flavor that balances the tartness from the olive and lime. And the basil addition is a subtle surprise. A perfect pairing to any of their fresh menu items best enjoyed overlooking the bay.
The folks at Water Street know how to create a well-rounded dining experience thanks to their gulf seafood, fresh oysters, and overall coastal ambiance. The cocktail menu is no different with The Elevated Margarita as a house specialty featuring Herradura Anejo Tequila, Gran Gala, and Presidente Brandy. The flavors truly embody the name as a classic margarita elevated by the unique brandy and orange liqueur pairing. Don't miss out on this one the next time you find yourself at the Oyster Bar for dinner or happy hour.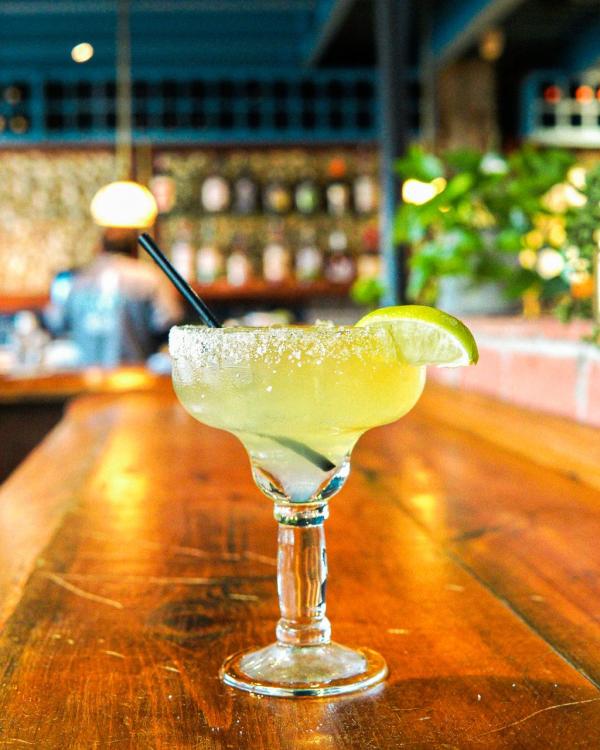 As the name suggests, BUS really is the perfect place to enjoy flavorful cocktails and food truck fare on sunny Corpus Christi days. One cocktail in particular, the Margarita Gloriosa is the perfect choice for those who like their margaritas extra tart, slightly sweet, and served on the rocks.