Corpus Christi is the perfect place to capture memories and moments with its abundance of cultural spots, nature and, of course, beautiful beaches. Here are the top places to take a photo that you and your family will remember forever!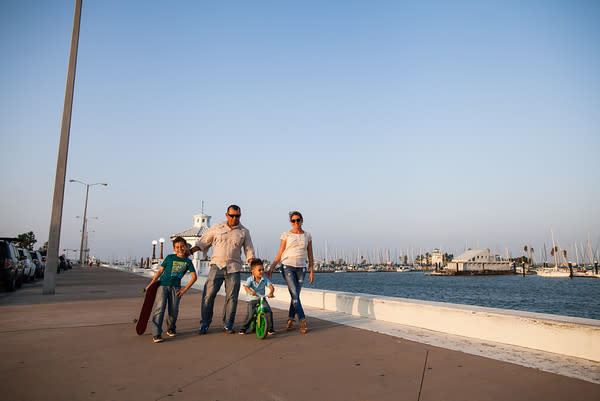 Enjoy one and a half miles of path along Corpus Christi's Waterfront Seawall and promenade, running parallel scenic Shoreline Blvd. Sink your feet into the sand on McGee Beach overlooking Corpus Christi Bay for the perfect "beach vacation" shots or relax in one of the "Miradores del Mar" to take in the ocean view.
For those interested in science, take a picture next to your favorite planet while strolling through the Voyage "Journey Through Our Solar System" scale model pop-up along the walkway.
Not only can Heritage Park provide beautiful backdrops for your family pictures, but it'll also give you a history lesson on Corpus Christi. Start at the Cultural Center to get a map or follow this guide on how to walk Heritage Park -- the site of twelve historical Corpus Christi homes with the oldest dating back to 1851. This way, you can pick your photo spot ahead of time! Many of the homes are recorded Texas Historical Landmarks, and each is beautifully restored as a tribute to the ethnic diversity and culture of the area. Before leaving, check out the Lytton Memorial Rose Garden for a beautiful backdrop. All of the houses are available for private rental if you want exclusive access for your pictures or want to throw a family reunion!
Hans & Pat Suter Wildlife Refuge, located on Ennis Joslin Road and Nile Drive, offers nature lovers a great spot for some outdoor family photos. Take a walk on the one-mile nature trail and the 800-foot boardwalk for views of Oso Bay's grassy marshes, woodlands and mudflats, birds and wildlife. There are even picnic tables and viewing platforms spread throughout the refuge for visitors to take a break from walking and enjoy the scenery.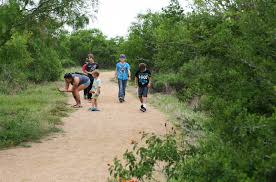 The Oso Bay Wetlands Preserve & Learning Center is a 162-acre nature preserve dedicated to furthering knowledge of the flora and fauna of South Texas. Come and explore the four miles of nature viewing trails and take as many pictures as your heart desires! You'll walk away with a newfound experience and understanding of the importance of protecting the wetlands for future generations. Visit their website to learn about their summer events, including Guided Nature Walks, Nature Story Time for ages 2-8 and Observe Science Outdoors (OSO) weekly camps for ages 5-14.
On The Beaches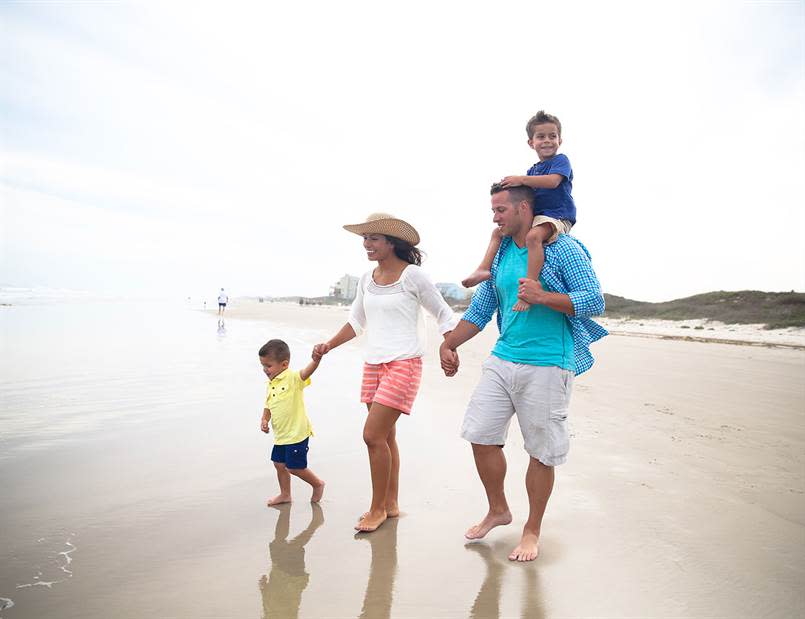 You really can't go wrong with any of the beaches. No matter the time of year, Corpus Christi beaches make the perfect backdrop for a beautiful family photo. You can find all of the beach locations here. Planning a family vacation to the Coastal Bend soon? Check out our website to see what else you should add to your itinerary while you're in Corpus Christi!