Summer is just around the corner, which means it's time for outdoor drinking! If you're looking for somewhere to sit back and relax in the Corpus Christi sunshine while enjoying a pint or two, these places should be on the top of your list.
A vibrant bar reflecting the character and history of the Port Aransas community, Back Porch stands as a symbol of the town itself. They serve lunch and dinner in waterfront and outdoor dining, complete with pet-friendly atmosphere until 8 p.m. -- just make sure your pups are leashed! For their live music shows, all tickets are sold at the door, but you can check out their website for schedules and set lists.
Bar Under The Sun -- BUS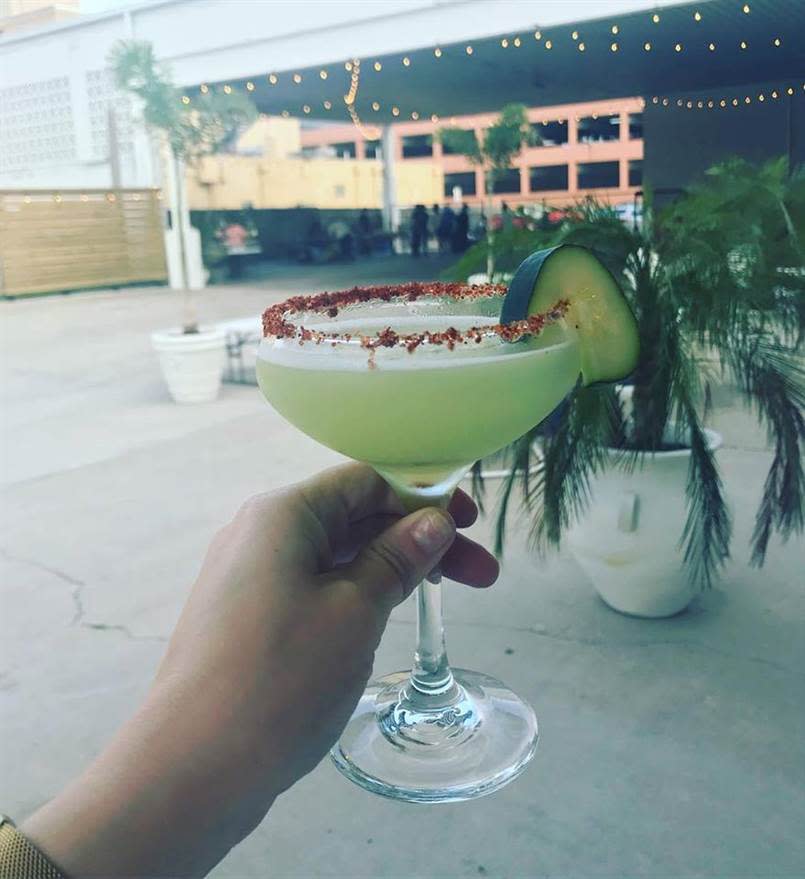 Bar Under The Sun (commonly known as BUS) features an outdoor patio of fun with live music, games and TVs underneath shady canopies. Choose from a wide selection of craft beers, wine and cocktails with the BUS twist! This spot regularly has food trucks serving diverse eats right outside. Their happy hour is for animals, too! BUS is pet-friendly, so feel free to bring your dog along for the good time.
Opened in 2017, this restaurant is serving up a new take on Thai food in the Coastal Bend. At BKK Thai Kitchen, you can reserve the patio for a private party. The hip interior pays tribute to Thailand's cool coastal environment with both indoor or pet-friendly outdoor dining. Sit at one of the two bars to drink specialty cocktails while watching the art of sushi rolling.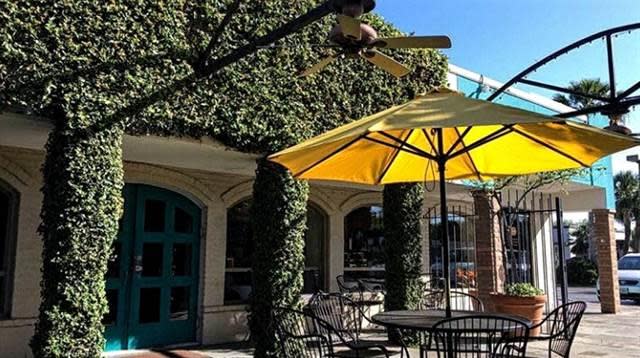 The third location of Jason and Hester Rodriguez's Hester's Cafe empire is located at a bright and sunny spot right in the heart of stylish shopping mecca, Lamar Park. House wines include red, white and rose bubbly. Their beer selection includes craft, import and domestic. They also serve bloody marys and mimosas to make for a great time.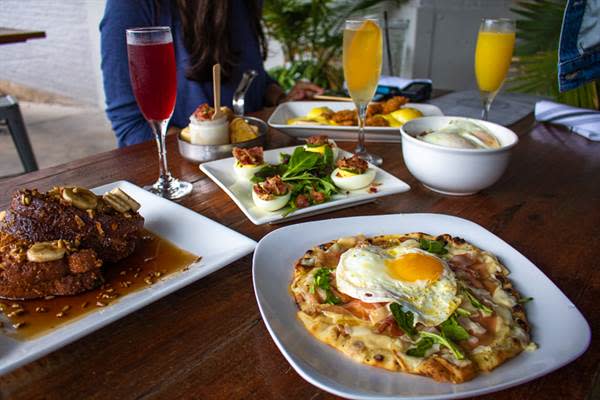 James and Susan Gonzalez wanted to bring something different to Corpus Christi – craft cocktails, small plates, seasonal pairings and hearty portions with an effervescent vibe. Named after a U.S. Post Office that occupied the building many years ago, The Post proves that a trendy hot spot can also be down to earth and downright delectable.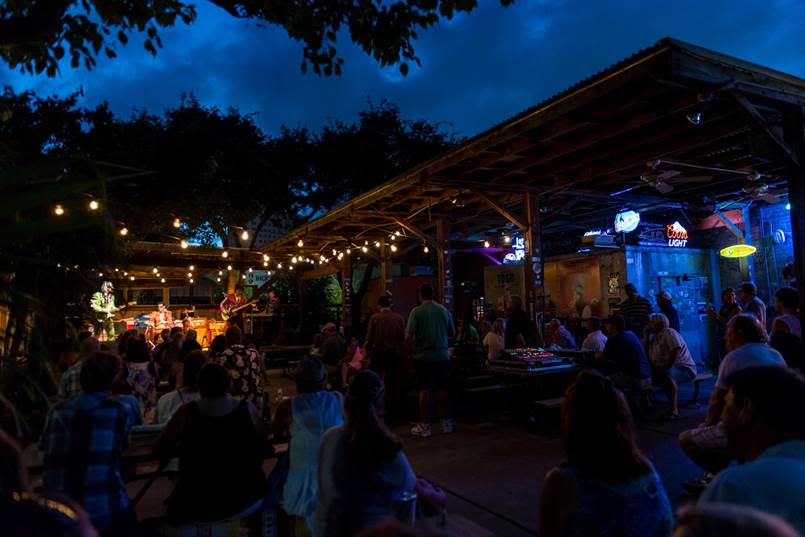 Since 1990, the Executive Surf Club has been Corpus Christi's most reliable post-work happy hour, as well as the perfect casual family dining spot. The restaurant supplies the most beer on tap in the city alongside the best in local music. So loosen up your tie, call your friends and head downtown to the Executive Surf Club. Don't forget your pup to bring to their dog-friendly patio!
---
Whether you want a quick happy hour stop or a noon-to-dusk drinking spot, there's something for everyone on the Coastal Bend. When you want to take the party past sundown, check out our guide to Corpus Christi nightlife!