Looking for alternative holiday dinner plans this year? Here's a list of Corpus Christi restaurants open for Thanksgiving.  Don't forget to call ahead! 

Hours: 1:00 p.m. – 5:00 p.m.
Located on the salty and sunlit shores of the Laguna Madre, near the tip of Corpus Christi Bay, The Lookout at Bluff's Landing brings an elevated and unique dining experience to South Texas. Sit back and relax at this rustic, coastal, and ocean-friendly restaurant to enjoy an unforgettable seafood feast and holiday drink.
Hours: 11:00 a.m. – 11:00 p.m.
A local favorite, Thai Spice is a tasty spot serving Thai and Southeastern Asian dishes sure to please someone who loves adding a little spice to their life. With four levels of spice to choose from, Thai Spice has delicious customizable dishes that you can enjoy out on their outdoor patio. 
Hours: 11:00 a.m. – 10:00 p.m.
Looking for a spot that serves just about anything you're craving? Take the gathering over to U&I Family Restaurant - where it's just that: a place for families to gather. Even the pickiest of eaters can find some yum at U&I, from seafood and steak to pasta and drinks.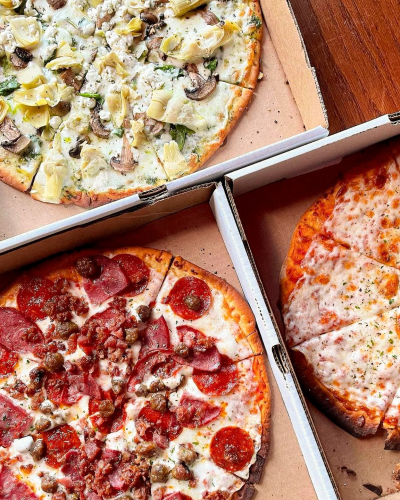 Hours: 11:00 a.m. – 10 p.m.
Nothing says gobble gobble more like House of Rock! This pizza kitchen is more than just your average slice - House of Rock serves up comforting soups, signature meatball sliders and hosts a variety of craft beer.
Hours: 11:30 a.m. – 9:30 p.m.
Located right on the Corpus Christi Lawrence Street T-Head located downtown, Landry's is a great spot for gathering together. Seafood, waterfront views and good times. What more could you ask for?
11:00 a.m. - 9:00 p.m.
Looking for a steak this holiday season? Saltgrass offers just what you're looking for. This laid-back spot gives everything you need for a hearty meal - including family take-out options. Leave the cooking to Saltgrass and make your Thanksgiving stress-free.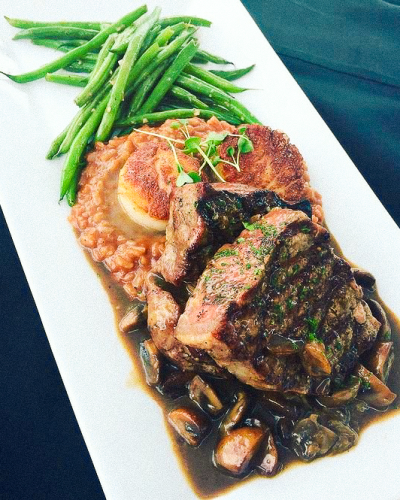 Hours: 1:00 p.m. - 5:00 p.m. (By Reservation only)
For a unique dining experience, head on over to Padre Island for a feast at Black Sheep Bistro. A local favorite, this restaurant offers creative surf and turf options, with craft cocktails to pair. 
Hours: 11:00 a.m. – 3 p.m.
This Veteran, Texas-style chophouse offers lip smackin' dishes sure to fill you up. The mesquite-grilled steaks and seafood is quality dining, not to mention the margarita specials to have you dancing at the table. 
Hours: 11:00 a.m. – 10:00 p.m.
Celebrate Thanksgiving in its true manner by adding all kinds of sides to your plate with this buffet-style restaurant. Hibachi Grill & Supreme Buffet offers all kinds of culinary, from sushi to American and Chinese favorites.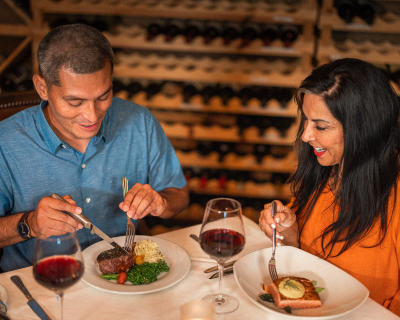 Hours: 10:30 a.m.-3:00 p.m.
Celebrate Thanksgiving with a class at the Republic of Texas, Corpus Christi's premier fine dining spot located at the top of the Omni Corpus Christi Hotel. There you can enjoy surf and turf, a fine selection of wines and seafood delights. Take the planning out of cooking and relax overlooking the bay views.