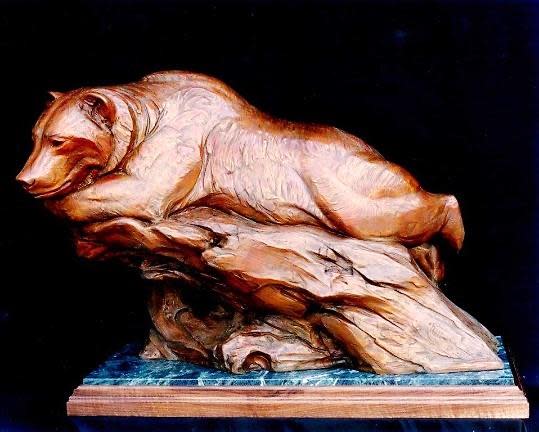 Whether you're a fan of sculptures, wildlife artists or Kent Ullberg specifically, the Art Museum of South Texas is a must-visit destination this summer in Corpus Christi. The museum's newest exhibition, Kent Ullberg: Celebrating the Wild and the Wonderful, runs through August 18, 2019. This extensive retrospective celebrates Corpus Christi artist, Kent Ullberg's long career as one of the world's most distinguished wildlife artists. If one art exhibition per year is your limit, this is THE exhibition for you. And here's why...
He takes his time.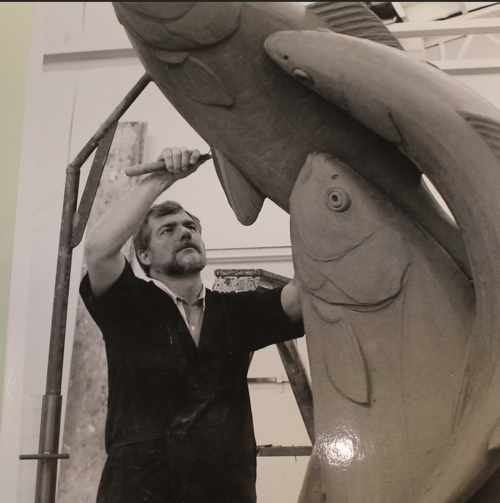 Creating large sculptures is no easy task, there's a meticulous process to get to the finished product! Kent Ullberg takes his time while creating these beautiful pieces of art. He starts by making small clay sculptures of the subject he is creating to be accurate. Then he makes plaster molds of different parts of the animal which then turn into the bronze statues you see in the exhibit. The Art Museum of South Texas has his sculpting tools on display throughout the exhibit!
It's all about the details.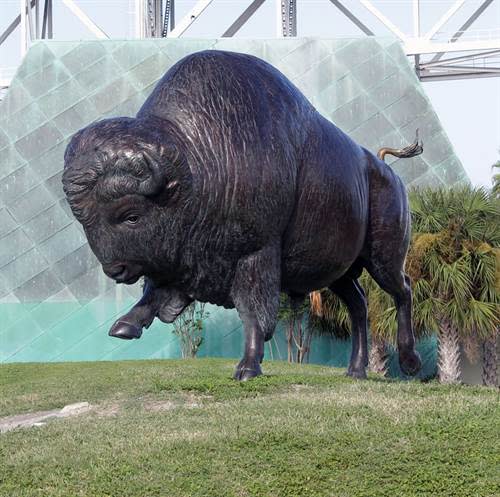 Ullberg is known to only sculpt animals he's seen and observed first-hand! Accuracy is very important to Ullberg, so studying the animals creates a feeling of authenticity with each sculpture. His passion for wildlife is depicted through the details found in each and every animal he sculpts. You can even find details of feathers, fur and scales in the massive sculptures he has around the world! 
Be a part of the art!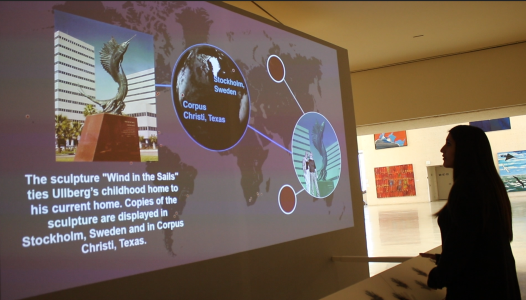 Get interactive at this exhibit! The museum has a variety of hands-on activities including a projection of wildlife habitats, hands-on touch display allowing visitors to discover locations of Ullberg's public art and a digital wall projection of the sculpting process. BONUS: you can enjoy video walkthroughs and learn more from Kent Ullberg himself by downloading the app or by checking out an iPad when you enter the museum.
You'll see dinosaurs from Jurassic Park.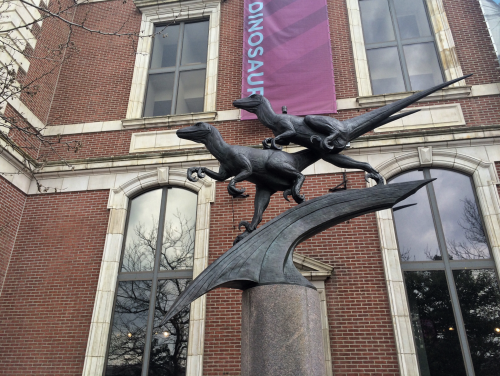 Ever wonder how the dinosaurs from Jurassic Park came about? Kent Ullberg is the mind behind the colossal creatures for the beloved Hollywood film. This is obviously the one exception to Ullberg's motto of studying his subject first hand--but we aren't complaining! 
You can find his work around Corpus Christi...and the WORLD!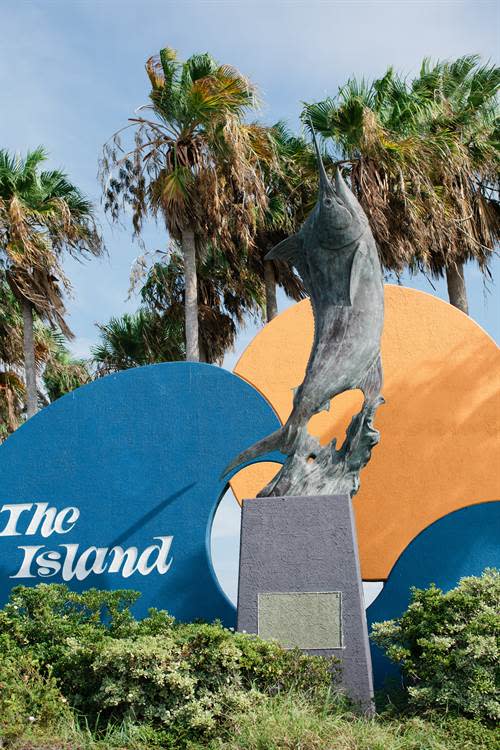 The Swedish native is one of the world's most distinguished wildlife artists and has called Corpus Christi home for 40 years! You can find many of his sculptures around Corpus Christi, like the Marlin statue that welcomes you to The Island and the bison outside the Art Museum of South Texas. Ullberg's detailed depictions of fish, sea mammals, turtles, birds and majestic land animals truly represent the globe's wild creatures.