Shell-ebrate your love for sea turtles at these spots in Corpus Christi!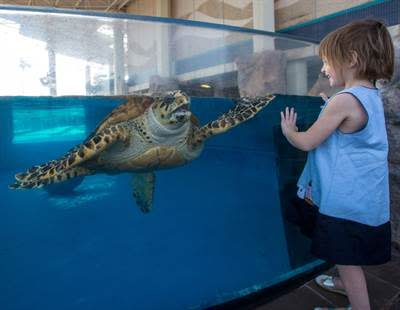 Since its opening in 1990, the Texas State Aquarium has been sharing the stories of marine and coastal animals and their habitats to life through its many exhibits. Visit the Islands of Steel exhibit, modeled after an offshore oil platform, where sharks, rays and sea turtles live among stingrays and schools of fish. Watch the sea turtles as they gracefully glide through the waters of Tortuga Cay. You can also touch and hand-feed stingrays at Stingray Lagoon and see North American river otters play in Otter Creek.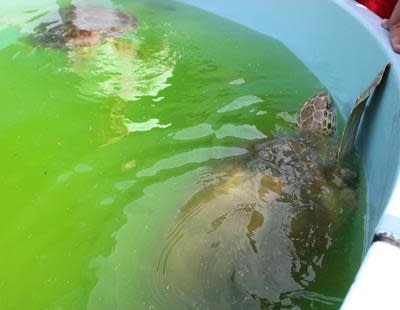 Texas Sealife Center is a non-profit 501(c)(3) organization dedicated to the rescue, rehabilitation and release of Texas coastal and aquatic wildlife. Get up close and personal (no touching) to the rescued Green Sea Turtles at Texas Sealife Center -- Padre Island's best-kept secret! Explore Packery Channel Oak Motte Sanctuary,  one of the hottest birding locations in Corpus Christi -- it's just a short distance behind the Center. For more non-profit organizations in Corpus Christi, check out this blog.
Kemps Ridley Sea Turtles Releases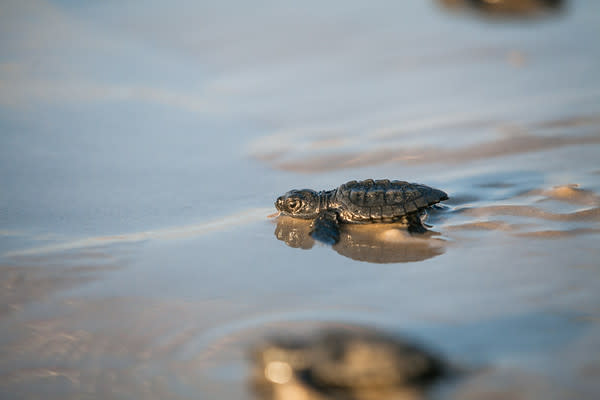 If you want to see sea turtles in real life, head to a Kemp's ridley sea turtle hatchling release at the Padre Island National Seashore this summer! Every year, thousands of the endangered Kemps ridley sea turtles are nested and hatched in Corpus Christi...then thousands are released into the Gulf of Mexico. It's a once-in-a-lifetime experience! Check out this post for everything you need to know about the sea turtles releases.
The UTMSI Visitor Center promotes Marine Science with self-guided tours and educational movies. Other attractions include seven aquaria displaying typical Texas coastal habitats and the organisms that live in them, including Spartina, black mangrove marsh, oyster reef, open bay bottom, rock jetty and offshore artificial reefs.
---
These places are tur-tally awesome.