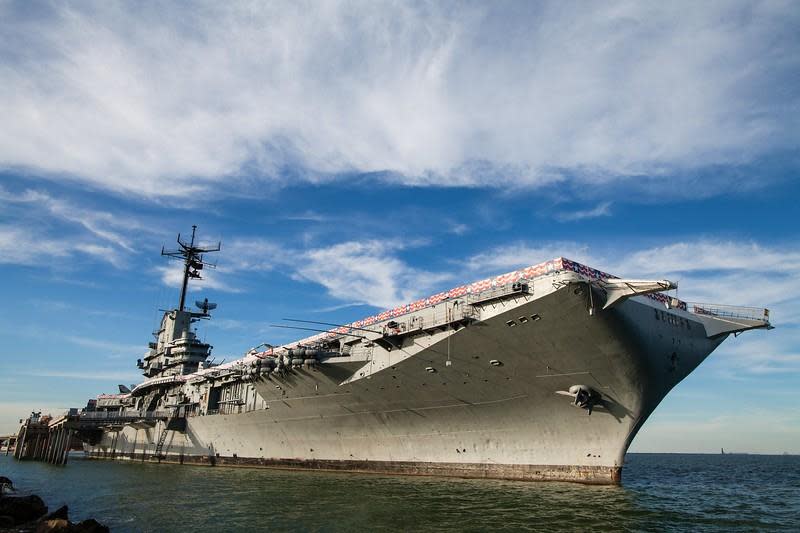 Get ready for the most unique escape room experience in Corpus Christi! This high-tech and high-intensity challenge is set aboard the USS Lexington Museum on the Bay.
It's a real WWII aircraft carrier and based on actual historical events. This challenge is so real and so intense that you'll definitely want to complete the mission and Beat the Blast on the Lockdown on the Lex.
**SPOILER ALERT: you won't find any escape spoilers here**
WHAT IS LOCKDOWN ON THE LEX - BEAT THE BLAST?
Lockdown on the Lex - Beat the Blast Escape Room is a unique and immersive experience aboard the USS LEXINGTON. It's THE ONLY escape room on an aircraft carrier in the world! After you are briefed on the mission, you'll be given clues and 60 minutes to defuse the bomb and Beat the Blast.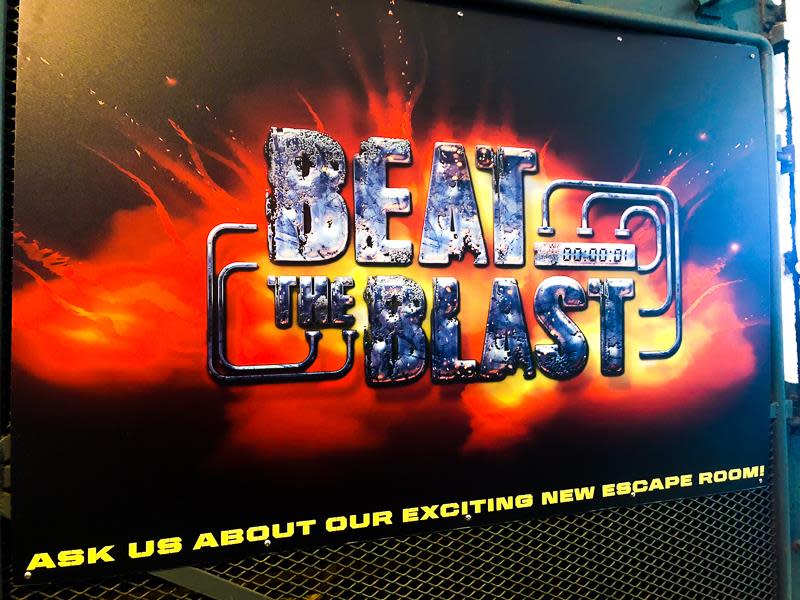 This escape room takes you back to the Cuban Missile Crisis in 1962 when the USS Lexington was on active duty with the US Navy Fleet.
Don't worry! You're not really trapped in the room and you're not really going to blow up the aircraft carrier! Everything will be explained in your safety briefing before the mission.
WHAT TO EXPECT
This isn't your average escape room! Authentic parts from the ship are incorporated into the escape room. Climbing through hatches, pulling levers and solving the riddles are all part of the fun. Solving one clue unlocks another clue and another clue to take you through the adventure.
No detail is left behind…there is something for the tech savvy,  the mechanically-minded and the low tech puzzle solvers.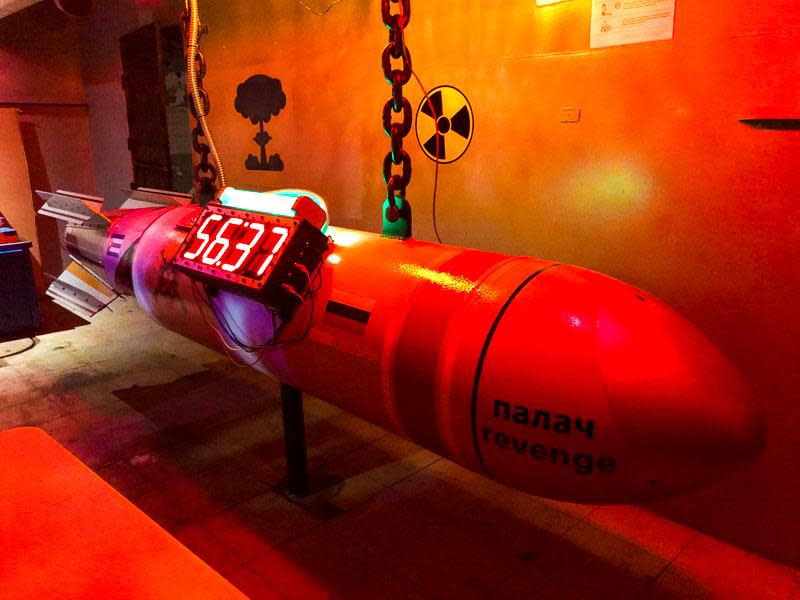 Pro Tip: Don't think you're smarter than the instructions. Follow them - it will make your life easier. Seriously...just follow the instructions!
The Lockdown on the Lex Beat the Blast escape room experience takes you from room to room and is filled with all kinds of historically accurate tools and special effects to help you survive. Teamwork is your best asset in this mission. You're the main character in this crisis, be the hero and save the LEX!
HOW TO BOOK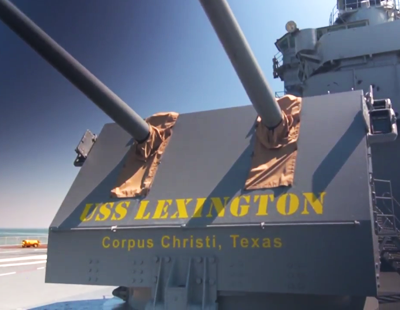 The Lockdown on the Lex  Escape Room only further proves that history is the bomb! Check out all the rules and make your reservation in advance on the USS LEXINGTON website now. Make sure to make your rounds exploring the rest of the museum after you Beat the Blast.