Corpus Christi offers an abundance of shopping experiences and things to do when visiting. Explore Corpus Christi shopping spots, spas and top attractions to plan an unforgettable vacation in the Coastal Bend!
---

Corpus Christi Shopping
Shopping is one of the best parts of any vacation. Corpus Christi offers many places to shop, whether you're looking for a unique souvenir or want to spend a day exploring the shopping centers and malls.
After the Civil War, the rough and tough lands of South Texas caused the King Ranch to create its own saddle suited to their cowboy needs. Today, you can still find some of the highest quality leather craftsmanship in more than just saddles! At the King Ranch Saddle Shop, you can find everything from boots and all things leather to apparel, luggage and of course, the thing that started it all, saddles being made in the shop. Experience everything about this historic gem and take a tour of King Ranch. 2205 W. Highway 141
Kingsville, TX 78363
Looking for a central location for Corpus Christi shopping? La Palmera is the perfect shopping spot in Corpus Christi! With over 100 shops and eateries, La Palmera is the premier shopping and dining destination of the Coastal Bend. La Palmera features the most popular national retailers and specialty shops including Dillard's, Macy's JCPenney, American Eagle, H&M and more for all your shopping desires when visiting. Located right across the street from La Palmera, you'll find The Shops at La Palmera, featuring numerous retail and dining options, including Dick's Sporting Goods, DSW, Jared The Galleria of Jewelry, T.J. Maxx, HomeGoods, Grub Burger and much more. 5488 S. Padre Island Dr.
Lamar Park is known as one of the Coastal Bend's go-to shopping destinations! The Lamar Park Center has been on the Corpus Christi-area shopping map since 1955 and is well-known throughout South Texas to be the region's best place to find quality clothing, jewelry, furnishings and gifts. If that isn't enough, you'll also find fun restaurants (like The Post at Lamar Park) that offer everything from casual brunches to exquisite dinners with handcrafted cocktails. 3850 S. Alameda St.
Anchored by James Avery, Target, SteinMart, James Avery, Marshalls Old Navy, Hobby Lobby and Half Price Books, and located directly across the street from La Palmera Mall, Moore Plaza is located at the dominant retail intersection in the Corpus Christi metro area. Moore Plaza was recently awarded Best of Corpus Christi "Shopping Mall". 5425 S. Padre Island Dr.
Boutique shops are a must when Corpus Christi shopping. Check out six of Corpus Christi's unique boutiques with this guide.
Bob Hall Pier, beautiful sunsets and amazing gift shops are few of the many things you'll find on Padre Island. Whether you're looking for that perfect souvenir to always remember your trip or you need to pick up some things before heading off to the beach for the day, these shops have it all! 
Nike, Guess, Converse, H&M, Torrid and more! Find the brands you love for a whole lot less in this beautiful open-air, village-style shopping center. Plus, convenient parking, a kid's play area and a Food Truck Pavilion. Find it all at the Outlets just 18 minutes from Downtown. 500 N. Highway 77 (IH69) Robstown, TX 78380
---

Corpus Christi Spas
Make the most out of your vacation by spending time unwinding and relaxing. Book a spa appointment at one of many locations throughout the Coastal Bend!
Located in the Brookhollow Office Condo complex, Woodhouse Day Spa is worlds away from the hustle and bustle. Put yourself in the gentle hands of a staff dedicated to your comfort and choose from the massive menu of services. 6000 S. Staples St., Ste. 410
Go away, stress! Beauty crisis, be gone! The Tiki-themed Moments in Paradise Holistic Day Spa is a sanctuary where the anxieties of modern life disappear. Rejuvenate your mind, body and spirit with any of their spa packages or a la carte services and you'll be looking and feeling amazing in no time. Be sure to check out their seasonal themed treatments and staff specials. 3720 S. Alameda St.
 
Book a treatment, hair appointment or spa day at Anthony's Aveda Concept Salon & Day Spa to prepare for that big night out or to simply indulge in a little pampering. Services include massage, facials, nail care, specialized treatments, body enhancements, hair care and more. And it's all done with respect for the planet with all-natural Aveda products! 817 Everhart Rd.
Fall in love with taking care of yourself at June's Day Spa, where June Shin and her professionally trained staff will connect your mind, body, and spirit into one. The luxurious Corpus Christi establishment offers massages, oil treatments, microblading pigments, skin cares, waxing and nail painting that will leave you refreshed and relaxed. 525 Everhart Rd.
This organic and totally independent local spa is named Peace of Mind Massage Therapy and Natural Healing for good reason. They only use natural products, like Besame cosmetics, and maintain a quiet and tranquil vibe in the spa. Natural healing is the life passion of LMT and owner Jynelle Ornelas. Let her and her crew take your wellness to the next level. Services are available seven days a week by appointment. 602 N. Lower Broadway St.
There's no need to leave Padre Island with Island Day Spa on the scene. This unassuming storefront carries all-natural Aveda products for a luxurious, earth-friendly experience. Come enjoy some calm with a generous menu of services and a half- and full-day spa package options. 13915 S. Padre Island Dr.
Innovation and tradition meet at TVV Medi Spa. This physician-supervised, full-service facility provides medical aesthetics, cosmetic services, advanced skincare technology and so much more. In addition to providing some of the latest and greatest health and wellness procedures, the staff at TVV takes pride in offering comfort and hospitality to melt your cares away. 5242 Holly Rd.
---

Sightseeing in Corpus Christi
There are many attractions and things to do in Corpus Christi. Explore attractions throughout the Coastal Bend area to make your vacation one for the books.
Corpus Christi has beaches for everyone. Check out the different experiences our beaches have to offer. Go gulfside to enjoy the waves from the Gulf of Mexico, lots of sand and expansive views. Located off Highway 361 and Park Road 22, these Gulf beaches offer crashing waves, tons of fishing and plenty of space to soak in the sun. Make sure to buy your parking permit!
Go bayside to enjoy the relaxing atmosphere of the Corpus Christi Bay ion North Beach and in downtown Corpus Christi. Check out the Corpus Christi Seawall for marina views; and McGee Beach or North Beach for calm waves and a laid-back, intimate beach experience without vehicle access.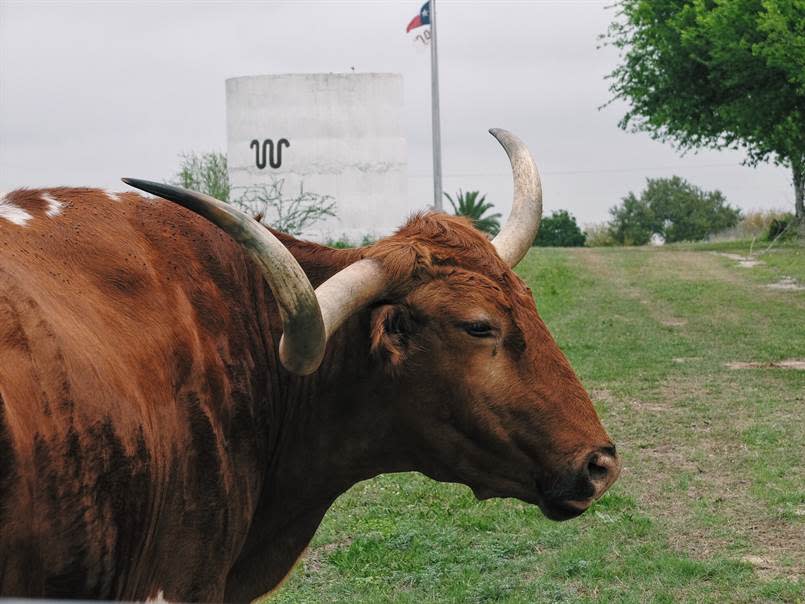 Enjoy a historical adventure that takes you on a deep dive into the birthplace of American ranching. The King Ranch is the place for you...and it's just a quick drive from Corpus Christi. The King Ranch – originally founded by Captain Richard King in the 1800s – spans 825,000 acres across South Texas and is home to over 35,000 cattle and 200 quarter horses. You can take tours that provide insight into ranching and agriculture and get an up-close look at a variety of wildlife. There are lots of other things to do during a day at the King Ranch, as well, that you won't want to miss. Book your visit at King Ranch today! 2205 W. Highway 141, Kingsville, TX1
The USS LEXINGTON, CV-16, is a World War II-vintage aircraft carrier. Commissioned in 1943, she served the United States longer and set more records than any other carrier in the history of naval aviation. Decommissioned in 1991, The USS Lexington is open year 'round, seven days a week for touring and special events! 2914 N. Shoreline Blvd.
Open since 1990, the Texas State Aquarium's mission is to engage people with animals, inspire an appreciation for our seas, and support wildlife conservation. Each year, the Texas State Aquarium brings the stories of marine and coastal animals and their habitats to life through its many exhibits. Each and every visit to the Aquarium opens the door to new and exciting animal discoveries and reminds us of our responsibility to those whose world we share. Enjoy interactive exhibits, pet the stingrays and watch the dolphin show at the largest aquarium in Texas. To make your visit extra special, check out one of these add-on packages! 2710 N. Shoreline Blvd.
The Art Museum of South Texas is itself a veritable work of art. The original brilliant white shell create structure opened in 1972 and was designed by world-renowned architect, post-modern master, Phillip Johnson. The museum's subsequent 2006 expansion into an equally elegant building peaked with small pyramids is the work of Mexican Modernist, Ricardo Legorreta. The majestic buildings feature floor-to-ceiling windows and many architectural touches that play off the South Texas sun and the Corpus Christi Bay. The Art Museum of South Texas is home to the largest entire personal archive of legendary Texas Native Dorothy Hood, whose paintings are some of the finest examples of Texas Modernist Painting. 1902 N. Shoreline Blvd.
There's so much more to see than the sea in Corpus Christi. Do you know just how far Jupiter is from the Sun? Have you seen our historic district? Easy, fun and utterly entertaining you'll be talking about SegCity's award-winning city tour for years to come. So what are you waiting for? Stop reading. Get riding. 403 N. Shoreline Blvd.
Nowhere else in Corpus Christi can you sail, shop and dine all in the same shaded waterfront location. Tavern on the Bay at Harrison's Landing is one of Corpus Christi's popular outdoor restaurants located in the heart of the marina, located within walking distance from the downtown hotels. The menu offers a delicious assortment of burgers, seafood, salads and more! Stop by for a frosty margarita and cold shrimp! Come casual, relax and enjoy the sights and sounds of the waterfront. While you're there, be sure to step into Cathy's Boutique & Gifts for fun shopping; or the Yachting Center to book a sailing cruise on the Nell Betty, a one-hour cruise on the Japonica or a Sunday brunch on the Texas Tease. 108 Peoples St.
There's something for everyone at the Corpus Christi Museum of Science & History. Traverse the world of South Texas and marvel at treasures from a 1554 Spanish shipwreck and the 1686 French shipwreck "La Belle". Uncover hundreds of years of local history in the Corpus Christi History hall and Doc McGregor collection of historical photos. Explore 500 years of guns and ammo, rocks, minerals, coastal creatures and even dinosaurs. The H-E-B Science Center inspires all ages in science, technology, engineering and mathematics. Complete with a 3-story DNA Climber, planetarium and many other interactive exhibits, the Science Center leads to an outdoor playground and Music Garden featuring giant musical instruments. Discover something new at the Corpus Christi Museum of Science and History! 1900 N. Chaparral St.
FLORA, FAUNA and FUN await you at South Texas Botanical Gardens & Nature Center, one of the Coastal Bend's major visitor destinations and leading nature tourism facilities! The 182-acre venue showcases 11 uniquely-designed floral exhibits and gardens, including the 2600 square-foot screened Butterfly House, new 1800 square-foot Samuel Jones Orchid Conservatory, Anderson Bromeliad Conservatory, seasonal Plumeria and Rose Garden and massive Rose Pavilion, delightful Hummingbird Garden, desert-like Arid Garden and "artscaped" Sensory Garden. 8545 S. Staples St.