There's a very good chance you are going to spend at least one day at the beach during your Corpus Christi vacation. When you do, we want you to have the most fun possible… responsibly. With miles of beaches of along the Gulf of Mexico, each section of beach has a particular set of rules that may vary by location. However, there are a few good rules of thumb that apply to all beach spots along the Gulf Coast.
1. No glass containers.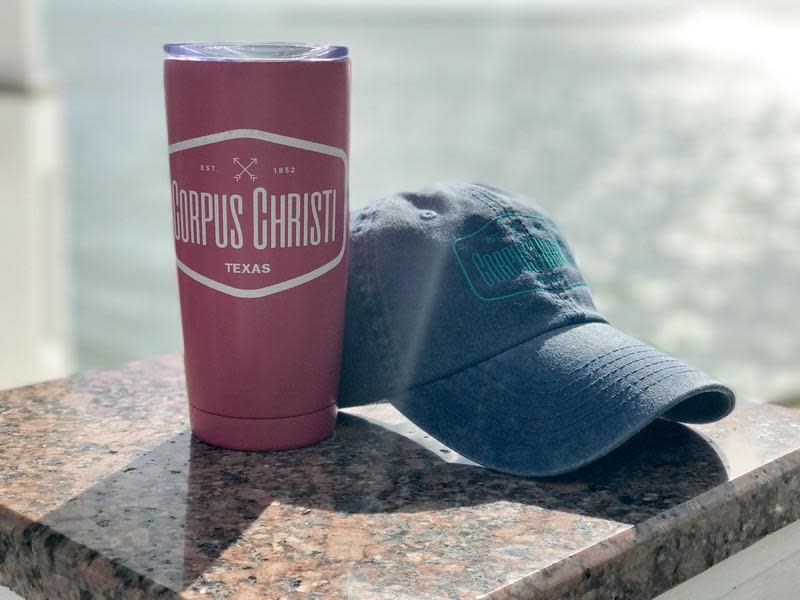 Glass on the beach is an accident waiting to happen so do yourself a favor and use a reusable tumbler or bottle for your thirst quenching needs. Pick up one of these cool Corpus Christi tumblers at the Visitor Information Center for a fun vacation souvenir!
2. Leave it better than you found it.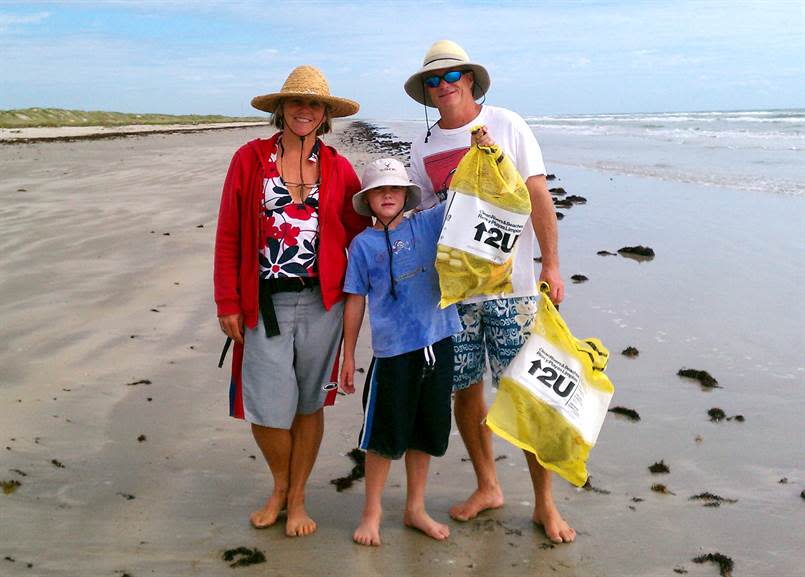 Pick up a complimentary trash bag or two from the Visitor Information Center downtown or from the blue boxes that are located as you come onto the beach at all access roads. These bags are cleverly designed so they won't catch the wind and fly off down the beach. BONUS: use one to tote toys to and from the beach and easily shake the sand right out. Please pitch in to keep your beaches sparkling.
3. If you dig a hole, fill it in before you leave.
Whether digging a hole for a campfire or a sand castle, it's important to fill these holes back up. Not only could someone trip and fall if they step in one, but Beach Operations crews work hard to keep our beaches clean looking and these sand holes make that task a little bit more difficult.
4. Follow the rules of the road and stay out of the dunes.
ATV's are allowed on most vehicle-friendly beaches, but drivers still have to follow the rules of the road and ATV's must be street legal. All drivers must be 18 or older and if you plan to park it on the sand, a beach parking permit is required. Most importantly, never-ever drive your ATV or any other vehicle in the sand dunes.
5. Locate the nearest public restrooms.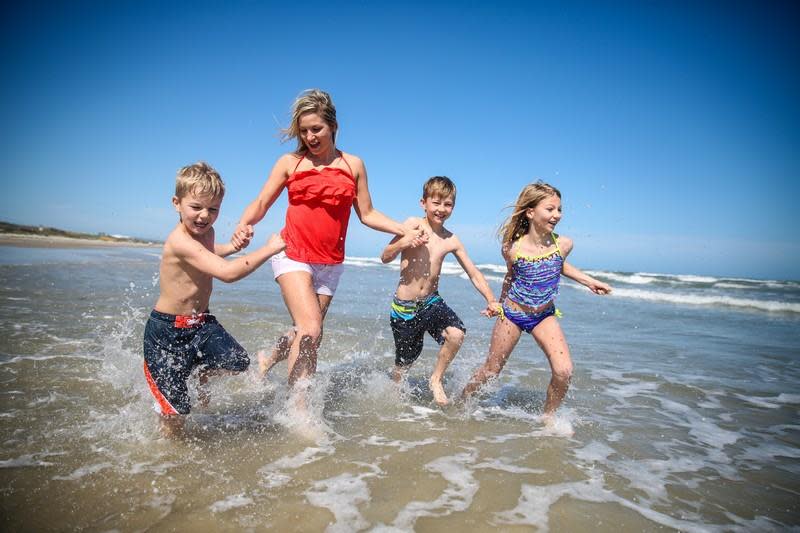 Yes, we know, this seems like an awkward topic. Using the restroom outdoors is not good for the environment for a few reasons. We don't want to go into detail so let's just leave it at public restrooms are good, use them. Pro-tip: Windward Beach and Bob Hall Pier both have restrooms and rinse showers.
6. Don't leave pop-up tents unattended on the beach.
This may seem like a good idea to reserve your beach spot overnight, but think again. Beach crews work on keeping the beaches clean starting as early as the sunrise. If you leave your pop-up tent on the beach overnight, beach crews will remove it in order to keep the beaches as clean as possible!
There are miles and miles of beaches to enjoy in Corpus Christi and we all love a day at the beach. It's important to remember that the beach is for everyone to enjoy so we all have to do our part to keep it nice. Now that you have some guidelines to make your beach day the best ever, grab your beach permit at the Visitor Information Center, hit the beach and have some fun!