Looking for things to do? Check out [THIS LIST] of 2020 Labor Day Weekend (and socially distanced) Events!
Labor Day Weekend is upon us, and there's no better place to wrap up the summer than in Corpus Christi! There are tons of things to do, places to see and restaurants to try to get your final fix of summer before fall kicks into gear. Here's the ultimate Labor Day Weekend itinerary to make your planning as simple and carefree as possible.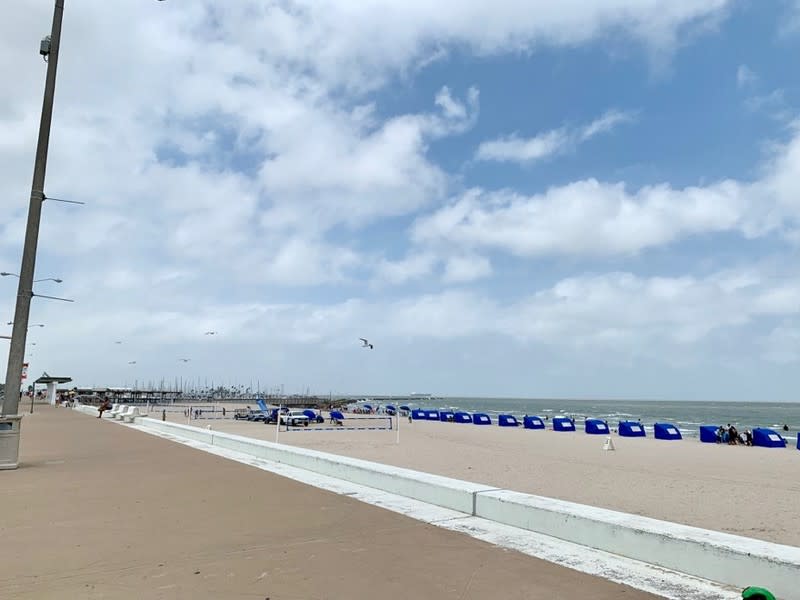 Corpus Christi's 100 miles of beautiful sandy beaches are equal parts majestic and relaxing. Check out Bob Hall Pier, McGee Beach and North Beach – all in close proximity to restaurants, shopping and parking areas. Have some family-friendly fun in the sun, get your tan on, build sandcastles, hit the warm waters for a swim and much more!
Want even more? The Packery Beaches are great for surfing and fishing. Brought the dog with you on vacation? Don't worry, they can have beach fun, too, at one of these dog-friendly beaches.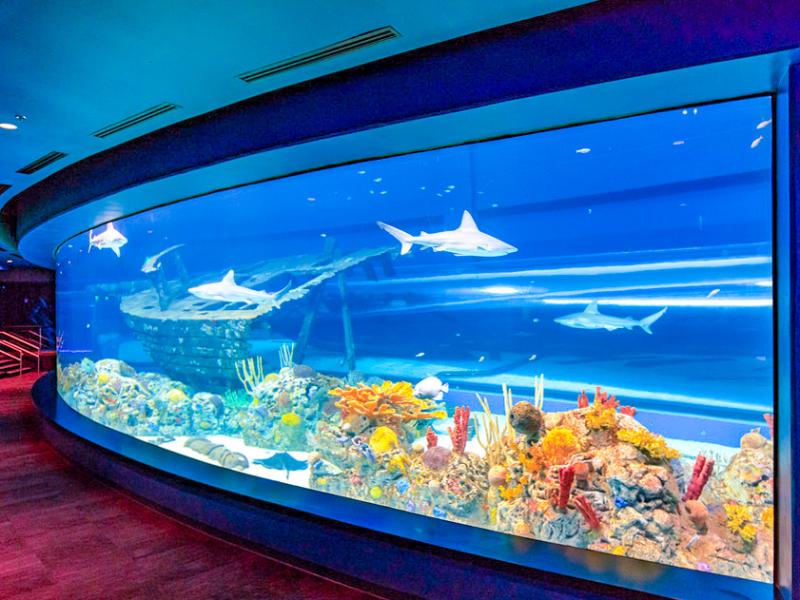 The Texas State Aquarium is full of fun and fish and so much more! Head on a Caribbean Journey with flamingoes or into the depths of the Gulf of Mexico with all seahorses at this Corpus Christi attraction. You're guaranteed to have a family-friendly experience!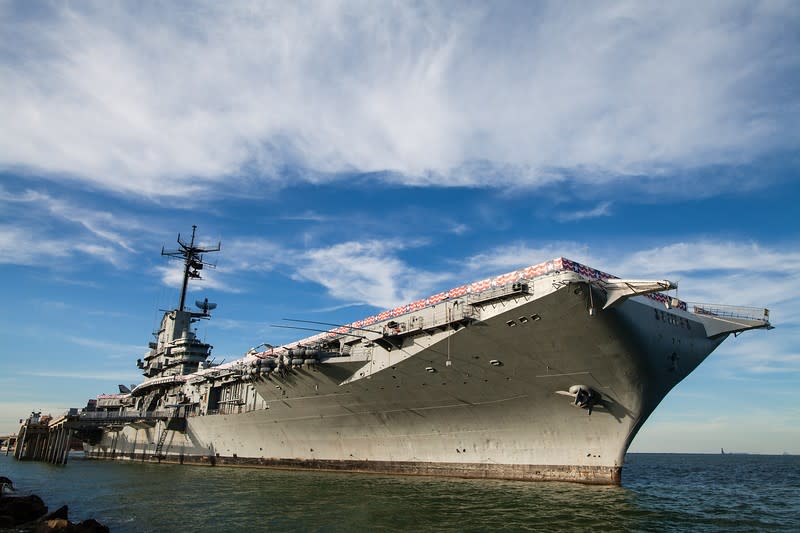 Making a stop at the USS Lexington in North Beach is a must during your Labor Day Weekend festivities. The whole family can learn about this extraordinary WW2 aircraft carrier that served longer than any carrier in the history of naval aviation. There are tons of super cool activities aboard the ship as well, like an interactive Pearl Harbor exhibit, state-of-the-art flight simulators and even an official Escape Room challenge!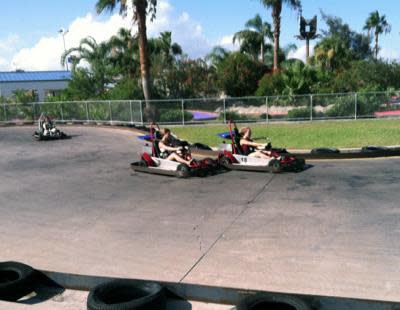 Get in the game at Funtrackers in the Southside, where the family can partake in the ultimate entertainment and amusement experience. From mini-golf and go-karts to a massive arcade and bumper boats, there's something fun for everyone at Funtrackers.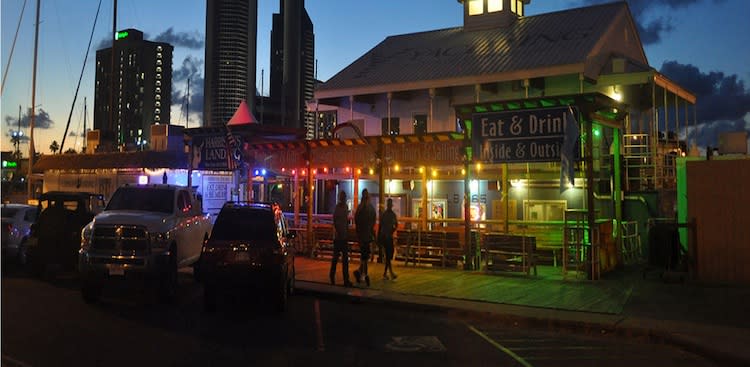 Harrison's Landing features the Tavern on the Bay – one of the Coastal Bend's newest outdoor restaurants. Situated in the heart of the Corpus Christi Marina, Tavern on the Bay offers a deliciously diverse menu with something for the whole family. Whether it's for an afternoon lunch, happy hour or dinner and drinks, enjoy a meal while experiencing the sights and sounds of the Corpus Christi waterfront in an atmosphere you won't find anywhere else.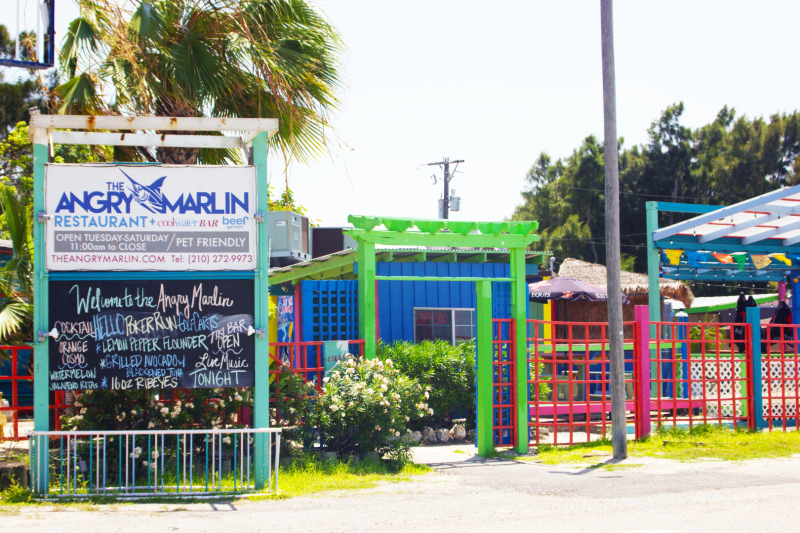 You'll be anything but angry at the Angry Marlin! Head over to Padre Island for some coastal island vibes at this exquisite dining/drinks establishment. This festive beachside spot is the place to party, with a sandy beer garden illuminated by fired-up Tiki Torches complete with a tropical drink menu with plenty of refreshers. If you are on the Whiteclaw wave, you'll find them at the Angry Marlin. Ain't no laws when you're drinking claws!
---
When you're looking to get away for the extended weekend, look no further than Corpus Christi. Enjoy a day at the beach with your family, chow down on some local favorites, explore the history of the Coastal Bend and finish off your evenings with your feet up and a drink in your hand.