You can't leave Corpus Christi without watching at least one sunset from the Coastal Bend. What better time to do that than when enjoying a meal with your friends and family? These restaurants offer scenic views of the breathtaking sunset you won't want to miss out on. Pick a place, grab a drink and unwind as you watch the sun break over the Corpus Christi Bay.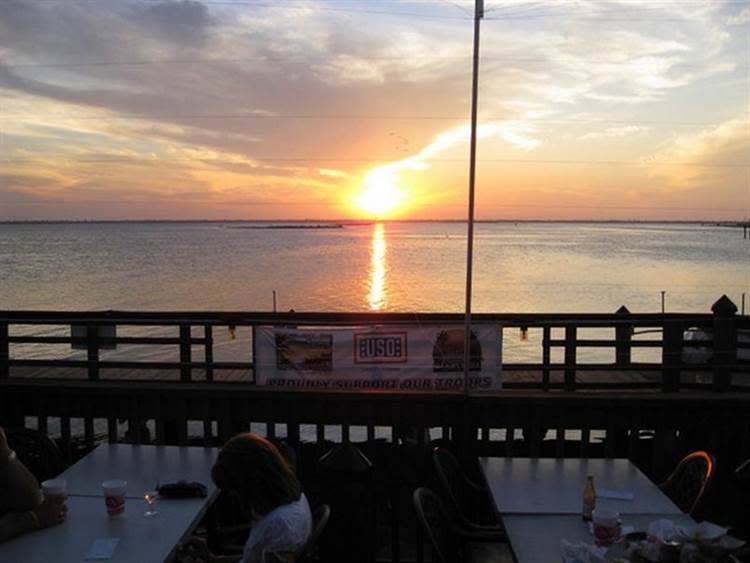 Located in Padre Island, Snoopy's Pier is a family-friendly seafood restaurant featuring a 600-foot fishing pier. On site, patrons will find a fish house and shrimp breeding facility to ensure high-quality seafood! Snoopy's Pier also has a veranda, Scoopy's Veranda, that sells salads and sandwiches. Scoopy's is best known for its signature desserts, however: chocolate barnacle, sticky rice and cream, brownie ice cream cupcake and tres leches cake!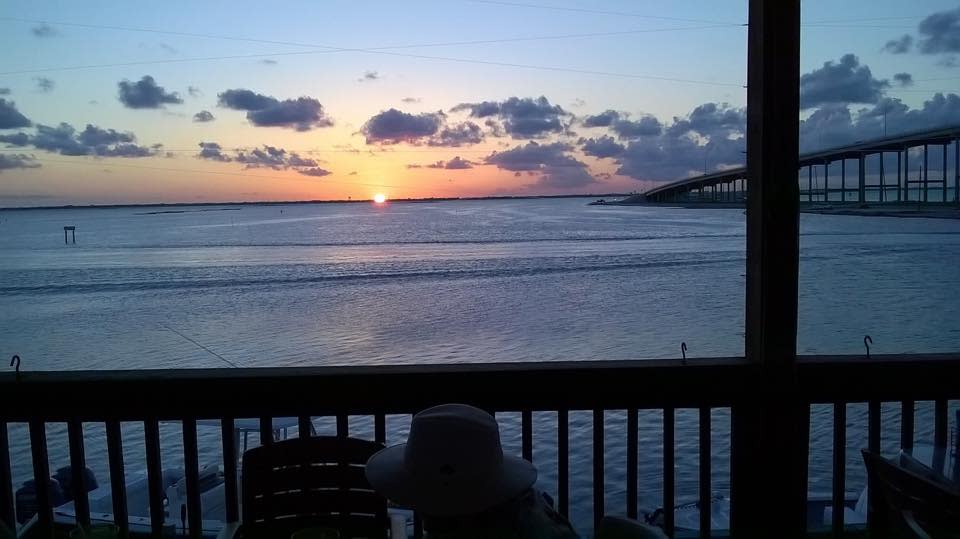 Located in Mustang Island under the JFK Bridge, Doc's Seafood & Steak Restaurants boasts a deck overlooking the Intracoastal Waterway. This casual waterfront steak and seafood restaurant has a full-service bar and extensive menu. You will frequently find live music performed by local artists on-site. For the sunset-chasers, the sunset from their location is the most photographed sunset in Corpus Christi!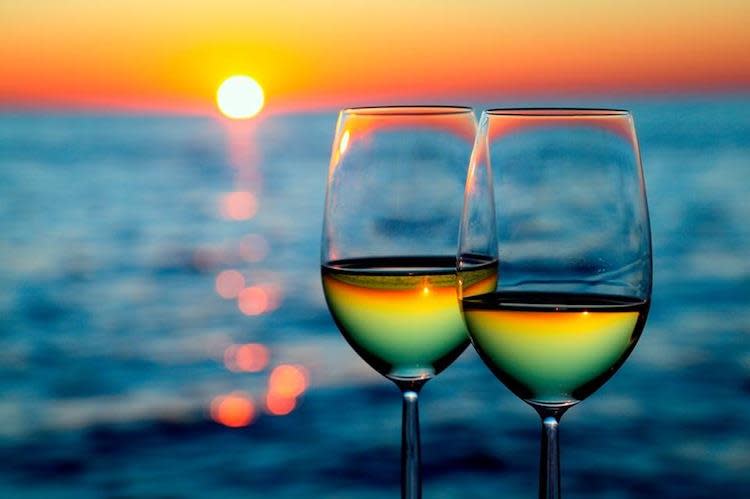 Walking distance from hotels in Downtown Corpus Christi, Harrison's Landing - Tavern on the Bay is located in the heart of the marina. Tiki-lovers will find a floating tiki bar at this fun tavern, as well as daily drink specials and a dog-friendly dock!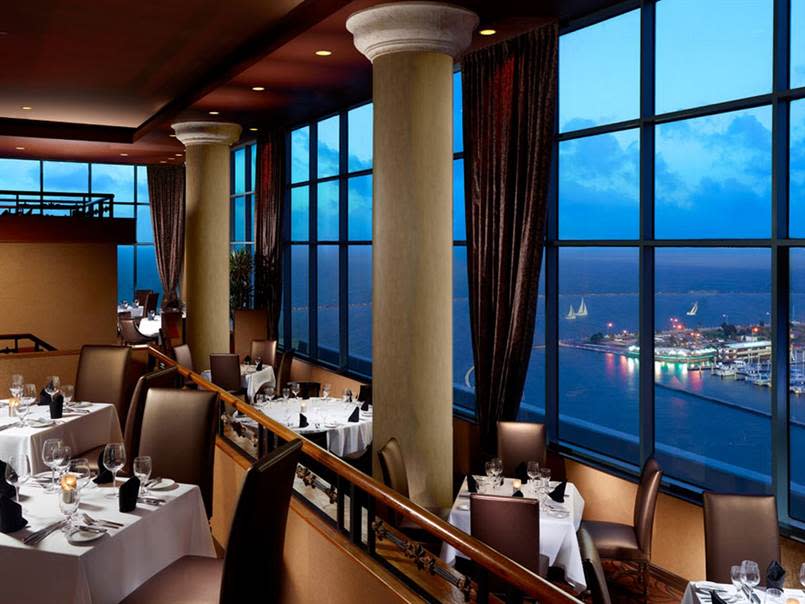 For a panoramic view of Corpus Christi Bay, nothing beats Republic of Texas Bar and Grill. Located on the 20th floor of the Omni Corpus Christi Hotel in Downtown Corpus Christi, this steakhouse has an award-winning wine list and dedicated wine room.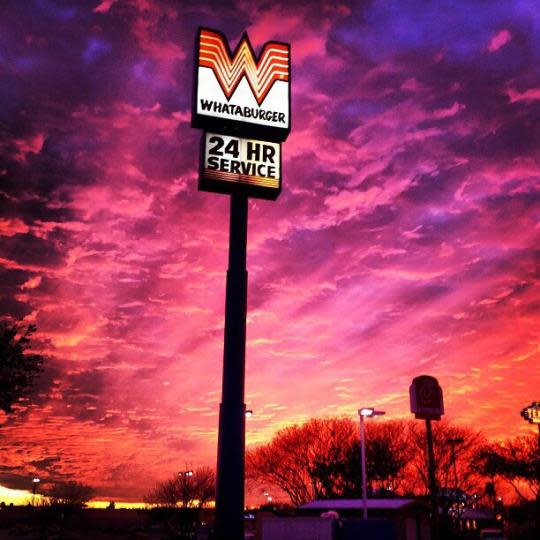 Whataburger by the Bay features an open deck for watching the sunset over the water in Downtown Corpus Christi. Whataburger, a fast food restaurant that specializes in burgers, was originally founded in Corpus Christi. Fun fact: this particular location is the only two-story Whataburger!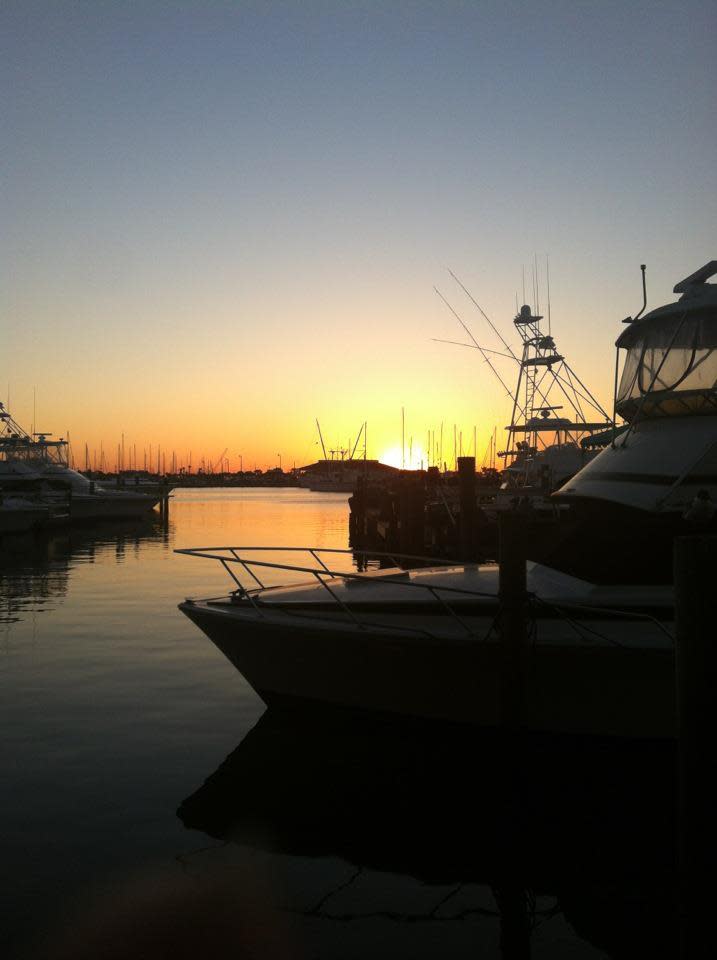 If you find yourself in Port Aransas one clear evening, you have to stop by Virginia's on the Bay. This two-story, open-air restaurant offers a panoramic view of the Port Aransas harbor, lighthouse and shop channel. It's also a prime location for dolphin-watching! Its menu features a variety of Texas-inspired seafood entrees and appetizers, as well as steak and chicken dishes.
---
If you're chasing the sunset around the Coastal Bend, why not make the most of your adventure by also enjoying a relaxing evening meal? For more restaurants with a waterfront view, check out the listings on our website.