Corpus Christi is filled with exciting historical and cultural landmarks. Many of them feature incredible statues that everyone—from locals to tourists—love snapping selfies with. Here are a few you shouldn't miss on your next visit.
1. Selena
Where to find her: The corner of North Shoreline Blvd. and Peoples St. T-Head.
Why it's cool: Nicknamed the Queen of Tejano Music, 23-year-old Selena was at the height of her popularity at the time of her passing in 1995. However, the city celebrates her life and music to this day.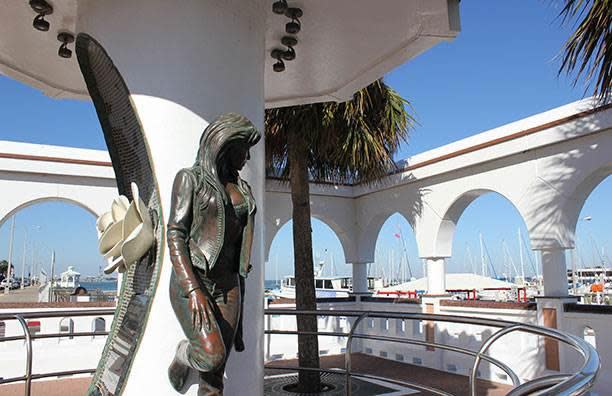 2. An 18-Foot Tall Baseball Player
Where to find him: In front of Whataburger Stadium at 743 East Port Avenue, Corpus Christi, TX 78401.
Why it's cool: Dubbed "For the Love of the Game" when it was built in 2005, this towering statue depicts a young baseball player, and it's believed to be the tallest bronze statue of a baseball player anywhere in the world.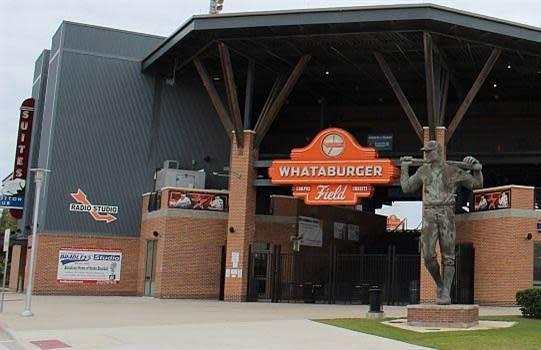 3. The "It is I" Statue of Jesus
Where to find him: The First United Methodist Church at 900 North Shoreline Blvd, Corpus Christi, TX 78401.
Why it's cool: Nicknamed "Surfing Jesus," this representation of Jesus actually has him standing at the front of a small boat, referencing a scene from Mark Chapter 6 when he walks on water in front of his disciples. The boat now overlooks Corpus Christi Bay.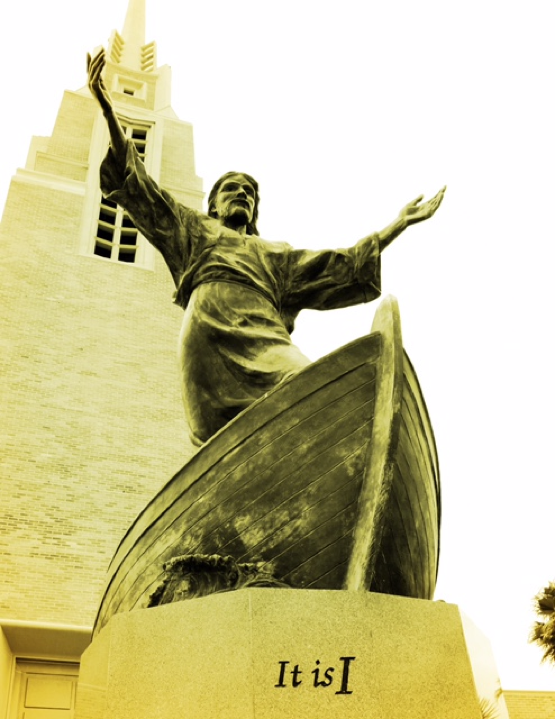 4. The Wind Dancer
Where to find her: In Cole Park along the east side of Corpus Christi.
Why it's cool: This enormous, beautiful sculpture stands 16 feet high and 10 feet deep, and was installed facing the ocean winds to honor all wind sports that take place in Corpus Christi.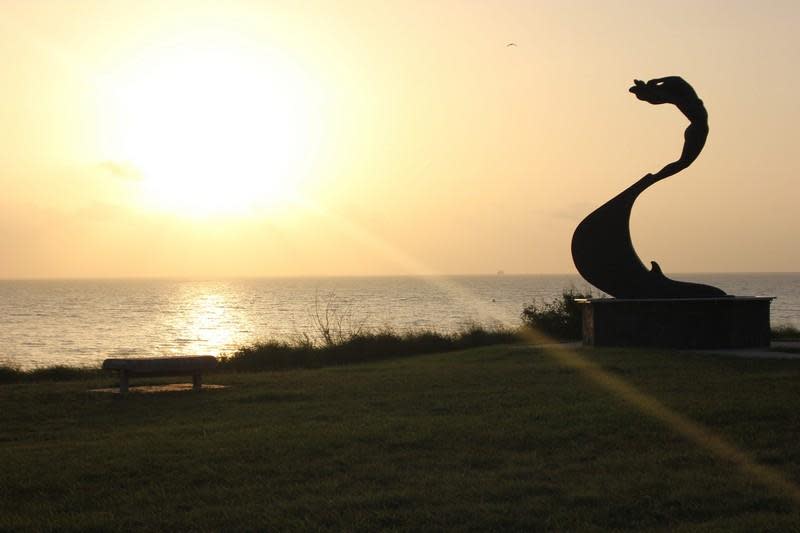 ---
When you're in Corpus Christi, there's no end to the natural and manmade beauty you'll come across. To continue uncovering great artwork during your stay, visit one of Corpus Christi's many art galleries.