When you visit the Marina Arts District in Corpus Christi, Texas, you'll be hard-pressed to ignore the impressive waterfront wall and promenade that locals lovingly refer to as "The Seawall." Whether you bike, jog, stroll or simply drive along the 1.5 mile Seawall, here are the top 5 Seawall moments to experience!
#1 Catch a sunrise from North Bayfront Park or anywhere on the Seawall for that matter.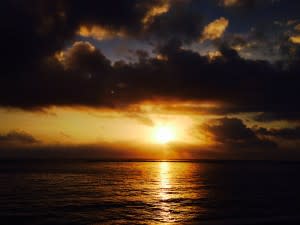 Corpus Christi is perfectly situated for watching the sun rise from the east over the Corpus Christi Bay. This geographic stroke of luck (or design) makes for some pretty majestic views in the early morning hours!
#2 Watch the Wednesday Night Sailboat Races from the Lawrence Street T-head.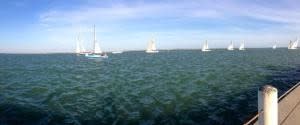 There's just something about seeing this group of sailboats racing around in the windy Corpus Christi Bay that makes you stop and stare. Maneuvering those sail boats is probably much harder than it looks, but from a spectator point of view, the boats seem to glide seamlessly through the waters of the bay!
#3 Watch the shrimp boats return with a fresh catch.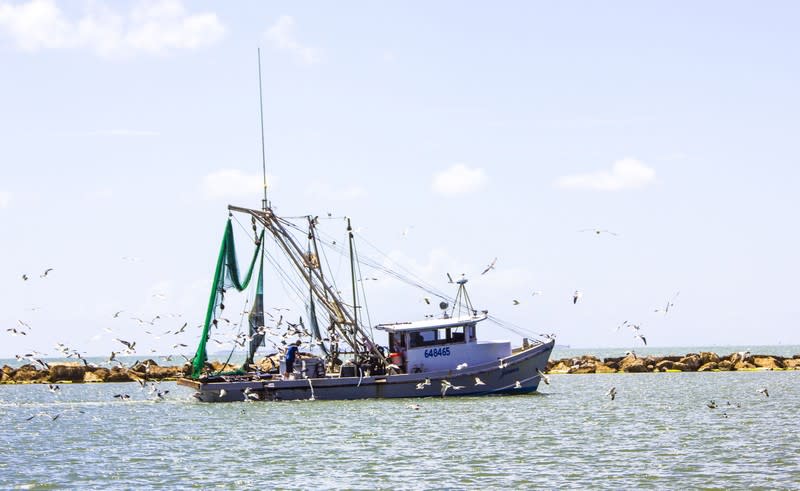 The best place to watch the shrimpers come in is the north end of the Seawall, usually returning through the Corpus Christi Ship Channel near the USS Lexington. These shrimp boats leave before the crack of dawn every morning and return with a fresh haul of shrimp (and a cloud of hungry gulls and pelicans) around 9:30 a.m. - 10:00 a.m. If you're lucky, you may catch a glimpse of a dolphin following the boats in hopes of a shrimp overboard!
#4 Behold the grandeur of the Blue Ghost.
You can snap an awesome pic of the USS Lexington across the Corpus Christi Ship Channel on North Beach, from the north end of the Seawall near the Corpus Christi Visitor Information Center. On the rare occasion that there is no early morning wind, take in the glassy bay and the reflection of this impressive ship on her waters. Fun fact – it's always easier to see the dolphins playing when the bay is calm, so keep an eye out for the local pod of porpoises.
#5 Take a few moments and watch the barges come into the ship channel.
These massive vessels may seem small from far away but you can really appreciate the magnitude while floating past the USS Lexington. Corpus Christi is the 5th largest port in they country by tonnage, so there is no shortage of barges rolling in and out of these waters.