Baseball season is upon us, and that means the Corpus Christi Hooks have returned to the beautiful Whataburger Field for another fun summer on the Coastal Bend. The Hooks are the Double-A affiliate of the MLB's Houston Astros. Check out a game and you'll experience exactly why Whataburger Field presents the ultimate family-fun environment - for all kinds of baseball fans!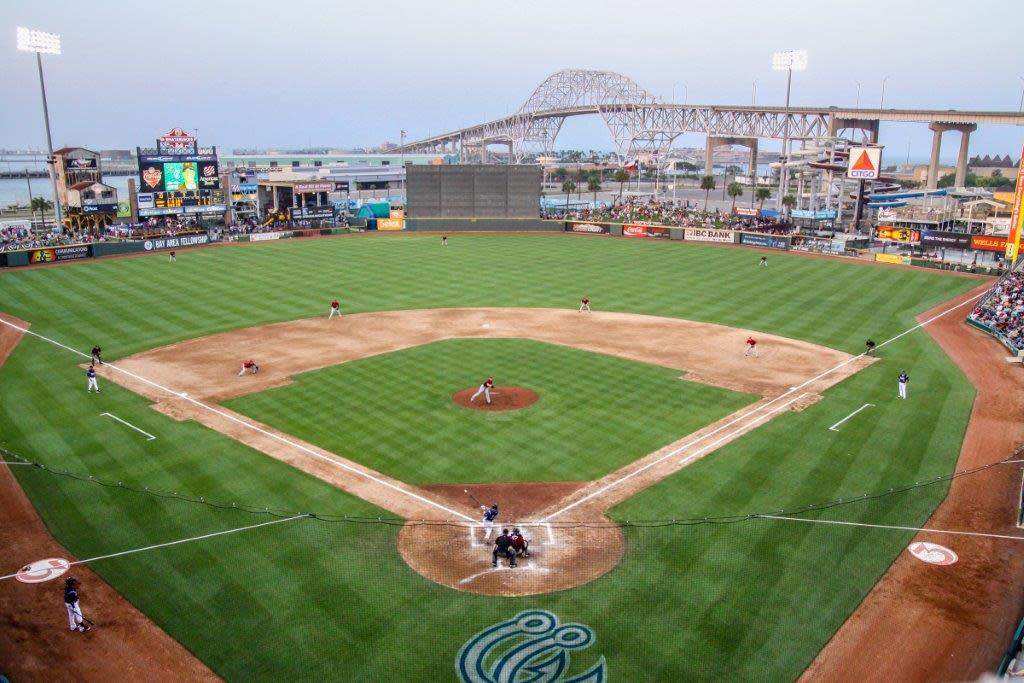 The Pool
Who knew baseball parks had pools? At Whataburger Field, you can cool off from the South Texas heat in a luxury pool and spa located behind right field! There's a deck to the right of the pool for those wanting to catch some rays for a nice bronze tan--just don't forget sunscreen. The pool is suitable for children and has a lifeguard on duty during all games. If you still want to know what's happening on the field, the game is viewable while inside the pool from TVs on the deck which air the game.
Concourse Bar
Thirsty? You can grab a refreshing beer, cocktail or glass of wine at the 3B Bar on the concourse bar behind the first-base line. Accompany your drinks with a southwest salad, hot wings or an array of apps. After you drink, hit up Nolan Ryan's Smokehouse, which is also on the concourse, to dig into some authentic South Texas BBQ.
Playground
Brought the kids? They'll be in for a surprise when you check out the playground at the Kids Zone Kiosk next to the Navy Army CCU Birthday Zone. They can take a break from the game for some good old-fashioned playground fun.
Games
Take a break from the game for some fun, competitive exercise on the Sport Court, where your kids can play anything from Fry Toss to pick-up basketball. Winners of the Fry Toss receive cool Corpus Christi Hooks prizes! And if you get hungry, the Sport Court is directly next to Whataburger. C'mon, you're at Whataburger Field. You'll need to try it!
Little League Field
Little league games are always taking place on the small baseball field behind the outfield. If there isn't a game going on, the outfield is usually open to the public.
---
It only takes a few minutes at Whataburger Field to realize why so many people on the Coastal Bend and beyond love it! For a park map, tickets or season memberships, check out the Corpus Christi Hooks website