Located right on the beautiful shores of the Gulf of Mexico, Corpus Christi offers opportunities to do good when in the destination, promoting sustainability and generosity. Volunteer your time in the Gulf Coast Capital work side-by-side with the local community, and be immersed in our culture to gain a better understanding of how we coast.
Go On A Beach Cleanup
The Gulf Coast Capital hosts year-round beach cleanups to keep the Gulf of Mexico beaches pristine. Beach cleanups are a great way to engage in a team-building exercise whether with family, friends, or colleagues when in Corpus Christi while doing good for the environment. The Texas General Land Office Adopt-A-Beach Program hosts many volunteer opportunities year-round when in the Coastal Bend. Not to mention, volunteering for a beach cleanup with this program provides discounted rates for your hotel stay. Register for the next upcoming seasonal beach cleanup and join thousands of other volunteers in keeping the Texas coastal waters clean.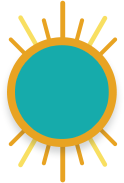 "Everybody can be great… because anybody can serve. You don't have to have a college degree to serve. You don't have to make your subject and verb agree to serve. You only need a heart full of grace. A soul generated by love." — Martin Luther King, Jr.
Become A Gulf Coaster
Looking for a unique way to volunteer along the gulf coast? Share your traveler insights to incoming visitors to Corpus Christi, giving your tips and advice on favorite places to shop, dine, a explore. Become a Visit Corpus Christi Gulf Coaster Volunteer and meet other travelers from around the world. Get a rewarding feeling by representing the Corpus Christi community by offering your expertise to visitors, giving them unforgettable memories. There are several volunteer opportunities, including Experience Experts, Experience Developers and Destination Services Ambassadors. Apply to volunteer and help get the word out on the beach.
Protect Gulf Coast Sea Turtles
If you are staying in Corpus Christi for a long-term season, The Division of Sea Turtle Science and Recovery in Corpus Christi, Texas offers volunteer opportunities to patrol the Padre Island National seashore for nesting turtles, rescue sick and injured turtles, and more. Discover the gulf coast wildlife in an entirely new way, actively searching for cold-stunned green sea turtles during the winter, or helping to find and protect nesting Kemp's Ridley sea turtles. The program offers classroom setting training in February and March, including safety classes, immersing you in this conservation effort. You can also volunteer in the visitor center, bird-watching tours, cleanup efforts, and more.
Day Trip: Take a group on a Kayaking Trip
Volunteer your time on the coastal waters with a kayaking day trip with Youth Odyssey. The trained staff kayak with a group through the Nueces River at Labonte Park or in the Bay of Corpus Christi. You will guide youth to paddle together in two-person kayaks, learning teamwork as you teach about water safety and paddle through the waters discovering coastal wildlife along the way.
Protect Bird Migration at Haze Bazemore
Several major flyways converge at this one location, making Hazel Bazemore Park one of the most unique locations in the nation for Hawk watching. This 77.6-acre park located on the Nueces River boasts the highest concentration of migrating raptors in the United States. Hawk enthusiasts have known about it for more than thirty years, and formal counts have taken place there since 1990. Picnic facilities, swimming and fishing along the Nueces River. You can find volunteer opportunities at the Hazel Bazemore Park to beautify this park, from planting trees to more.
Coast with us and make a difference in the Corpus Christi community. Leave it better than you found it. 
For more volunteer opportunities to look for during your stay in the Gulf Coast Capital, check out these resources to find a volunteer opportunity on your next trip.