Spring and Summer are perfect for family time in Corpus Christi! Planning for the little ones is no small task; here are eight activities your entire family will enjoy while vacationing on the Gulf Coast.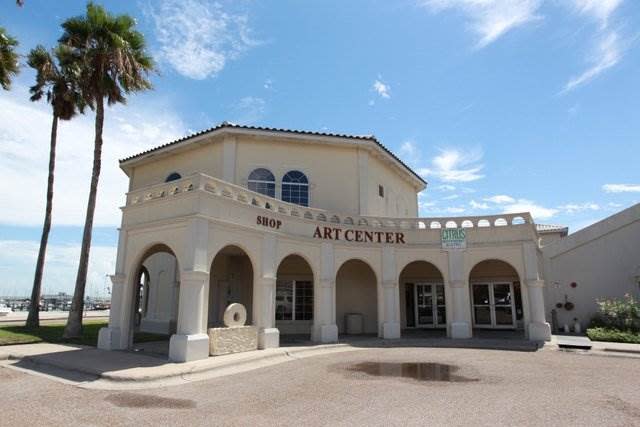 Stop by the Art Center of Corpus Christi for free Family Art Time from 10:00 a.m. to 2:00 p.m. every Saturday. The theme for the activity is different every weekend, so you'll always have a new experience!
Located right on Corpus Christi Bay, Cole Park offers everything your little ones could want! With a massive playground, public restrooms and the Bay Jammin' Concert & Cinema Series, this is Corpus Christi's premier park for families looking for outdoor fun.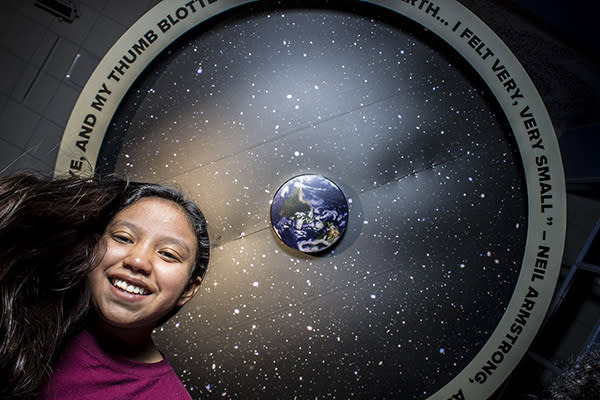 Photo courtesy of Corpus Christi Museum of Science and History
The brand new Science Center at the Corpus Christi Museum of Science and History features highly interactive, larger than life exhibits designed to inspire and educate all ages. The younger members of your family will particularly enjoy the musical piano stairs, a giant talking cell, a three-story double-helix climber, the outdoor playground and giant instruments in the Music Garden.
With programming ranging from fun science experiments, peekaboo story time and craft time, the children's programming at Corpus Christi Public Libraries offers something for every little one in your group! Check the programming schedule for current happenings and event details.
Bonus: No library card necessary!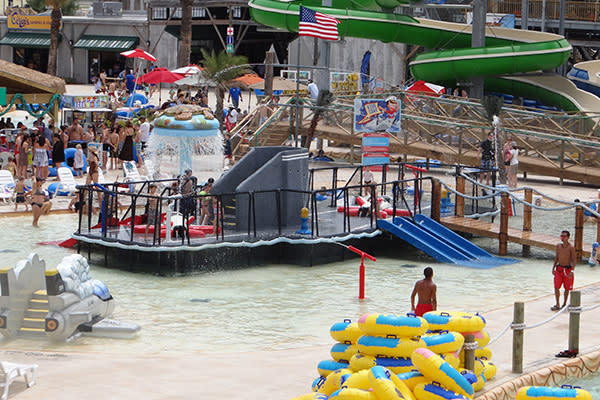 The USS Dusty at Hurricane Alley Waterpark offers kiddos the chance to play on Texas' only replica aircraft carrier built specifically for a water park! Sliding down water slides and blasting each other with water cannons...what more could a kid want?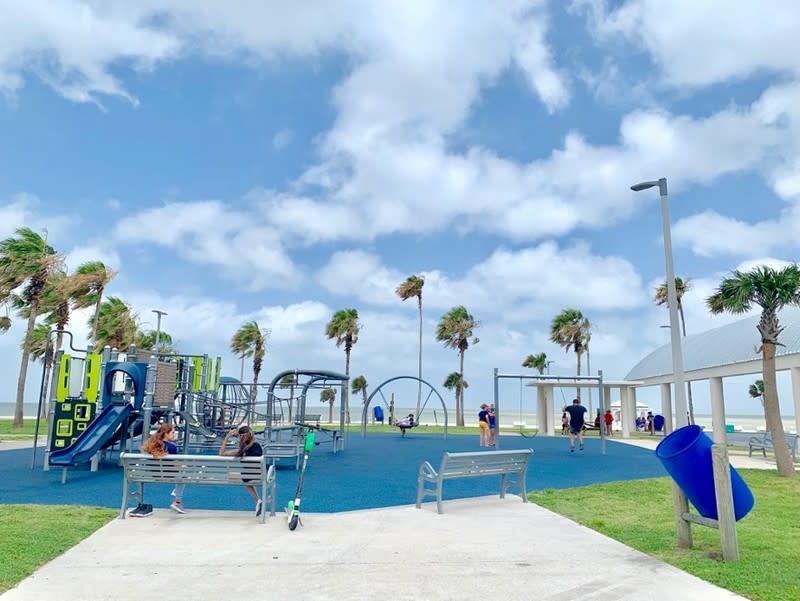 The Water's Edge in Downtown Corpus Christi is a great spot to catch all of the sights and sounds of the city. This park has become one of the most popular weekend and summer spots to go out with the entire family and have a day of fun! There's so many things to do-- climb on the playground, play a sand volleyball game, have a pick-up game on the basketball courts, eat from local food trucks, play fetch with your dog at the dog park and even walk to McGee Beach!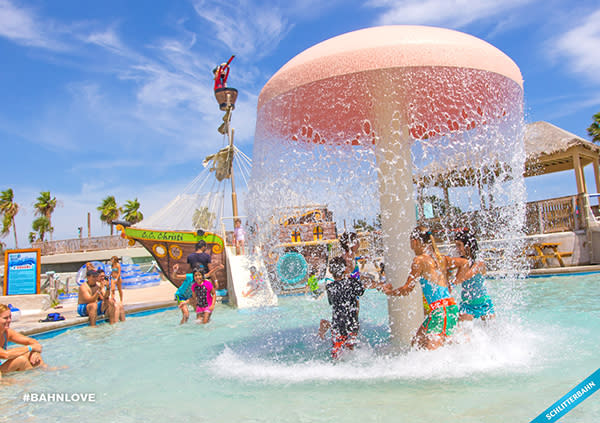 Little Skipper's Cove, at Waves Resort, is a low speed, shallow water attraction with passive water currents which allow kiddos to splish and splash while mom and dad enjoy a cool beverage to escape the South Texas heat. This play area is exclusively for children under 48 inches tall with water depths between 0 and 13 inches.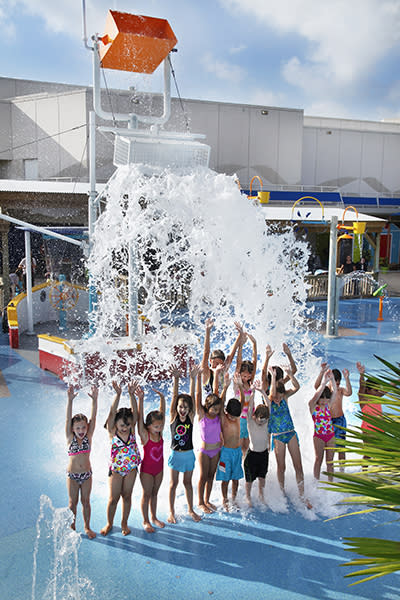 Photo courtesy of Texas State Aquarium
Visit H-E-B Splash Park and Owen's Paleo Park at the Texas State Aquarium!  After your tour of the Aquarium's exhibits, unearth fossilized remains of a Sabre-toothed cat or a giant ground sloth in Owen's Paleo Park and shoot water cannons in the H-E-B Splash Park! Changing rooms are available, but please bring your own swimwear!
Bonus: There is no extra fee to enter the Splash Park, but it is seasonal, so check the Aquarium's website for current operating dates and times.
Pack your sunblock, swimsuits and beach towels and head to Corpus Christi to make  vacation memories that the little ones will always remember. #SeeCC