Are you a knowledgeable beer lover with a thirst for seasonal, craft and specialty beers? If so, Corpus Christi has several exciting pubs, bars and restaurants with plenty of cold, refreshing beers on tap – from dark, malty porters and stouts to light, crisp blonde ales and pale lagers.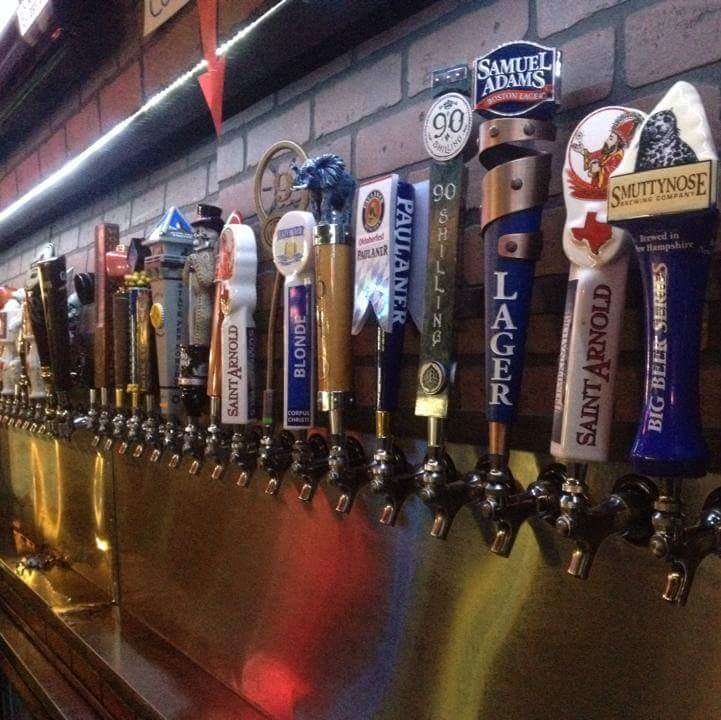 What to know: Tapology pours 40 beers on tap, including many difficult to find like Ayinger Oktober Fest-Märzen or Firestone Walker Nineteen: Anniversary Blend. Come as you are, grab a bar seat and flip through the Tapology Beer Bible for beer stats (description, taste and alcohol by volume). On Thursdays, take $1 off all pints. Check out Facebook for Tap Takeover events, free lunch on NFL Sundays, live music and more.
What to get: With many options on rotation – local breweries and American craft beers from the East Coast to the West Coast – the Beer Bible can help you decide what to order. Ask for Tapology's nitro lines, mixing nitrogen gas and carbon dioxide to create an insanely smooth and creamy beer with a head resembling a block of cheese. Choose half pints for half price or sample a flight of four, 4 oz. pours.
---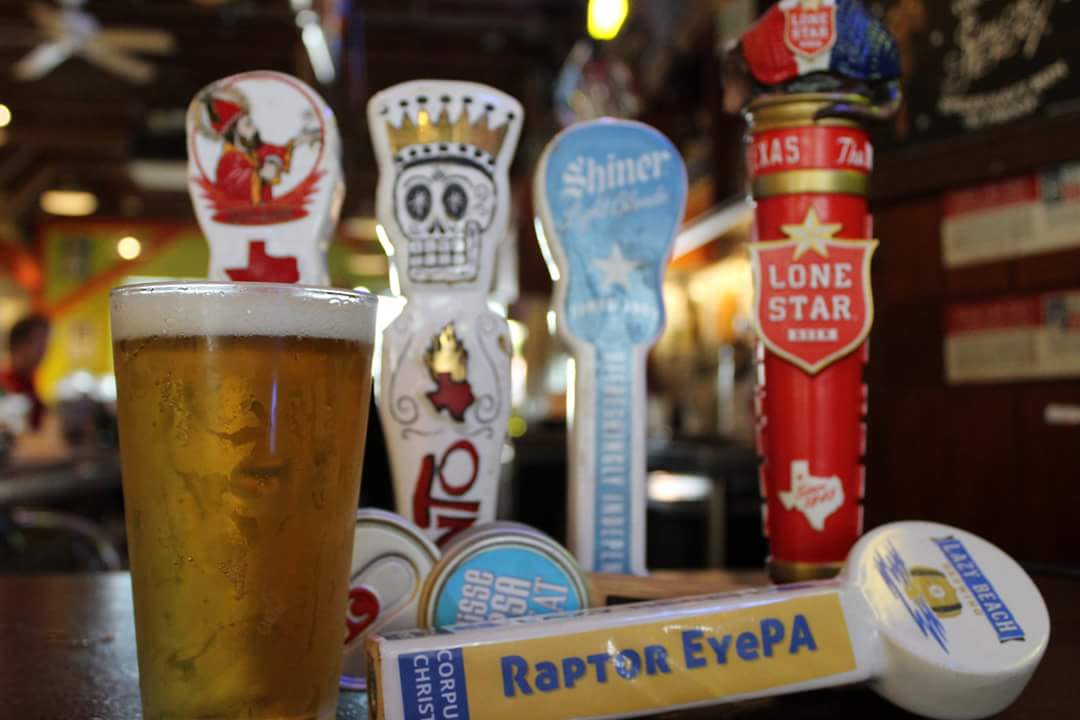 What to know: The family-owned establishment, now in its 26th year, caters to the locals and provides fun, casual family dining and a pet-friendly atmosphere. Enjoy live music every night except for Mondays, when the Geeks Who Drink pub trivia quiz is in the house Drop in for Tuesday Pint Night featuring $2 beers/$3 craft beers and live '80s music covers by the Scarecrow People on the patio.
What to get: Shining the spotlight on Texas beer, the Executive Surf Club features a lengthy list of 36 beers on tap. Among the selections are Corpus Christi's very own Lazy Beach Brewing, the Hill Country's Pedernales Brewing Company, Houston's Karbach Brewing Company and Dallas' Deep Ellum Brewing Company.
---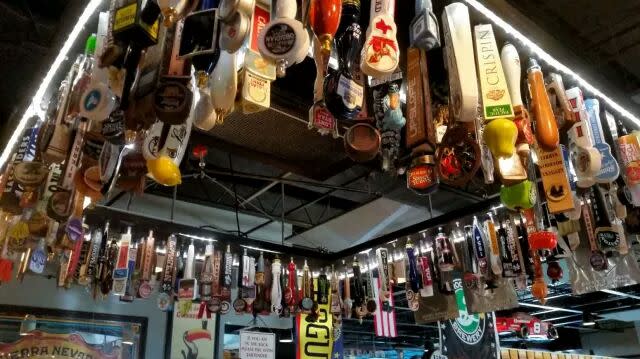 What to know: If you're looking for a plentiful selection of beer that rotates each week, B&J's Pizza is another local favorite. Located on the city's Southside, this newest location opened in 2007, and offers 25 beers on tap, four of which are brewed in house, and more than 100 bottled beers.
What to get: Some of the rotating beers are Weihenstephaner Hefeweissbier, a clove-scented, banana-flavored golden wheat beer, and Bishop Crackberry, a sweet and tart cranberry and blackberry cider that is a deep purple-reddish color when poured. Need food with your beer? Suggested pairings include Sierra Nevada Pale Ale with Jack's Special signature pizza or Lazy Beach Blonde with sea salt and pepper wings. Join the B&J Drinkers' Beer Club to score some swag like koozies, T-shirts and mugs.
---
More options: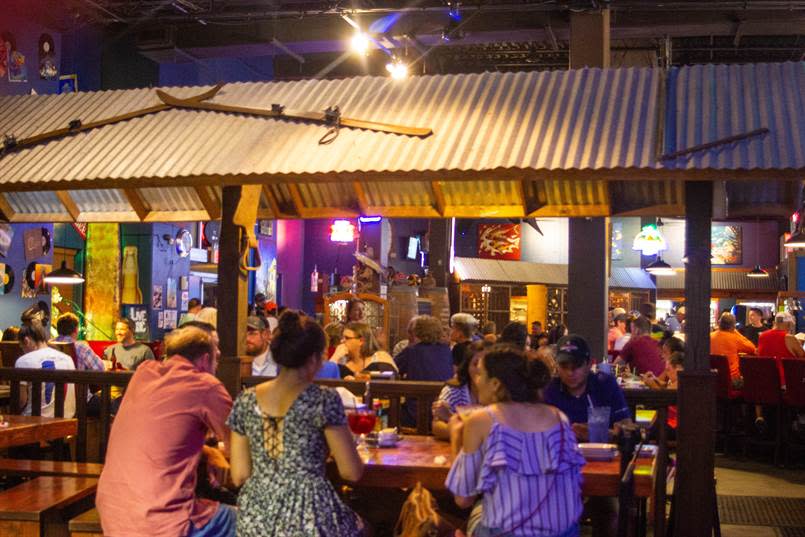 Featuring live music and over 29 beers on tap, this is a beer-lover's paradise! Don't miss happy hour every day from 3:00 p.m.-7:00 p.m. for $3 Texas pints and $4 all other pints! For the non-beer drinker in your group, look for the turtles on the drink menu and for every turtle-drink purchased, Scuttlebutt's will donate $1 to the Texas Sealife Center.
---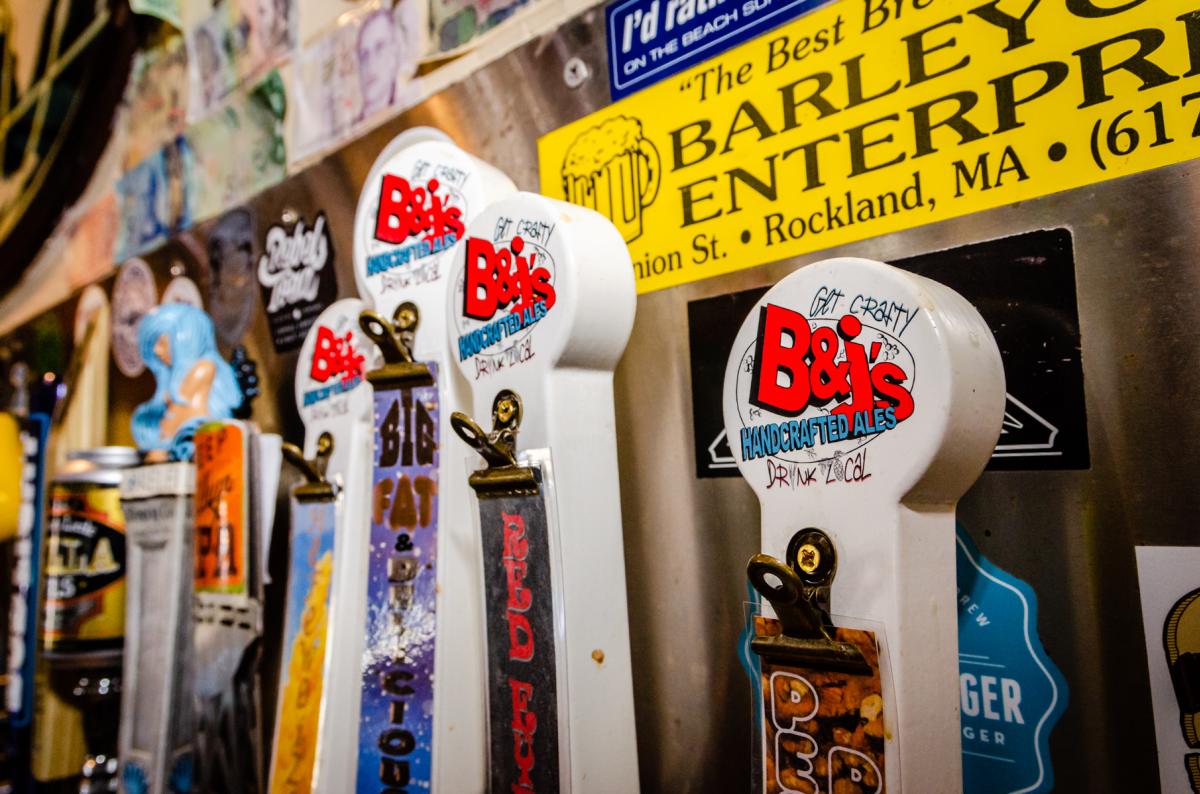 What to know: Started in the 1970's by Michigan natives Betty and Jerry (hence the name), B&J's offers some of Corpus Christi's best pizza and beer. Located on South Padre Island Drive, the establishment prides itself in offering the best variety of local and imported beers it can find. Be sure to sample the hand-crafted brews made in house at B&J's! They even offer a Beer Club, which helps you keep track of which premium beers you have and haven't tried—earn a reward for every 25 you have.
What to get: Boasting 21 beers on tap, you can't go wrong with B&J's selection.
---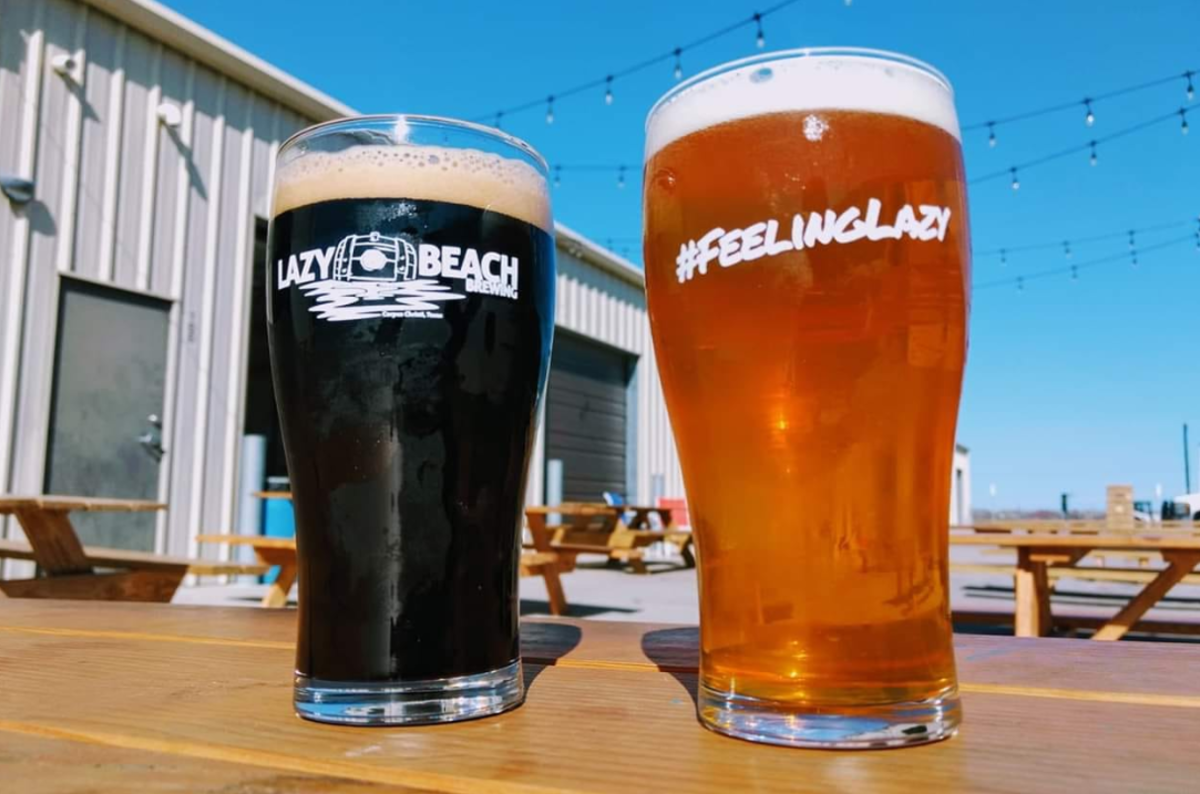 What to know: Opened in 2015 on Corpus Christi's southside, Lazy Beach offers a secluded spot for a 'lazy' night out. Owned by husband and wife duo, Jess and Cory, this spot offers three seating areas: one indoor, one outdoor, and one in between. It is also a great place to plan your next event and enjoy beer yoga every Thursday night.
What to get: Lazy Beach has 10 beers on tap with a new beer on tap every week. The small-batch brewery advertises everything from Blonde to Kombucha Beer to an Imperial Mint Chocolate Stout—and some great brews in between. Want to see how they pair with food? The spot has a rotating line of food trucks in its outdoor seating area that are sure to pair well with whatever is on tap.
---
What to know: With over 70 years in the community, Vernon's boasts as a Corpus Christi landmark for a good time. Located downtown, Vernon's is own little spot of Corpus Christi history to enjoy a pint and some live music in a laid-back atmosphere that takes pride in its dedication to both its regulars and its newcomers.
What to get:  Vernon's has 16 beers on tap to try; and you can't go wrong with $2 pints and $8 pitchers every Tuesday night. Some of the bar's most popular beers are the Lone Star and the Sierra Nevada Pale Ale. With a free popcorn machine, breakfast tacos in the morning, and steak nights on Thursdays, there is something for everyone to enjoy pairing with their beer on Vernon's spacious patio.