Corpus Christi isn't known as America's Birdiest City for nothing! Situated along numerous flight paths, a wide variety of our feathered friends make frequent stops in and around Corpus Christi throughout the year. While every bird is special, here are a few you should definitely try to find when you visit Corpus Christi.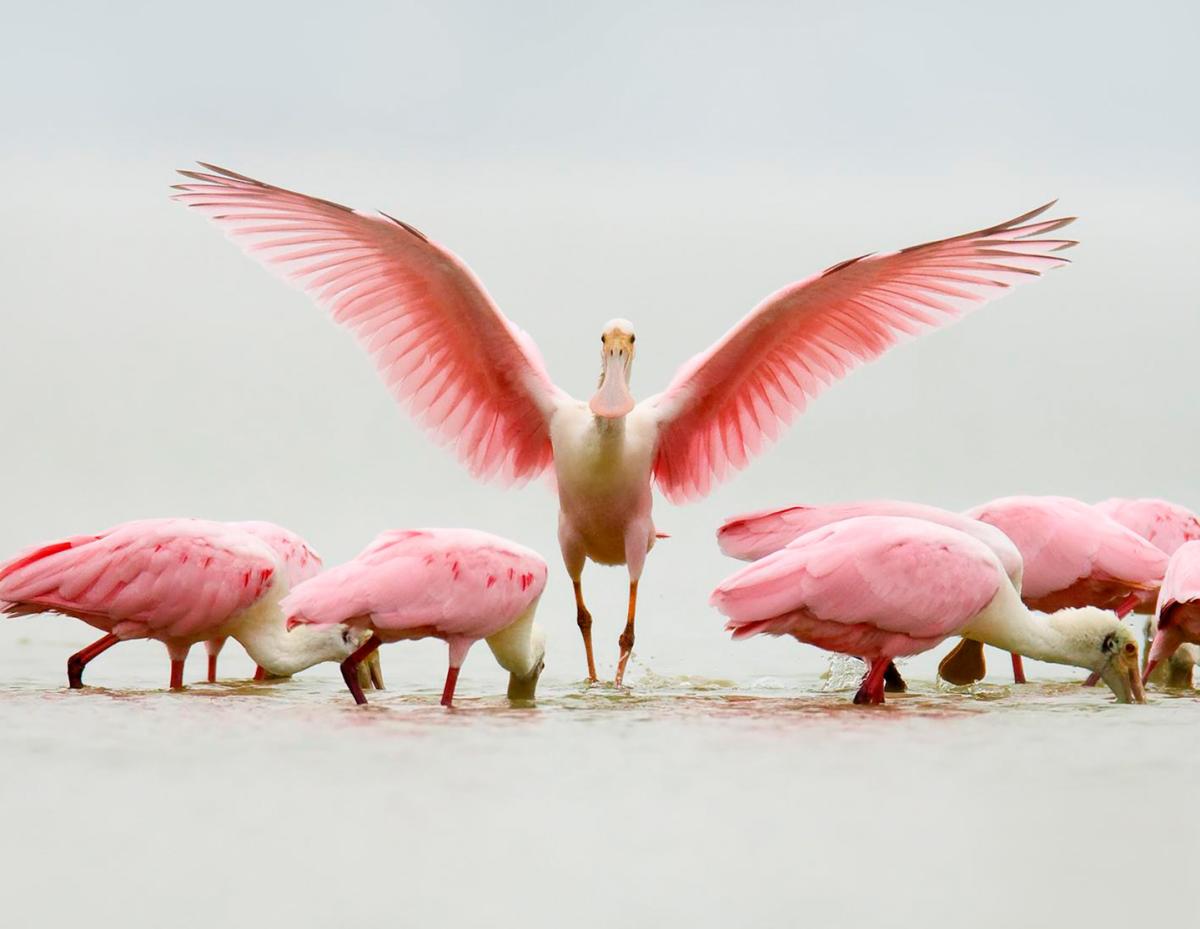 If you're travelling from farther inland, you probably haven't seen a Roseate Spoonbill in the wild before. These goofy-looking birds are pink in color and have a rounded edge to their beaks, giving them their name.
You can find this beautiful and unique bird in marshes and along the coast. Try spotting the roseate spoonbill at Sunset Lake Park or Padre Island National Seashore.
Texas may not seem like the right place for the Kentucky Warbler, but the Coastal Bend is major stop along their migration route back to their old Kentucky home. This beautiful, little songbird has gray feathers, black patches and a yellow tummy and can be seen flitting about between bushes, brush and trees.
Like all warblers, the Kentucky is a great singer and its song is synonymous with natural serenity. You can see these little guys in wooded areas and thickets, such as the Hilltop Nature Area and the Fred Jones Nature Sanctuary. Look for them in early fall and spring as they make their way to and from Mexico and Central America.
If it looks like a duck and quacks like a duck, it must be a duck… er, teal! Unlike other species of waterfowl that span the entire continent, the Cinnamon Teal is confined to the western United States. A common sight along the Pacific Coast, some teals choose to spend their winter months in south Texas.
The Cinnamon Teal is, you guessed it, mostly brown with bright orange eyes. The males have tan striping, while females are a bit more dull. These teals love the marshlands and tidal pools that you can find at places like the Welder Wildlife Refuge and the Aransas National Wildlife Refuge.
These are just a few examples of so many wonderful bird species that call the Coastal Bend home (or at least make it a pit stop). Discover these birds and many more at some of our favorite places for birding. Getting out to explore new habitats and ecosystems is a perfect family or solo activity, and you never know what feathered friends you might encounter when you visit Corpus Christi!