Calling all workout warriors! There's no better feeling than starting your day with some morning exercise to get the blood flowing. So, it's time to put on your favorite sneakers and get ready for a day full of fun while taking in an amazing overlook of Corpus Christi! Trust us, the Marina Art District's BridgeWalk on the Harbor Bridge is the place for you.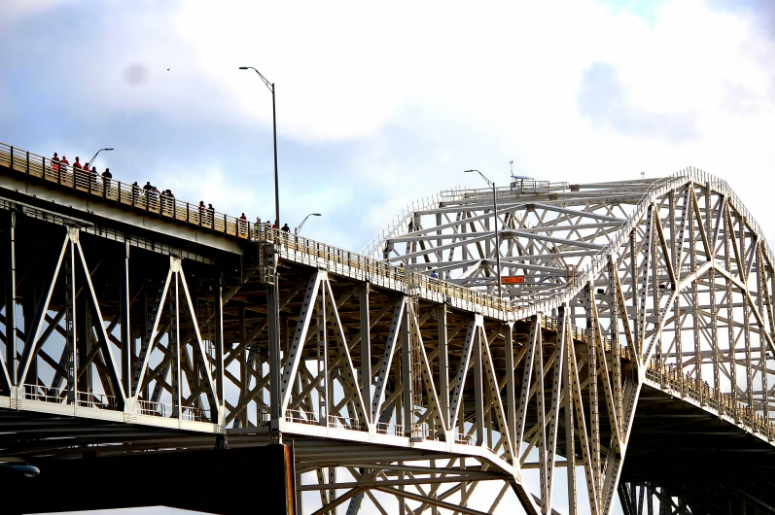 Once a month, a mix of locals and tourists gather atop the bridge to see Corpus Christi's most famous spots and attractions. It's here where you'll encounter the blissful downtown skyline from a unique view that magnifies its beauty.
When and Where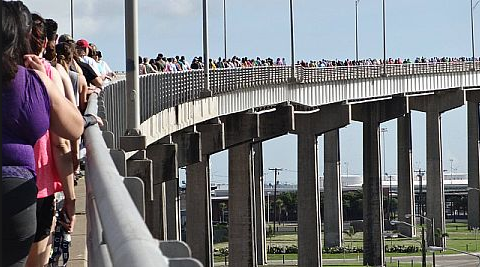 The BridgeWalk starts at 8:30 a.m. on the Sunday following the First Friday ArtWalk. Just head on over to Heritage Park at 8 a.m. so you have enough time to read and sign a waiver before making the trek over to the Harbor Bridge!  
Along the Bay
Not a fan of heights? No worries! You'll have the option to take the Bay Route – an easier, more relaxing walk that still provides amazing sights and sounds! It's better suited for those who have small children, strollers or dogs with them. It also starts at Heritage Park but moves toward the Water Gardens before reaching the bayfront along Shoreline Boulevard. Once it reaches the People's Street T, the route reverses and heads back toward Heritage Park.
After the Walk
Trek back to Heritage Park and meet up with some of the Marine Arts District's passionate fitness partners, where you can do a workout class – some of which are free. The partners provide perspective on healthy lifestyle habits and give insight on how to improve your diet! Everyone wants that rockin' beach bod, right? They're here to help! AND….once you complete the walk five times, you'll even receive a BridgeWalk t-shirt! 
---
Check out this fun and super unique Corpus Christi tradition at the next BridgeWalk!