Fun in the sun" and "staying safe" are best buds, especially when it comes to spending time on a gorgeous Corpus Christi beach. While the Gulf Beaches have lifeguards on mobile patrol every day of the week, it's everyone's responsibility to be mindful when venturing out into the blue. Here are a few tips to get your group up to speed on Coastal Bend water safety!
1. Check The Flags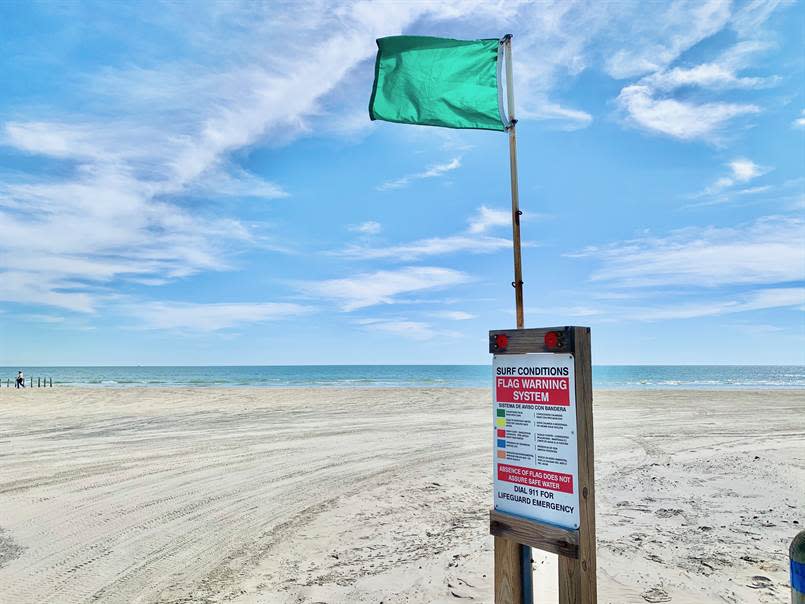 Look for the flags signaling surf conditions, or find a lifeguard (if at a lifeguard-patrolled beach) to ask if it's safe to go in the water. Luckily, the Corpus Christi surf condition flag color meanings are pretty easy to remember. Make sure kids and adults alike know what signs to look out for:
Red = not safe
Yellow = use caution
Green = best conditions for swimming
Blue = marine pests present
Orange = poor air or water quality
Even when a lifeguard is present, it benefits everybody to be aware of their surroundings and use caution while enjoying the water. Conditions can change quickly!
2. Brush Up On Life-Saving Water Skills
It's never a waste of time to be prepared. The "Simple Steps Save Lives" program has a few standard tips for adults preparing for a beach or pool day.
Learn how to swim and teach children how to swim
Learn to perform CPR on children and adults; update those skills regularly
Understand the basics of life-saving so you can assist in a water emergency
3. Learn How to Handle a Rip Current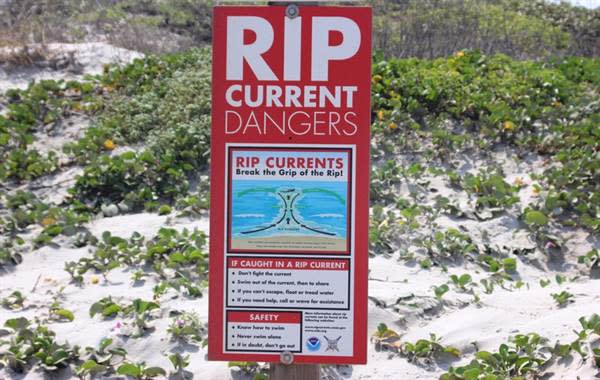 NOAA defines rip currents as "powerful, narrow channels of fast-moving water" that can reach speeds of up to 8 feet per second. That's faster than an Olympic swimmer! Lifeguards rescue "tens of thousands of people" from rip currents in the U.S. each year.
If you get caught in a rip current, don't fight it. Swim parallel to the shore and swim back to land at an angle.
Make sure kids and adults both understand how rip currents work. Knowing how to deal with a rip current could not only save a person's life—it keeps helpers out of danger, too.
4. Know Weather Patterns and Tide Information
It's always a smart idea to check in on the tide and weather patterns before heading out to the beach! This information helps visitors figure out the best days and time to get out and fish, surf, and partake in other water activities while visiting the Gulf Coast Capital.
Resources:
5. Gas Up The Car
Driving on the beach can be a fun experience, but make sure you follow these simple tips before you hit the sand...
Regardless of which stretch of beach you're on, local beach operations crews will not tow you out if you get stuck in the sand or run out of gas.
If the sand looks fluffy and soft, it's probably not good for driving. Stay on the packed driving lanes unless you're an experienced beach driver. If you're unsure, don't risk it.
Make sure to gas up! There are no gas stations on the beach, so it's best to have plenty of fuel before you begin your beach adventure.
While you may think you're "off-roading," you're technically still on a public highway! Texas Beaches are part of the public highway system so all traffic laws apply and all vehicles must be street legal with licensed drivers.
6. Always Have a Buddy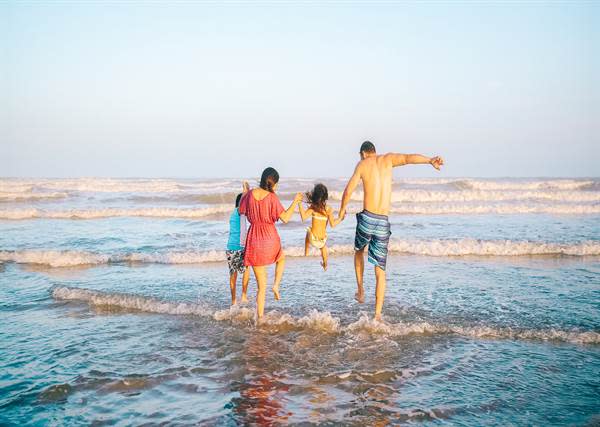 When it comes to water safety, the buddy system isn't just for kids! Neither adults nor children should venture into the water alone. Always take a buddy, and make sure another friend or family member knows where you are and how to reach you in an emergency.
If someone goes missing, especially a child, check the water or pool first. Sticking to the beach but parting ways for a while? Check in with each other regularly.
7. Don't Forget Your Gear!
If it's a part of the deal, strap into your recommended safety gear! Whether you're sailing, fishing, boarding, or even getting your Namaste on, always follow recommended safety protocol. Kids who are too young to swim, or are unable to swim, should always be accompanied by an adult and wear a life jacket.
Bottom line? Be informed, know your water safety basics, and when in doubt, don't go in the water. From walking the Padre Island National Seashore, to gearing up for a day of Coastal Bend Kayaking, and building sandcastles with the kids, keeping everyone safe is all part of making sure everyone has a great time.
Get started building your dream Corpus Christi vacation, both in the water and around it, at visitcorpuschristi.com.
Other Resources