Get ready for the best pool time ever at Port Royal Ocean Resort! The lagoon-style pool at Port Royal is the LARGEST of its kind in the entire state of Texas. You'll feel right at home in this tropical palace filled with crystal blue water and sunny Coastal Bend vibes while sitting poolside at the biggest lagoon pool in the great state of Texas!

Here's a rundown of the awesome amenities you'll experience during a pool day at Port Royal Ocean Resort...
Hit the Main Pool Area
When it comes to Port Royal's main pool area, calling it big just doesn't do it justice. The pools are MASSIVE, and with the bright and beautiful crystal-clear water you'll want to spend all day in the pool. Jump in and make a splash! If you're looking for some pool time fun after the sun goes down,  you'll be happy to know that the pool illuminates after sunset and is open until 11 p.m.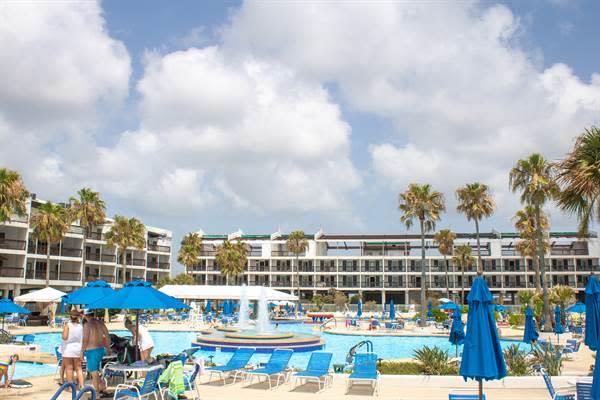 Water Slides, Waterfalls, Splash Pads and More!
Port Royal is awesome for children! Your kids will love plunging down four exhilarating waterslides that lead directly into the pool, swimming through giant waterfalls, dancing in the splash pad and more! There are also some smaller waterslides for the entire family!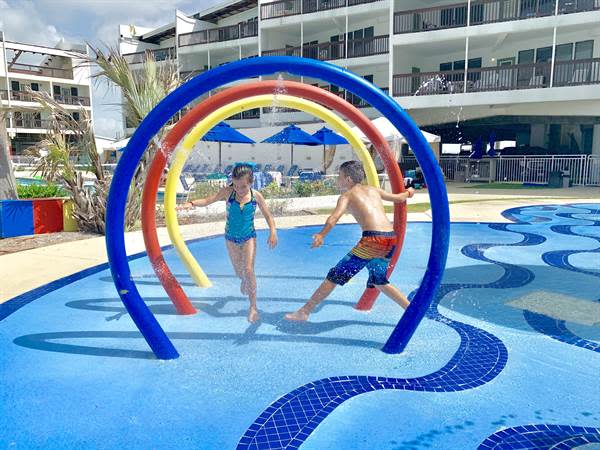 Exercise options
If you want to get a workout in on your getaway, get some strokes in at the Olympic-sized heated lap pool, which is separate from the main pool area. Whether it's freestyle, backstroke, or butterfly – you're always welcome to channel your inner Michael Phelps at Port Royal Resort! In addition, Port Royal offers weekly Aqua Zumba and Water Yoga classes led by local certified instructors.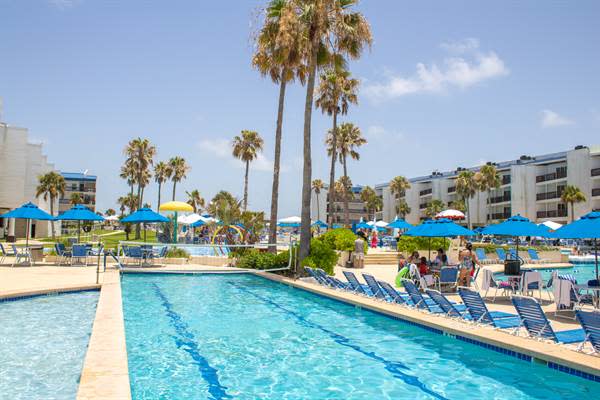 Swim Up Bar
Thirsty? Port Royal's swim-up bar is calling your name! You don't even need to get out of the water to get your drink on. At the swim-up bar, you can order refreshing specialty cocktails, frozen drinks, beers and wine.

Cabanas
Take your drinks over to one of Port Royal Resort's 16 private cabanas, where you and your friends can party in the shade! Head to the front desk for information on the rental process.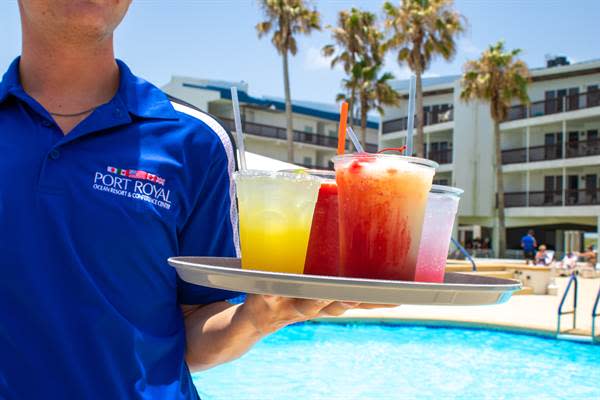 Take the Challenge
Check out the inflatable obstacle courses located throughout the pool. Guests of all ages can hop on to any of the inflatables to take the challenge on the water. See if you're up for the adventure!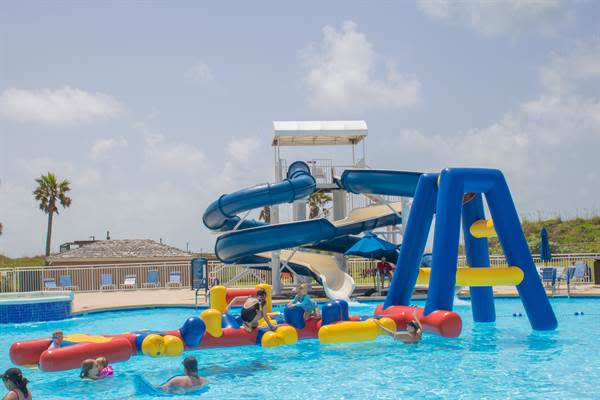 Lounge and Relax
Lay down and dive nose-deep into a good book, right by the pool. Bring your own inflatable tube for some lounging in the water. There is plenty of space and lots of lounge chairs for the ultimate tanning session at Port Royal.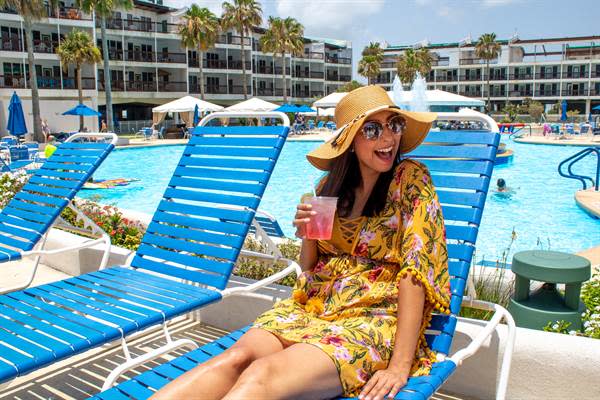 Poolside Service 
The options are plenty for food and drinks by the pool. Find a server for some awesome cold beverage options or tasty food to keep you energized for a full day at the pool... or grab some ice cream for the whole family at the Blue Bell Ice Cream station!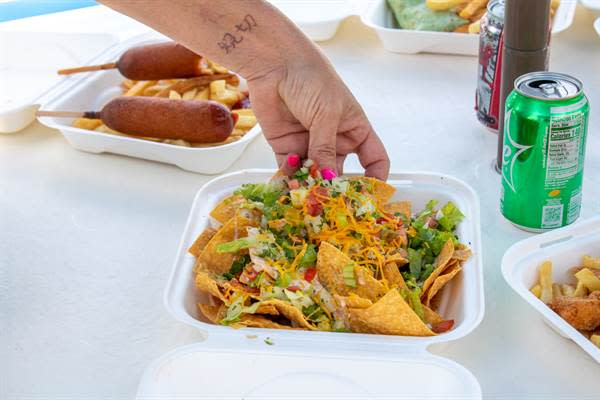 ---
For more information about Port Royal Ocean Resort, visit the website and book your next reservation today!