Looking for a unique way to spend a weekend in Corpus Christi with guaranteed memories and smiles?  Look no further than Rodeo Corpus Christi. This year marks the 25th year of this international rodeo and its one that you don't want to miss!  The American Bank Center Arena offers an experience that you've never had at any rodeo. The intimate and up-close action will make you feel like you were struggling to stay on that bull for 8 seconds!
Check out all the reasons why you don't want to miss this cowboy crazy time by the Corpus Christi Bay!
Family Fun
Mutton Bustin' - It looks like fun and games, but these kiddos mean business when they want to ride in Rodeo Corpus Christi. This incredibly popular event showcases children ages five and up that can hang on tight and take a ride on the back of a sheep. The crowd cheers the young-uns' on as they adorably show-off their cowboy (and cowgirl!) skills.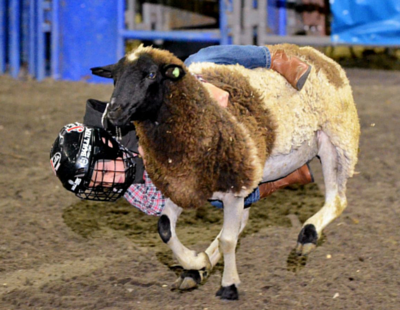 Calf Scramble - Quite possibly the most vigorous - and dirtiest - event at Rodeo Corpus Christi, the calf scramble is the biggest hoot this side of the Rio Grande!  Spectators cheer along a passel of youngsters as they chase around a pen full of calves — and try to rope one and drag it to the center of the arena. Think it sounds easy?  High school football players think it's easier to win a state championship than grab a calf in a scramble. Regardless of who wins, this crowd favorite can bring a smile to every cowboy and cowgirl!
The Rodeo Clowns - Don't let the costume fool you!  They may have a smile painted on their face and wear a baggy, bright outfit, but these clowns are daredevils in disguise. Rodeo clowns are the first line of defense when a cowboy gets bucked off a bronco and it takes speed, agility and quick thinking to distract these beautiful animals. Catch all these stunning maneuvers - and maybe get a laugh or two while the rodeo clowns entertain - at Rodeo Corpus Christi.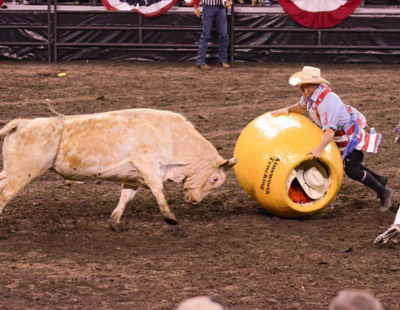 Rodeos Are Awesome
Barrel Racing - Think you are fast and sassy?  You've got nothing on a barrel-rider!  Barrel racing is a women's-only rodeo event that brings quick turns, heart-pounding speeds, and edge-of-your-seat excitement all into one crazy event. But don't blink - these ladies are Speed Racer on a horse! Rodeo Corpus Christi features some of the best competitors in the sport.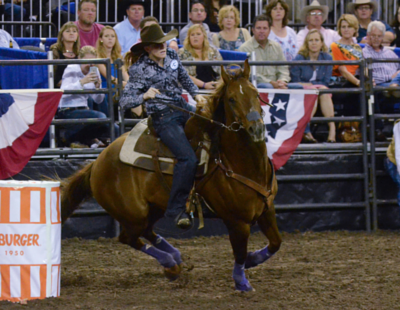 Bareback Riding - Imagine holding on to a bucking bronco with only one hand for 8 seconds. Could you make it?  Probably not because this sporting event is for seasoned cowboys that know how to handle a 1,500 lb equine with firmness and grace. The control required to keep their hand free - and do it without a saddle or a rein - is impressive to watch, to say the least. You won't want to miss this exciting event at Rodeo Corpus Christi.
Bull Riding - Witness the majesty, strength and power of the bulls at the Rodeo Corpus Christi Bull Riding contest. Considered the fastest growing sport in the United States, bull riding matches the rider with the bull, resulting in a ballet of syncopated movement of man and animal. Rodeo Corpus Christi brings top-tier talent for the most exciting 8 second spectator sport in the nation.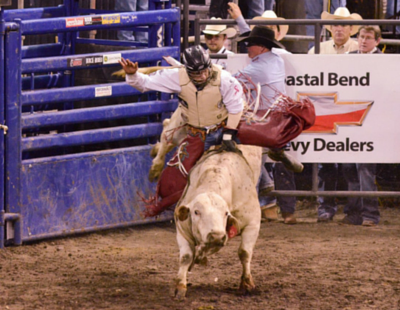 Don't come to Rodeo Corpus Christi without knowing the rodeo lingo. Check out the full schedule for Rodeo Corpus Christi and make your cowboy memories that will last a lifetime!