Social distancing is an effective way to slow the spread of COVID-19. Here are some ideas to get some extra space if you're planning a trip to Corpus Christi.
1. Visit the beach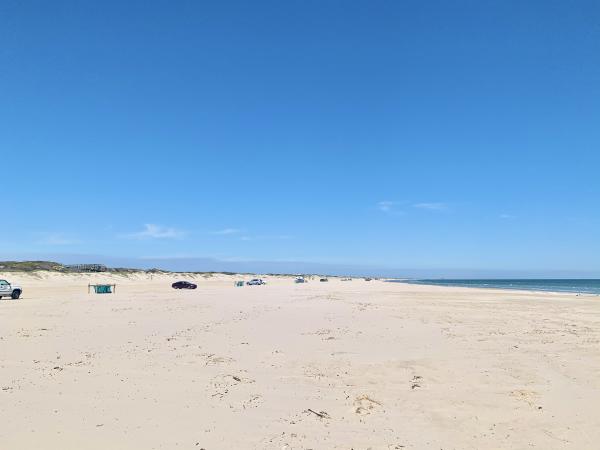 Corpus Christi has miles of beaches for you to practice social distancing. And yes, the beaches are open....but there are rules, of course! Whether you're a fan of a Bay Beach or a Gulf Beach, both are perfect for a nice walk at sunrise or sunset. You can even expand your social distancing and spend the entire day out on a Corpus Christi beach. Be sure to be a safe beach-goer during your trip to the beach.
2. Get Active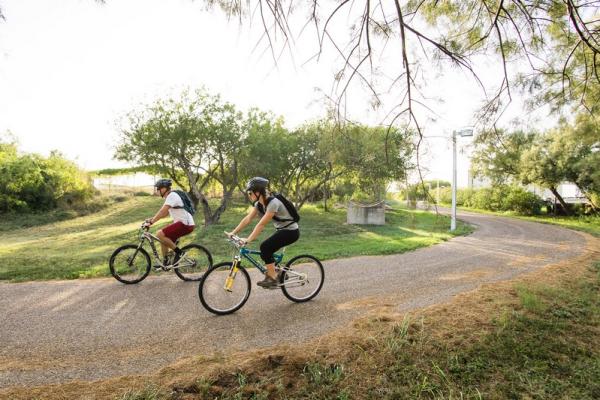 Trade in that next episode on Netflix for an adventure along one of the many hike and bike trails in Corpus Christi. Grab the bike and go! If that's not your style you can always opt for a quick run or leisure stroll through the trees.
3. Make a Catch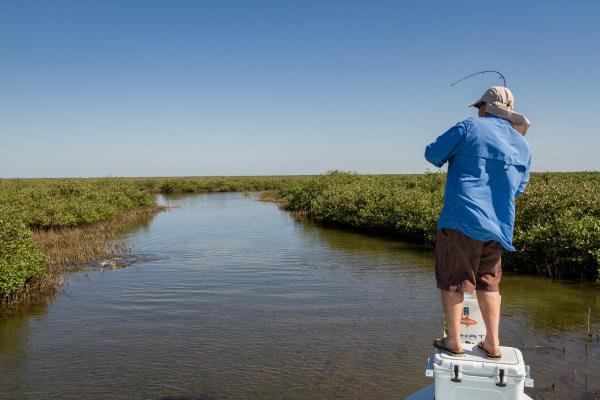 Fishing is a MUST in Corpus Christi! If you're a fisherman you're practically a pro at distancing yourself. Corpus Christi offers many different types of fishing from jetty fishing, kayak fishing, offshore fishing and much more. Cast your line, sit back and relax with the open waters.
4. Hit the Water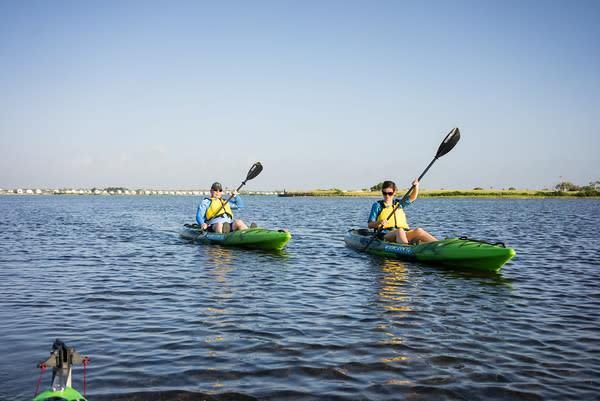 Break your cabin fever with the great outdoors. Kayaking in Corpus Christi offers an exhilarating experience for kayak beginners and pros alike. Besides getting a good workout in, the views of the water in Corpus Christi will take your breath away and are totally worth it!
5. Go for a Scenic Stroll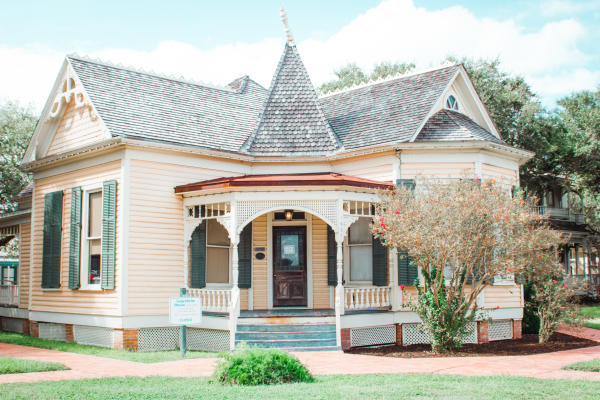 Get outside and soak up some sunshine and fresh air with a walk through Heritage Park. Heritage Park is a collection of 12 historic homes built between 1851-1908. Each home is rich in architecture, history and culture, but more importantly, each of the homes tell a story of the early residents of this city. Pro tip: use the guide to learn more about each house!
6. Spy for Street Art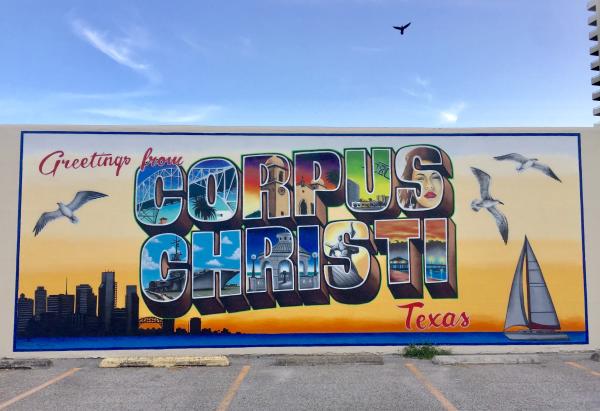 Corpus Christi is a living canvas with many walls throughout the area painted with South Texas culture. The Marina Arts District isn't named that for nothin'! This Downtown Corpus Christi area is full of art and murals that you can't find in a gallery. Find art painted on the side of historic buildings, bars and even electrical boxes. Keep an eye out for these pieces of must-see street art, some of them are pretty hard to miss. Go for a street art scouting walk or drive around and pose with your favorite murals!
7. Go Virtual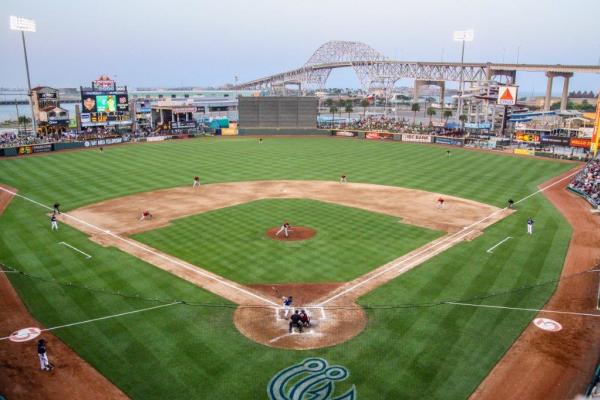 Although we are missing evenings at Whataburger Field watching the Corpus Christi Hooks, you can still enjoy parts of the fun from home! Don't miss a beat of the season with an in-depth virtual tour of the beautiful stadium that sits right under the famed Harbor Bridge. Get a feeling for what it's like to stand at home plate and pick your favorite seat for the upcoming season! Also check out the Corpus Christi Hooks Facebook page for other experiences like Backyard Bashes with former players and superfans.
8. Take a Drive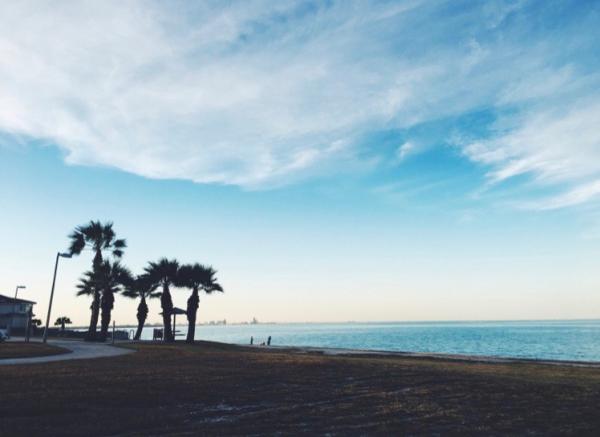 One of the best kept pieces of magic in Corpus Christi is Ocean Drive. Enjoy 7 miles of stunning views along the bayfront of stately homes, modern condos, parks and elegant palm trees! Corpus Christi's prestigious row of waterfront real estate displays a mind-boggling array of architectural styles and manicured estates that folks come from miles away to bike, jog or take a drive to take all this charm against the backdrop of the beautiful blue horizon line of the Corpus Christi Bay. Roll the windows down, turn up the radio and enjoy the relaxing views during the drive.
9. Support Our Local Businesses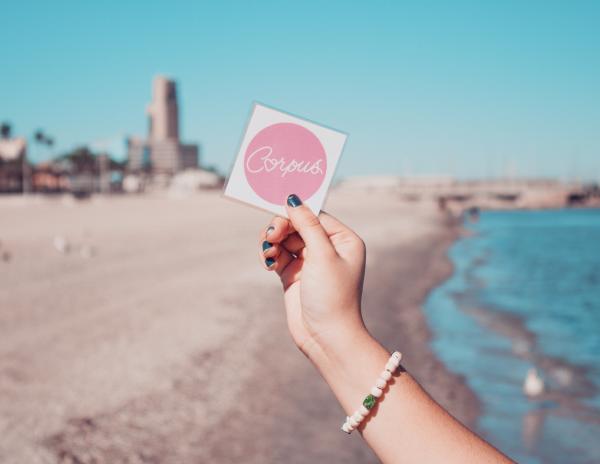 Lots of local businesses are open and eager to serve you in Corpus Christi! This is an especially tough time for our local shops and restaurants. While many are closing their storefronts and dining rooms to the public, there are other ways you can still support them. Order food for take-out/delivery, buy gift cards for future use, or order gifts and other local wares online.
10. Curate your own architectural driving tour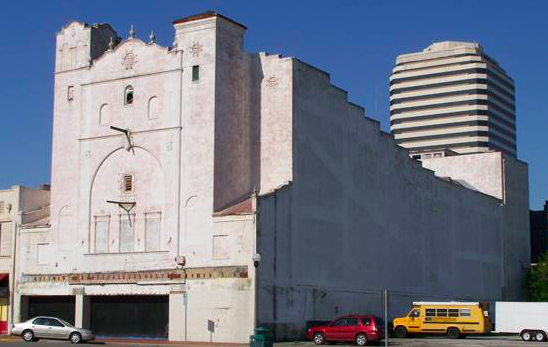 Hop in the car with your immediate family and go for a driving tour of our architectural sites. Get out of the house and off your devices while taking in some stunning architectural views! Drive around to find the Harbor Bridge, Ritz Theatre, historical homes in Heritage Park, the historic courthouse, Greek Orthodox church and a giant sand castle with a mermaid. Get those cameras ready to awe at the architecture in Corpus Christi!
We know things feel scary and uncertain right now, but we're all in this together. Hang in there, stay safe, and try to find some sunshine in the days ahead. Hopefully our tips will keep you from going stir-crazy in the meantime. For the latest information on COVID-19 in Corpus Christi, check here.