While spending a day at the North Padre and Mustang Island beaches, have you ever noticed the mile markers posted every 10th of a mile up and down the shoreline? They may seem small, but these markers – spanning from the jetty in Port Aransas to the National Seashore – actually serve great benefit from both a locational tool and environmental conservation perspective.
Sometimes, it's easy to get lost on the beach. You're immersed in a morning run at sunrise, until 30 minutes later you find yourself miles away from your starting point and unsure of your exact location. Luckily, the mile markers can help you pinpoint exactly how far away you are.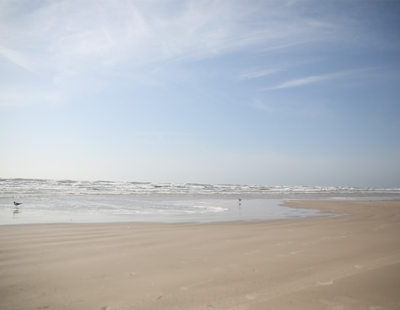 And it doesn't stop there. Check out the important aspects of the beach mile markers in Corpus Christi.
First Responders
When there's an emergency on the beach, first responders need to know where it occurred as they rush to the scene to provide support. Often times, they ask the caller to provide the closest mile marker in order to pinpoint their exact location. It may be swimmers caught in a rip tide, a lost child or someone suffering a medical emergency on the beach – all three cases require immediate attention. Mile markers help to provide help when we need it the most! 
Preserving the Turtles
The Padre Island National Seashore is a conservatory for sea turtles. Every year, thousands of turtles hatch along the beaches and are released into the Gulf of Mexico. The releases are unpredictable, and beachgoers are instructed to call the Hatchling Hotline (361-949-7163) if they spot it taking place. The mile markers will indicate the location of the nesting activity.
Beach Management
The mile markers tend to function as North and South boundaries that support management and overall upkeep of the beaches. For example, Corpus Christi coastal parks services will dispatch workers for beach maintenance at a specific mile marker. This allows them to complete their tasks both effectively and in a timely manner.
BONUS: Mile markers also help you tell your friends where you're set up on the beach! 
If you notice a mile marker is tipped over or too damaged to read, please contact the City of Corpus Christi Beach Operations at 361-826-3469. These markers serve more purpose than you think!