Take a tour of the wine world at the Corpus Christi Wine Festival, an annual festival where you can taste so many wines while grooving to live music, exploring local art, and strolling through a historic park.
Get your palate ready to taste wine and hang out in Heritage Park on March 11, 2023. Grab your starter pack and get to tasting!

1. A Worldly Selection
The best part of attending the Corpus Christi Wine Festival is tasting plenty of different types of wine. Experience old-world wine and new-world wine and travel through Texas wineries in the Taste of Texas tent.
How to Taste
2. Get Crafty With Local Brews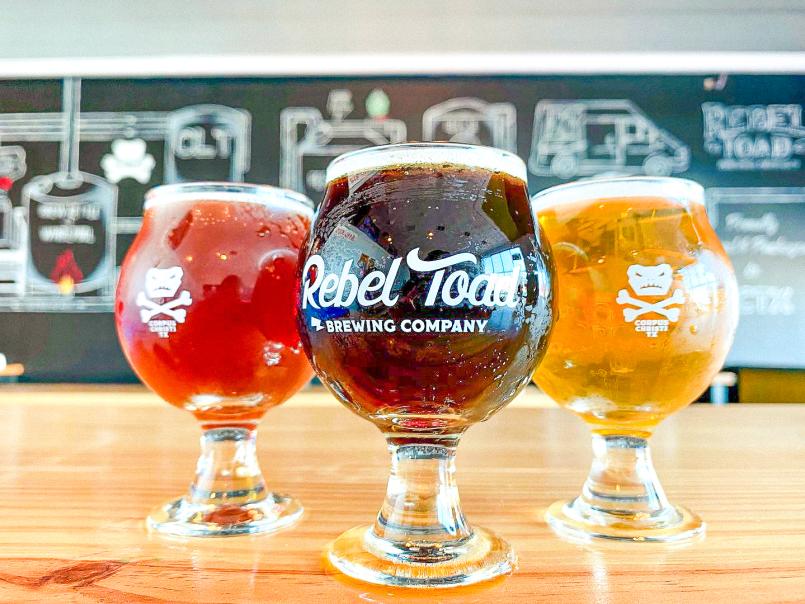 The Taste of Texas tent will feature craft beer from throughout the great state of Texas and Corpus Christi brewery favorites like Lazy Beach Brewing, Rebel Toad Brewing Co., and more!
Related: 
3. Food Trucks
Get ready for lots of food. Plenty of food trucks will be on-site all day to make sure you always have a bite to eat. Sample from some of the best local food trucks in the area!
Related:
4. Learn New Things at the Live Demonstrations
Stop in the arts tent and enjoy a variety of activities and discover unique art. From live art paintings to chef showdowns and even grape stomping, there's plenty of fun to fill the day in between the wine tasting!
5. Shop Till' You Drop
Peruse through the vendor area for all kinds of treasures, original artworks from local artists, and of course, wine-themed everything! And if the kiddos are joining, be sure to head over to the face painting booth. 
6. Jam Out to Live Music
No festival would be complete without live music! Corpus Christi has some awesome local musicians and you can catch many of them on the main stage. And don't forget about the silent disco also taking place on festival grounds!
Getting into the festival is free but bring some cash along to buy your wine-tasting tickets and noms from the food trucks. Make plans to get to Corpus Christi for wine, music, art and more at the Corpus Christi Wine Festival this year!
Check out more trip ideas during your Corpus Christi Vacation!
Coast your own way and get a discounts pass to Corpus Christi top attractions.
Read More